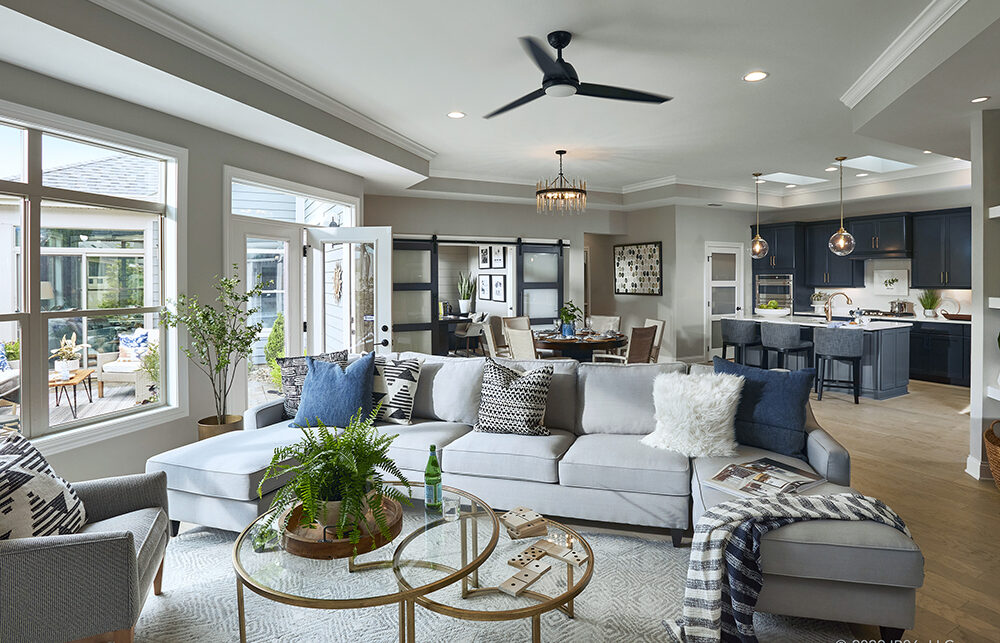 Plans for initial expansion in Calgary, Edmonton, Toronto
COLUMBUS, Ohio (July 1, 2023) – Epcon Franchising has officially launched in the Canadian market. This is the company's first international expansion in its 37-year history.
Epcon offers Franchise Builders the ability to tap into the active adult, seniors and related housing markets, in accordance with applicable law, by giving them access to resources that have been developed over the past 37+ years. Epcon Franchise Builders benefit from proven home designs, development strategies, marketing resources, sales guidance, national buying programs and a network of Franchise Builders.
"We feel this year is a great time to begin welcoming builders in Canada because we see a number of parallels between our strongest U.S. markets and several large housing markets in portions of Canada," said Paul Hanson, president of Epcon Franchising. "These areas have substantial concentrations of active adults, seniors and other buyers, similar architectural style preferences and an absence of new home supply that provides the lifestyle and livability that makes our home designs and communities so popular."
Epcon will accept Franchise Builders in the provinces of Alberta and Ontario to start. Epcon has opportunities for builders or developers in Calgary, Edmonton and Toronto.
"We intend to be very methodical as we enter Canadian sub-markets, cognizant of the fact that it will be a learning experience for both franchisee and franchisor when we award the first market north of the U.S. border," Hanson said. "Our development team has selected a handful of target markets and are researching each one to identify the best areas and builders that would be a fit for the product we provide to the marketplace."
Many home buyers are looking for aging in place features, according to the CHBA Canadian Home Buyer Preference National Study, and seniors are the fastest growing age group in Canada with nearly one-third of Canadians aged 55 or older, according to Statistics Canada.
"Like the U.S., Canada only has a small number of large builders that are known for developing large active adult, seniors and other communities," Hanson said. "There are very few regional or local builders that provide this type of housing to give buyers the boutique experience of a mid-sized community for which Epcon is known. We have a great opportunity to bring our unique approach through a Canadian builder who seeks an edge in this niche against a larger Canadian national builder known for massive, less-intimate community experiences."
Learn more at EpconFranchising.ca.