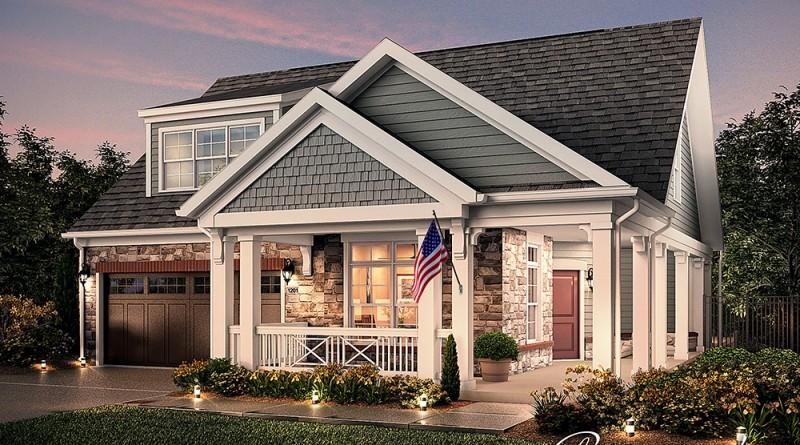 New Series Builds on Popular Palazzo, Portico and Promenade Floorplans
Epcon Communities Franchising, the 38th-largest home builder in the U.S. (Builder Magazine, May 2015) and the 19th-largest privately owned homebuilding company in the country, has launched its latest product offerings, the American Porch Collection, which add porches to the company's award-winning floor plans.
Building on successes
The new American Porch Collection is the latest in an already impressive suite of home models from Epcon, whose low-maintenance, ranch-style homes and open floor plans are especially popular with active consumers, including those 55+, who don't want to spend their valuable free-time dealing with exterior home maintenance. According to a Metrostudy (division of Hanley Wood) report, 52 percent of new home sales over the next several years will be driven by this buyer segment.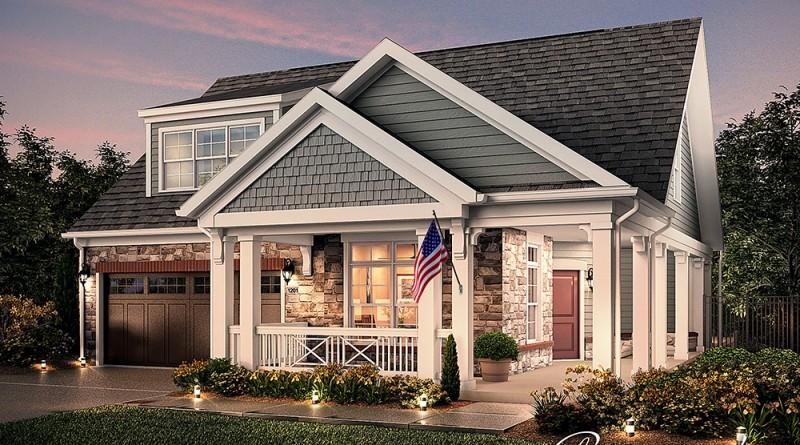 The American Porch Collection, which was recently covered in Builder and Developer magazine, features covered porches in the front of the home as a way of increasing social interaction with neighbors and space for entertainment. Tim Rini, vice president of Epcon Franchising, notes that the home designs encourage neighbors to linger, relax and visit. "These home models also provide greater diversity in the Epcon product line to broaden what is available to our Franchise Builders around the country," Rini says.
Epcon floor plans are on the cutting-edge of innovation
The American Porch Collection is the result of Epcon's continued commitment to extensive market research dedicated to creating homes with attributes that appeal to single-story home buyers, an underserved niche of the housing market. Epcon has researched customer preferences for three decades, and has employed nationally renowned architects to develop copyrighted floor plans for its homes. Epcon's detached, condominium-style homes already feature private courtyard areas where homeowners can entertain guests; the new porch collection represents the shift toward New Urbanism and a desire on the part of homeowners to connect with friends and neighbors more frequently.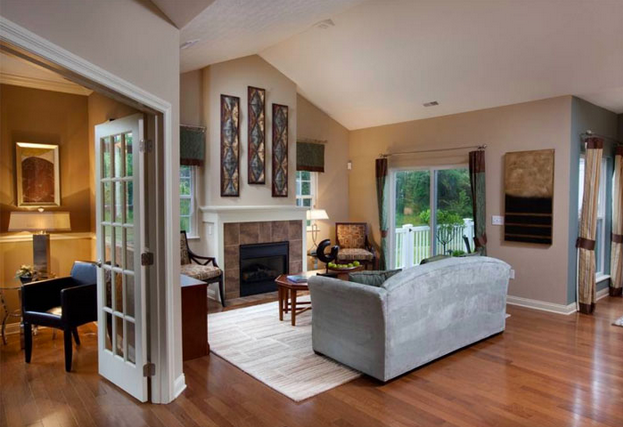 Epcon Franchise Builder Craig Crossley, who has built more than 875 homes during his 20 years working with Epcon, says that the company's commitment to staying abreast of the evolving demographics in the home buyer market has been unsurpassed.
Equally important is Epcon's focus on ensuring that floor plans can be efficiently built, with little wasted time, labor or material. "To copy something that works takes away a lot of the risk associated with homebuilding. Equally important, it's a formula that works as well today as it did twenty years ago," Crossley said.
The Right Homes for Growing Demand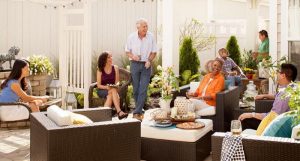 The 55+ market is growing at a rate of two million people a year and will form a majority of new home buyers over the next few years, according to Metrostudy. This demographic surge will continue for more than a decade, creating an unprecedented opportunity for home builders who have the right floor plans and systems in place to attract these buyers.
Investigate the Epcon franchise opportunity
For in-depth details about the Epcon franchise opportunity, download our free franchise report.