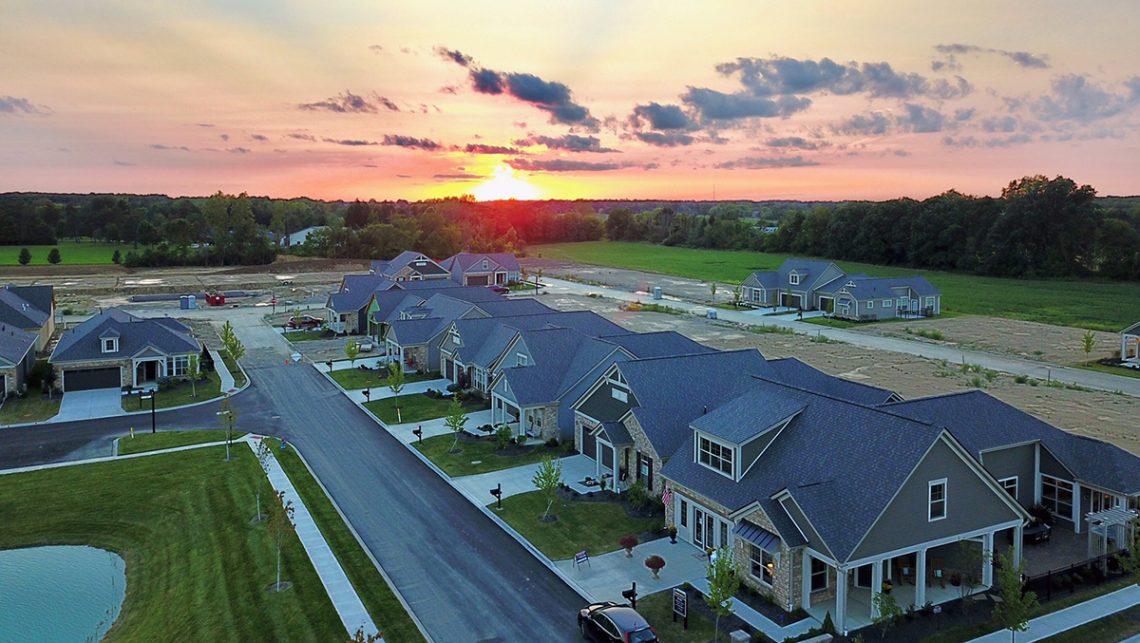 This is the first article in a three-part series on ways local, small volume home builders can compete more effectively with large, national builders. To read part two in the series, click this link Build More Efficiently with Greater Purchasing Power.
Investors can get a head start in sectors like 55+ housing
We may be in the midst of the hot days of summer now, but it's just a matter of time before cooler, crisper days are upon us. And we all know what that means: football. Success on the field always includes knowing your opponent and studying their plays.
Of course, coaches do this to find weaknesses that can be exploited. But leaders also are on the lookout for strengths that can emulated — especially if those strengths help the other team rack up wins.
The same strategy applies in business. For regional builders that are squaring off against national builders, there are lessons to be learned from the playbooks of these big, brawny opponents.
The major benefit of being a custom builder is also its biggest challenge. Because every plan is unique, you start from scratch on every house you build. You can never reduce your cycle time or increase your purchasing power. Every change order takes profit from the bottom line.
Faster, simpler, easier
National builders know and rely on the benefits that come from streamlining processes and cutting expenses. Standardized plans make it easier for superintendents to manage jobs and for trade contractors to finish more quickly. The potential cost savings lead many national builders to do extensive research on standardizing building methods, both for value engineering and to reduce cycle time.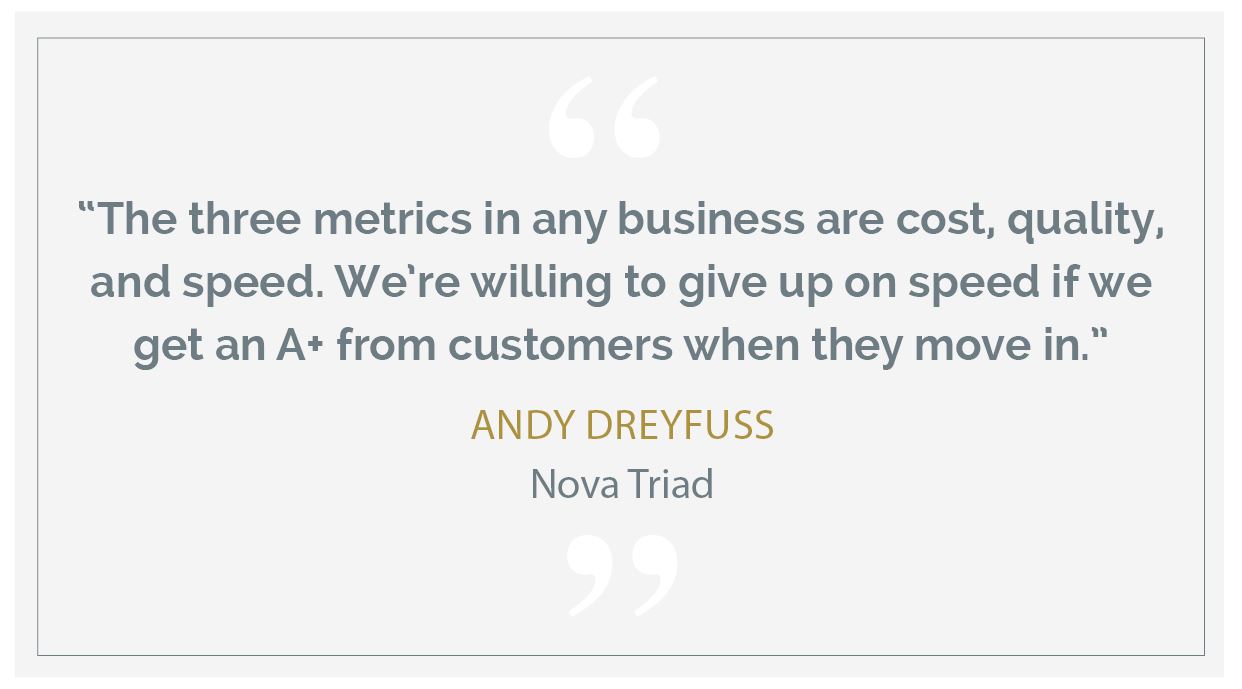 Nova Triad Partners, an Epcon Franchise Builder in Winston-Salem, North Carolina, has been working hard to streamline its operations, learning to pace starts and closings and not overstretch its supply chain. They start two houses a week, which is a pace that gives them the ability to increase discipline in production and manage quality.
"The three metrics in any business are cost, quality, and speed," managing partner Andy Dreyfuss notes. "We're willing to give up on speed if we get an A+ from customers when they move in."
Even seasoned builders like Perfection Builders in Wichita, Kansas, find they can save time by adopting the methods that national builders use.
"We were pretty darned experienced as home builders prior to becoming an Epcon Franchise Builder," says Chief Executive Officer Scott Lehner. "The methods they use in foundations have been more efficient for us."
A better way to sell
Streamlining doesn't only apply to the construction process. Epcon Franchise Builders have access to proven floorplans that have been extensively vetted to meet and exceed the lifestyle needs of discriminating 55+ buyers. That saves time and money.
Chad Weaver, vice president of Mars, Pennsylvania-based Weaver Homes, says there is tremendous benefit of having a full selection of high-performing plans in his portfolio.
"We have to do our own plans for the non-Epcon homes we build and it's a struggle," he explains. "We just introduced four new plans and it took nine months. Then you go to build it and say, 'Oh gee, I wish we'd done this.' With Epcon, the plans are done ahead of time, and they're constantly introducing fresh, new plans. They don't sit on their laurels. It's just an easier way to build."
There's also significant value in the collateral materials that come with every plan, says Brock Fankhauser, president of NewStyle Communities, an Epcon Franchise Builder in the Charlotte, North Carolina, market.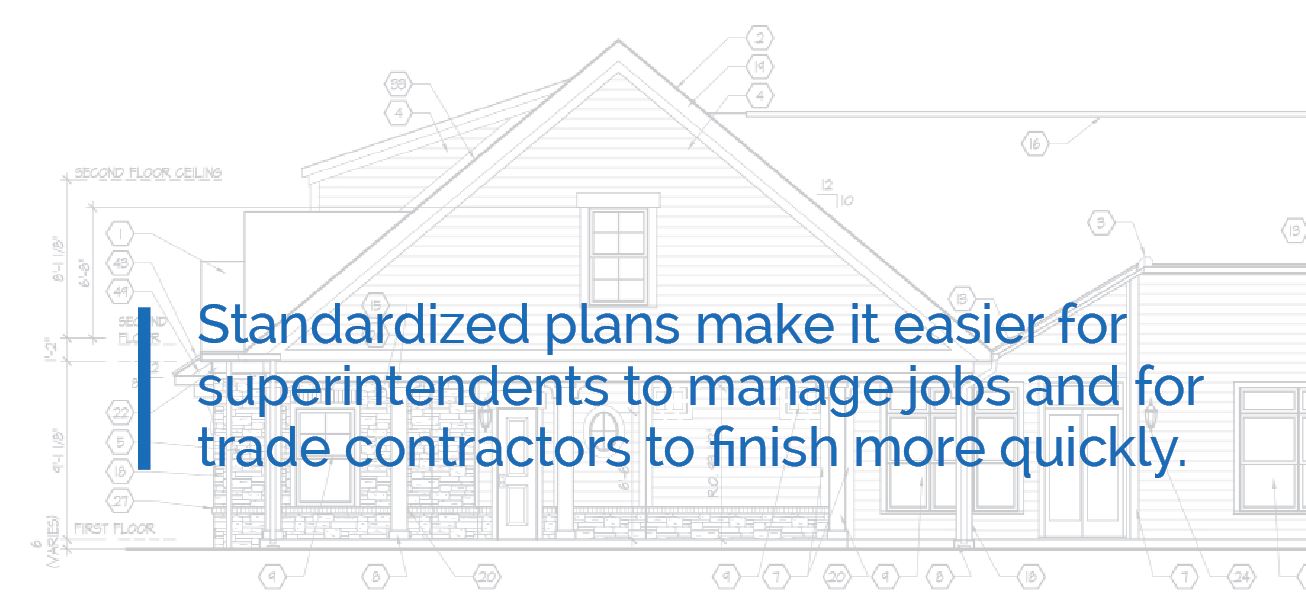 "When Epcon releases a model, they release color renderings and fancy floor plans," he says. "A lot of companies love Matterport tours [three-dimensional video walk throughs]. You get a quote to do it, see the price, and it gets put on the back burner. Every Epcon plan already comes with that."
Another hallmark of national builders is that they have in-house sales teams selling their products exclusively and design centers to present options and upgrades to their buyers.
Of course, these builders place a high value on the local real estate community and the buyers those trained professionals bring to their communities. But having dedicated sales teams committed to selling only their homes drives more traffic and sales on a daily basis than any other method.
Taking that step two years ago made a huge difference for Weaver Homes.
"With an in-house sales staff, they're constantly making cold calls and thinking of ways to sell your product," Weaver says.
Building a design center has helped greatly to streamline the options process for both the Weaver Homes staff and its buyers. "It's been fantastic," Weaver says.
The bottom line is that all the national builders started out as small companies — and developed some powerful tools along the way to becoming major players.
Find out how to build smarter in our complimentary new guide, Four Strategies to Gain a Competitive Edge over National Builders.
Interested in Learning More?
For more information on ways local, small volume home builders can compete more effectively with large, national builders, check out part-two in our series by clicking this link Build More Efficiently with Greater Purchasing Power.
You can also download our free how-to guide Four Strategies to Gain a Competitive Edge Over National Builders by clicking the button below.