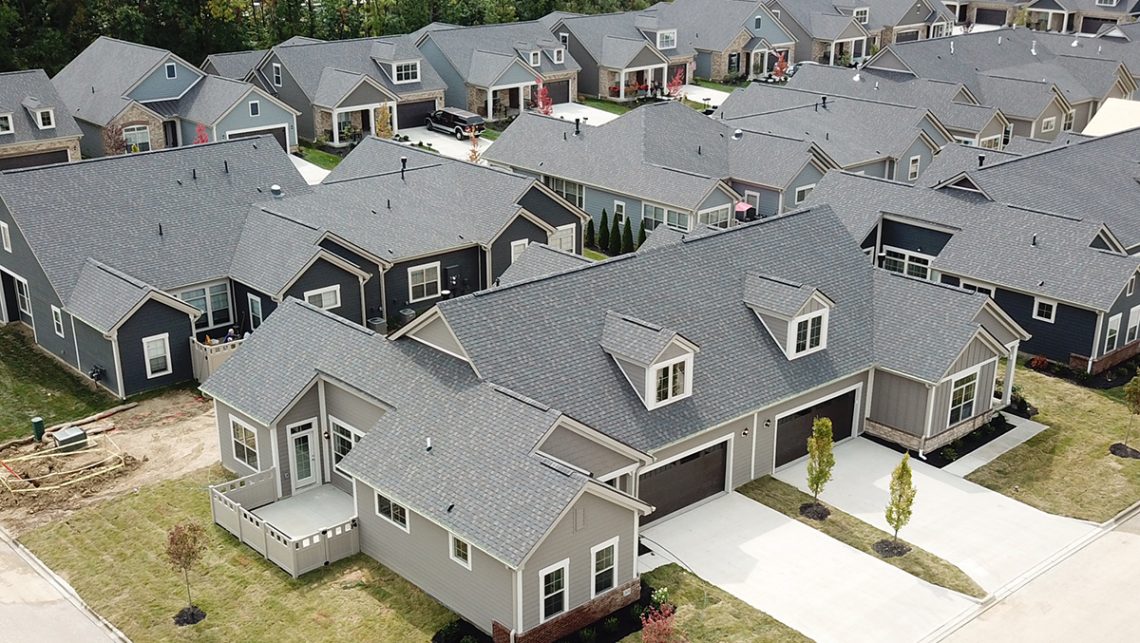 This is the second article in a three-part series on ways local, small volume home builders can compete more effectively with large, national builders. To read part one in the series, click this link Level the Playing Field: Take a Page from the National Builders' Efficiency Playbook. To read part three in the series, click this link Are National Builders on the Horizon in Your Market? Chart a Course for the Blue Ocean.
Investors can get a head start in sectors like 55+ housing
Have you ever wondered why national builders can offer the products they include in their houses for the price they're charging? Their size gives them access to the best prices. Most manufacturers have national accounts departments that deal only with high volume builders. Those builders often receive rebates for every unit in which the manufacturer's products are used.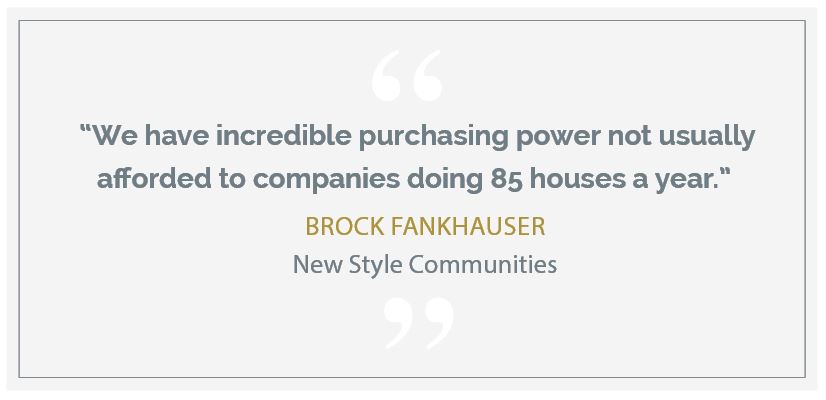 That can shave hundreds of dollars off the cost of each house, savings that go straight to the bottom line. These types of national programs also extend to vital services builders need, including operational software programs and marketing. Epcon Franchise Builders have access to this same buying power.
"We have incredible purchasing power not usually afforded to companies doing 85 houses a year," says Brock Fankhauser, president of NewStyle Communities, an Epcon Franchise Builder in the Charlotte, North Carolina market. "Roofing, siding, cabinets, doors, garage doors, flooring, insulation, you name it. When we're talking to the roofing company, they see us as 1,000 houses because the contract combines all Epcon franchisees.
"That's what I like about Epcon," he notes. "You can maintain the control of an American small business, but you have the persona and buying power of a Builder 50 company. That puts us on a level playing field with any builder in the region."
Fankhauser says he also appreciates the "very healthy" manufacturer rebates he receives.
"It's kind of fun to get that check in the mail every spring," he says. "We couldn't negotiate that on our own."
More than just sticks and bricks
Fankhauser, who builds Epcon communities exclusively in a market saturated with national builders, has been able to invest in beneficial operational software programs and buyer services that he couldn't have afforded otherwise.
"We don't find ourselves at a disadvantage to larger companies that can afford to do the same thing," Fankhauser said.
Kim Kreidler, a custom home builder in West Lafayette, Indiana, has found that the value she gets from suppliers also applies to trade contractors. If she has trouble finding a framer or a drywall contractor, she can call Epcon for help in locating someone — and leverage its buying power and relationships.
"I pay less for my stone turn-key from stonemasons out of Columbus, Ohio, than if I bought it locally," she says. "And because of the relationship with Epcon, they resolve issues instantly."
As much as Epcon franchise builders benefit the boost in buying power, they say that without question, their biggest benefit is being part of a nationwide group of highly successful builders. Whether it's a phone call, an email, dinner at regional or national conferences, or a site visit, fellow franchise builders are happy to answer questions, help solve problems, and discuss strategies for growth.
"The number 1 service is the camaraderie with the other franchise builders," Kreidler says. "We all have the same issues. You can just pick up the phone and call."
For example, Kreidler got a call from a builder in another market who was having problems getting their cabana to pass the local fire codes.
"They got dinged and we didn't, so they called us to find out what we did differently," Kreidler says. "Why would we all stub our toes on the same 2X4?!"

Interested in Learning More?
For more information on ways local, small volume home builders can compete more effectively with large, national builders, check out part-three in our series by clicking this link Are National Builders on the Horizon in Your Market? Chart a Course for the Blue Ocean.
Uncover additional ways to scale faster by competing more effectively with national builders in our new how-to guide Four Strategies to Gain a Competitive Edge Over National Builders by clicking the button below.