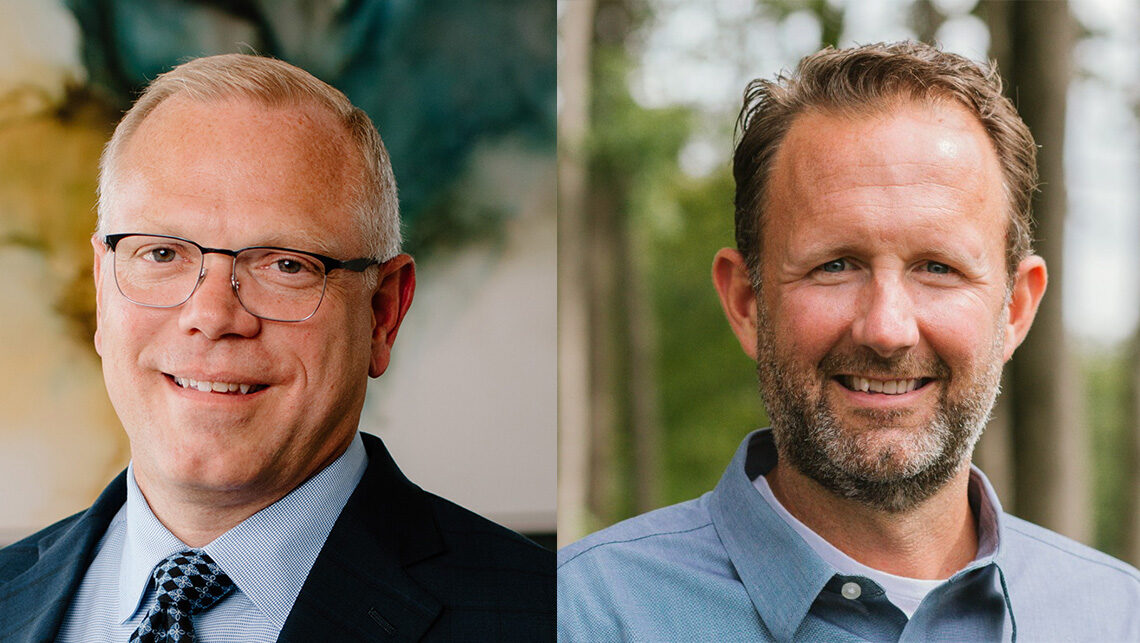 Epcon elevates members of leadership team to key positions for 2023
DUBLIN, Ohio (January 11, 2023) – Epcon Communities has announced two key leadership changes to their executive team. Joel Rhoades will assume the role of Chief Executive Officer while Brooks Longfellow will be the company's first Chief Operating Officer.
"These promotions will position Epcon with proven, experienced and dedicated leadership long into our future," said Phil Fankhauser, co-founder and principal of Epcon Communities. "Epcon is completing our most successful year in company history. The elevation of Joel and Brooks to new leadership positions is necessary to further strengthen our strong foundation for long-term success."
Rhoades has most recently been the Columbus Regional President for Epcon, and during that time he has helped build the company's land holdings and increase the number of homes sold. With more than 30 years of experience with the company, he is well prepared for his new CEO responsibilities.
Longfellow will be the company's first Chief Operating Officer. Currently Indianapolis Regional President, Longfellow previously ran operations for a national builder where his region built 2,000 homes per year while being recognized as the top customer-rated builder in the region by J.D. Power.
Rhoades and Longfellow transitioned into their new roles effective January 1, 2023.
"This restructuring and the additions to Epcon's executive team is an important step for the growth of our company," said Ed Bacome, co-founder and principal. "We are more excited about our future than ever before in our 37-year history. Epcon chose long ago to pursue the 55+ housing sector, which has served us well and has offered unlimited opportunity in our industry as Baby Boomers and Gen X age into the large wave of population wanting homes with the lifestyle Epcon offers."
Epcon builds luxury ranch homes with private courtyards that are popular with 55+ buyers. Epcon communities offer low-maintenance living with many communities offering amenities like clubhouses, pools, pickleball courts, walking trails, fitness centers and more based on the size and location of the community.
Epcon Communities builds in Columbus, Ohio; Indianapolis, Indiana; Charlotte, North Carolina; Raleigh, North Carolina; Atlanta, Georgia; and Nashville, Tennessee. Epcon also has a network of over 80 Franchise Builders that build in over 30 states.
Article originally published on builderonline.com.