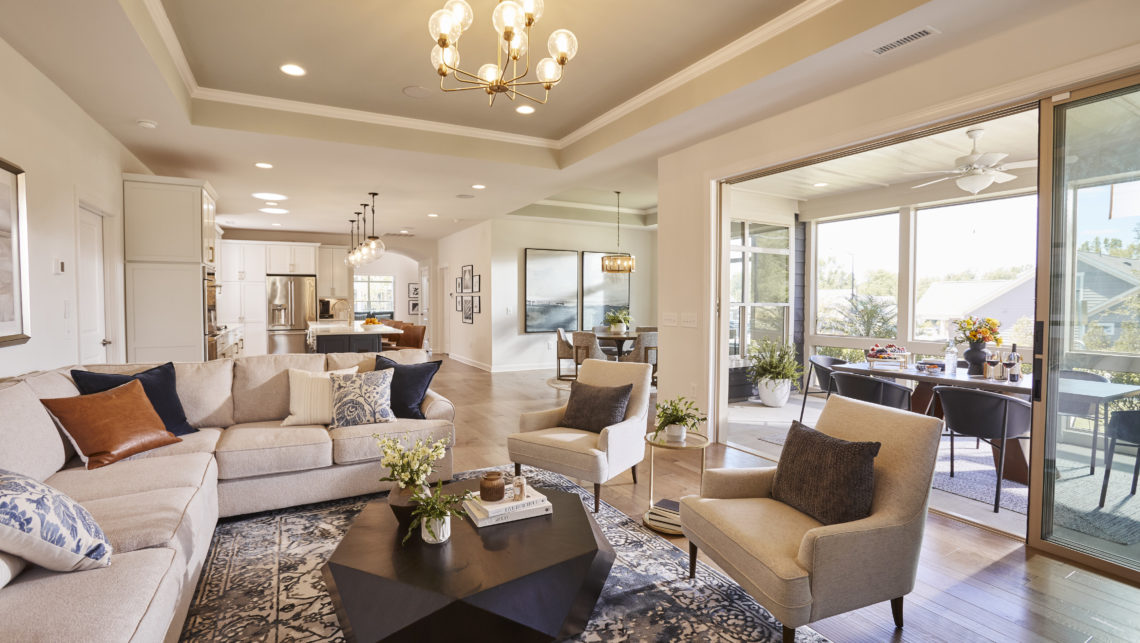 Epcon, the leader in single-level, luxury courtyard homes, provides detailed information for those interested in becoming Franchise Home Builders.
Epcon Franchising has recently launched a new and improved website. (www.epconfranchising.com)  Epcon is a top U.S. home builder (Builder Magazine, 2021) and has worked with Franchise Builders across the country to collectively develop more than 35,000 homes in over 30 states. The new website is designed to help visitors learn about the Epcon homebuilding franchise opportunity and the people behind the business, as well as get answers to many frequently asked questions.
Potential Franchise Home Builders can visit the website to explore Epcon's offerings, including land acquisition and development support, community development and homebuilding, marketing resources and strategy and sales tools and training, as well as gain insights directly from Epcon's team of experts. Epcon's thought leadership library of articles, white papers, podcasts and more showcase what it is like to be a Franchise Home Builder.
Whether you are currently a home builder, land developer or real estate professional, you can better understand how to build smarter and scale faster in the 55+ homebuilding market.
"Epcon Franchising has continually evolved since its founding – from our marketing to our product offerings to our company as a whole. This new website reflects our business as well as our network of builders across the country." 

-Rob Krohn, VP of Marketing for Epcon Communities and Epcon Franchising
Want to learn about the steps to becoming an Epcon Franchise Home Builder? See the qualifications and process guide here: https://epconfranchising.com/become-a-builder/
Why Epcon?
Epcon is the nation's only production homebuilding and land development franchise. Epcon and its Franchise Builders develop low-maintenance homes in communities popular primarily with 55+ buyers.
Epcon stays at the forefront of the market by researching and analyzing the wants, needs and behaviors of 55+ home buyers. Epcon provides support in key areas, including land acquisition, community development, marketing and sales to help Franchise Builders increase sales velocity and diversify their business.
"We have spent over 35 years developing luxury courtyard homes in low-maintenance communities — an area that other builders have largely ignored. We've had a lot of success and spent a lot of years getting it right. Our Franchise Builders benefit from our expertise, as well as from the lessons we've learned along the way."

-Ed Bacome, co-founder of Epcon Communities
Ed Bacome started Epcon Communities with Phil Fankhauser in Dublin, Ohio. They built their first condominium community in 1986, and its success inspired them to build additional communities near Columbus, Ohio. It didn't take long for other builders to take notice and in 1995 Epcon Franchising was born.
Epcon's detailed business blueprint shows Franchise Builders how to efficiently build and sell Epcon homes, while the company's marketing resources make it easier to pre-sell homes before breaking ground.
Learn more
Fill out the Franchise Builder information request form to connect with Epcon's business development team, who can help answer questions specific to your business and market.