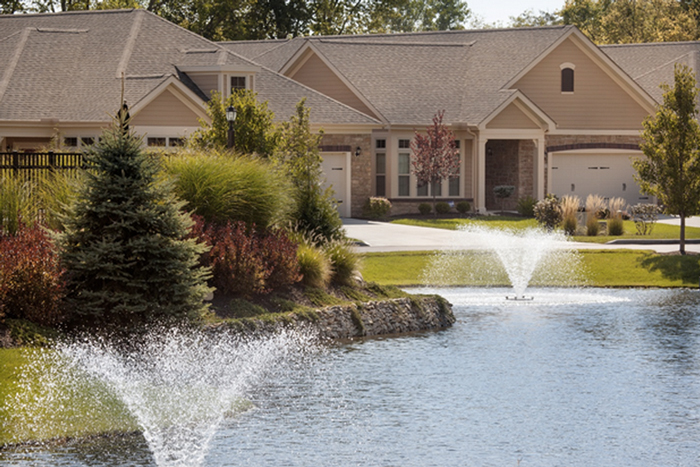 Epcon Franchise Builders know that infill developments are perfect for the needs and desires of 55+ home buyers
The National Association of Home Builders (NAHB) recently released a study that indicates that 55+ home buyers want to live within 15 to 30 minutes of an urban core, and no more than an hour away from it. An additional market survey of more than 6,000 home buyers revealed huge opportunity for Epcon Franchise Builders who are interested in infill developments.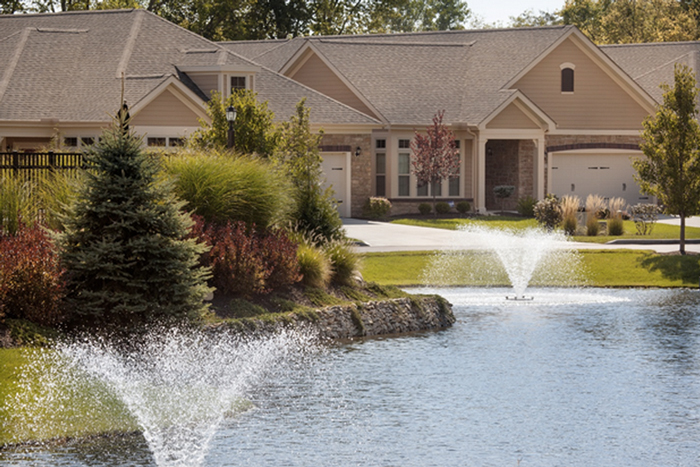 Members of the 55+ demographic want to live close to the neighborhoods that they know and love, and they want to have a lot of options for entertaining and dining out. While it might be difficult to find 200 acres of undeveloped rolling countryside that's as close to the urban core as these home buyers desire, the good news is that Epcon Communities require smaller footprints — as small as 5 acres, which makes infill development possible in areas that larger, national homebuilders ignore.
As more and more municipalities become concerned with smart growth and managing traffic concerns, infill developments offer local governments significant advantages. Federal enterprises such as the Environmental Protection Agency are recommending infill development as an answer for oncoming market trends. A recent article published by the EPA states that infill developments will attract Baby Boomers because of how well this type of development can meet their needs.
Municipalities also have a strong financial incentive to approve Epcon Communities completed on infill developments. According to an analysis on infill development by the Institute for Public Policy and Economic Development, "infill development also bolsters local government budgets by putting underutilized vacant land back on the tax rolls. Spreading facility operation and maintenance costs among more residents and businesses ultimately reduces costs for individual city taxpayers."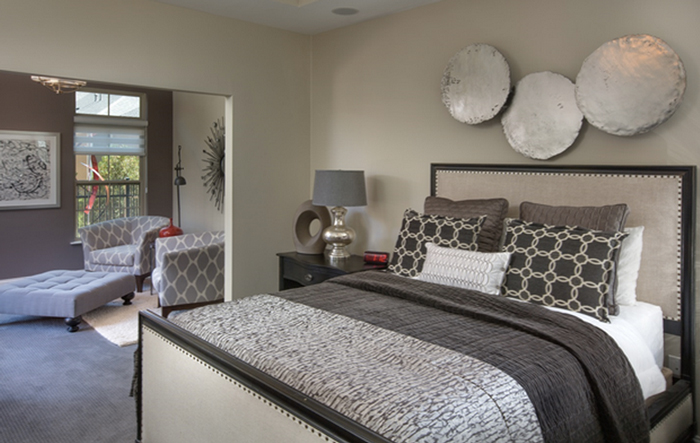 For areas that are experiencing traffic issues, the 55+ market also represents another incentive for municipalities. Aging Baby Boomers who are living in Epcon Communities are either nearing retirement or are already retired; meaning the impact they will have on a municipality's roadways will be minimal.
"It's easier for our Epcon Franchise Builders to argue for zoning approval when they are building high-density 55+ in infill developments," says Tim Rini, Vice President of franchising for Epcon. "Baby Boomers tend to be wealthier than other demographics, and as a result, municipalities benefit not only from their taxes and minimal impact on municipal services but because they've come to the community to spend money. Epcon Communities are a huge win for everyone."
Epcon Communities Franchising Inc. is America's 38th-largest homebuilder ("2014 Builder 100," Builder Magazine, May 2015), and one of the only home building franchise companies that exists. Epcon and its Franchise Builders develop communities of ranch-style, low-maintenance homes popular with 55+ buyers — a targeted demographic that is projected to drive new home sales in the United States for many years to come.
Learn more about Epcon Communities Franchising
For in-depth details about the Epcon home building franchise opportunity, download our free franchise report. You can also learn more by visiting our research pages.