A rapidly growing older demographic means increased demand for Epcon-style homes, especially in small towns.
It's news that home builders looking for the next big residential construction opportunity need to pay attention to. A report published by the Joint Center for Housing Studies at Harvard took a closer look at aging adults and verified what internal market research at Epcon has shown: "While most older adults live in traditional age-mixed owner-occupied or rental housing, there is a growing market for housing tailored specifically to those in their 50s, 60s and above."
Even better, this demographic is growing. The U.S. Census projects the 65-and-over population will increase by more than 30 million people by 2035 to reach 79 million, with more than half that growth occurring in the next decade.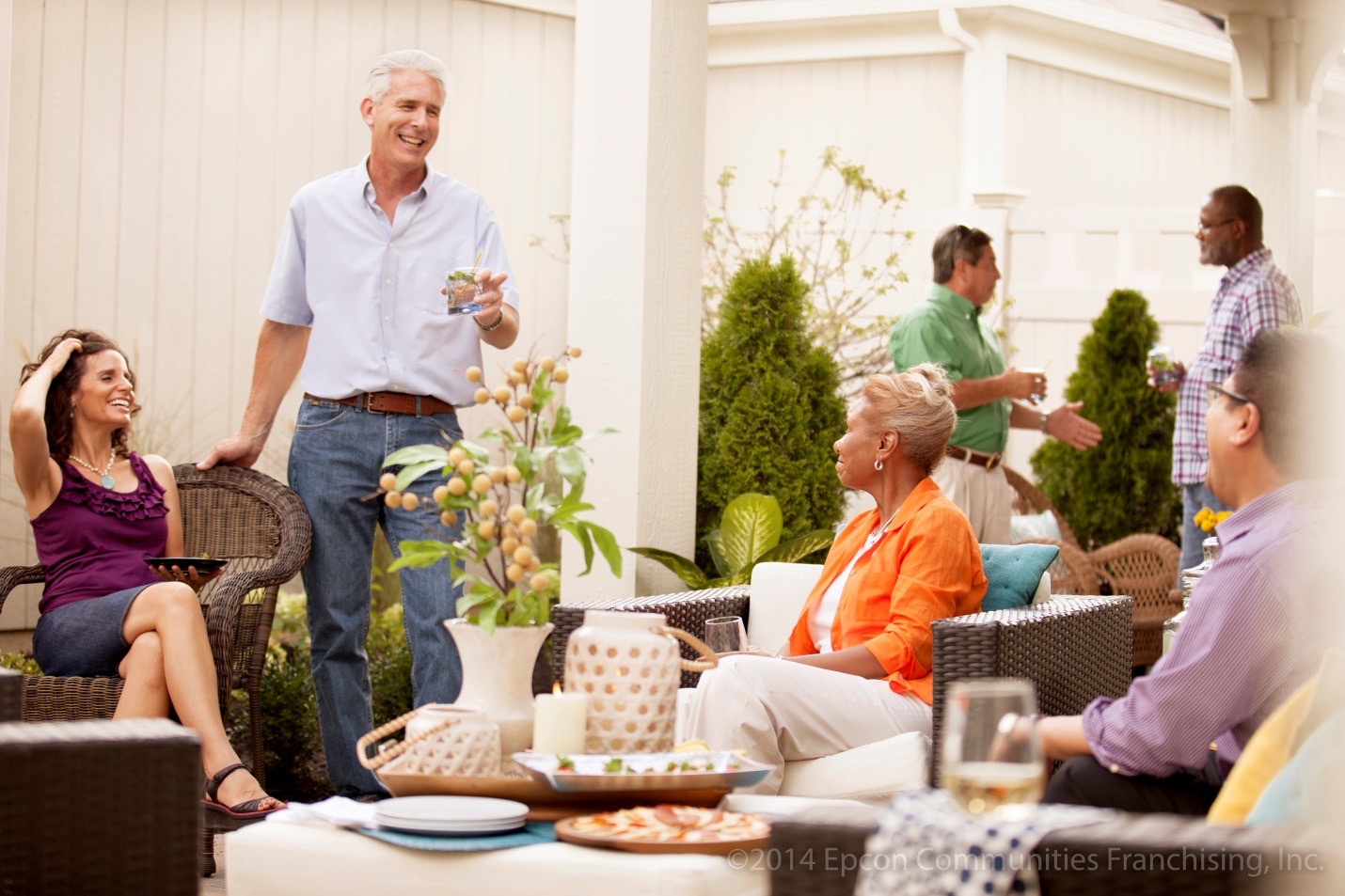 Of special interest to Epcon Franchise Builders is the report's mention of "active-adult communities, which typically require that at least one member of each household is above a specific age, offer a sense of community as well as amenities like golf, swimming pools and clubhouses." In other words, exactly what many Epcon communities provide.
Epcon Franchise Builders capitalize on increasing demand
Epcon Franchise Builders are already primed to meet this growing market. Epcon's low-maintenance, single-story homes have great appeal to the 55+ demographic and have features they are looking for. Offering swimming pools, walking trails, fitness facilities and central clubhouses in many communities, Epcon homes foster the "sense of community" that the Harvard report references.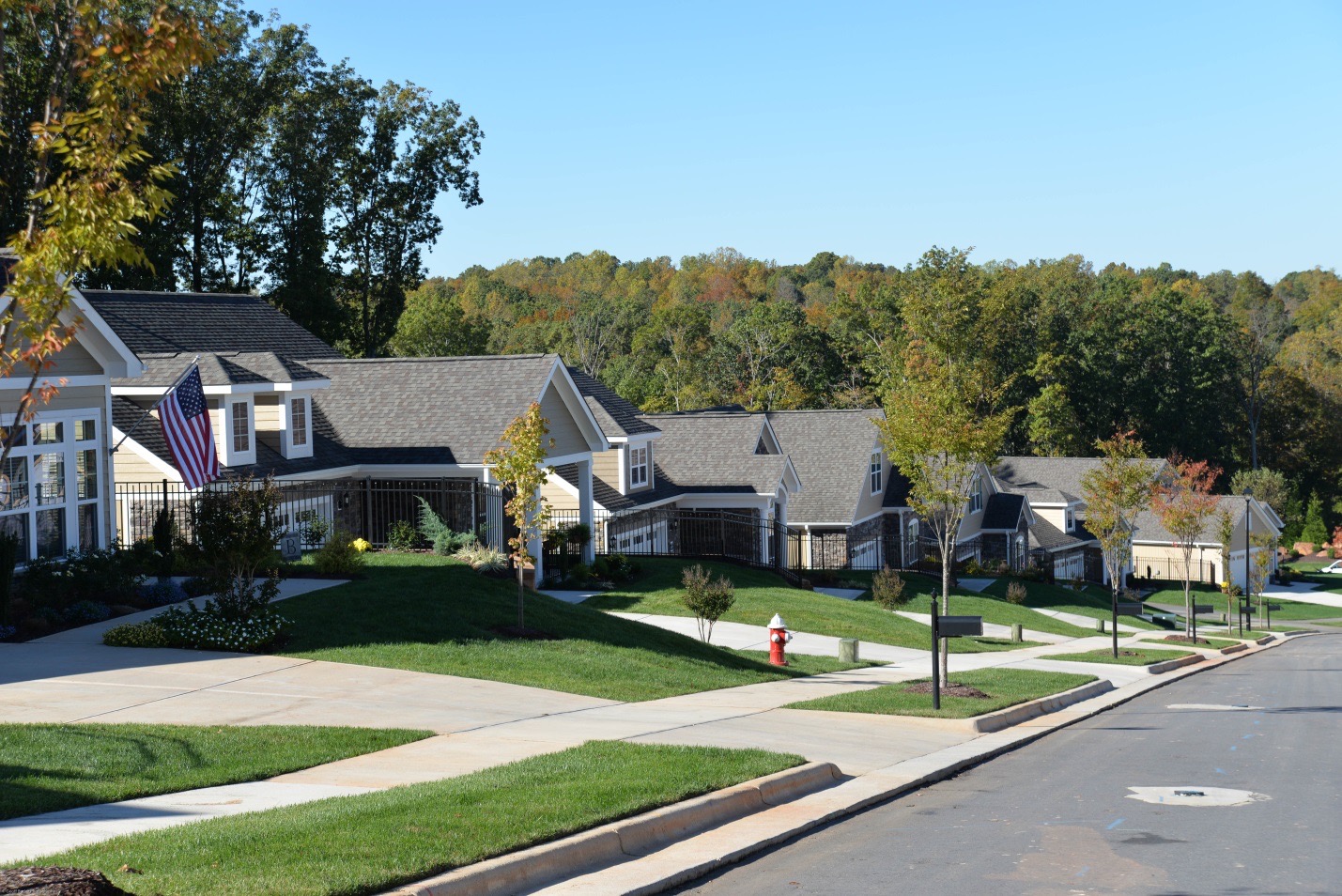 Even better, homebuilders looking for residential construction opportunities don't need to start from scratch in setting up a production building business. Instead, they can leverage Epcon's 30+ years of experience in the industry and simply follow the recipe to build homes with a proven track-record and capitalize on growing demand.
Small towns welcome Epcon communities
Jennifer Molinsky, senior research associate at the Harvard Joint Center for Housing Studies, said that nearly half of older adults are aging in less densely populated towns and cities. "If we think of small towns as an opportunity to build housing for older adults it will let them live where they want to live and have the option to downsize as well as be a great opportunity for the private sector," she said.
In other words, small towns, especially in places where real estate mobility is high, are a great fit for Epcon communities. Also, since land price is often a factor for Franchise Builders, these small towns might be a more competitive option in which to develop communities.
Town planners especially value communities like Epcon because residents contribute vital tax dollars and patronize local businesses, yet they don't take up a large part of town services like schools or contribute to traffic congestion. Chuck Travis is the mayor of Cornelius, NC, which is home to the Epcon community The Courtyards at Lake Norman. He says that among its other benefits, from a zoning point of view, an Epcon community functions as a seamless transition from single to multi-family homes to commercial.
Epcon homes and communities are a win-win for all parties concerned — the buyers; the Franchise Builders who use Epcon's processes to meet growing demand; and for towns that open their gates to Epcon communities.
Become an Epcon Franchise Builder
For in-depth details about the Epcon homebuilding franchise opportunity, download our free franchise report.