We offer extensive training and support throughout a franchise owner's building career
As an Epcon Franchise Builder, you receive training and support throughout the life of your business. That starts with training at the beginning and proceeds with programs that cover all aspects of the Epcon system, including sales, marketing, construction project planning, legal and finance. Training workshops are held for you and your staff.
Industry-leading marketing materials and sales training
Our marketing materials are backed by years of data, research and testing to target and attract buyers. Your Epcon Sales Center can be equipped with the latest technology to help you close sales, including customizable marketing materials and a sales center presentation gallery. We offer virtual tours that allow potential buyers to see what an Epcon community feels like before you even build your first home.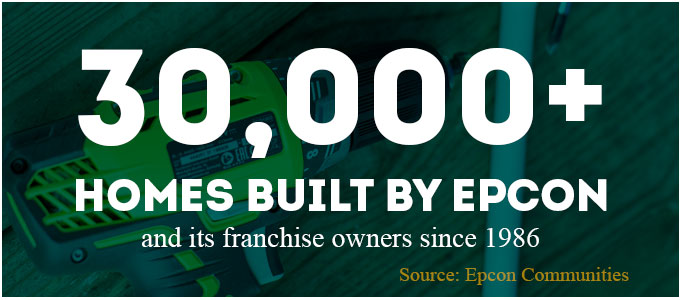 Your sales staff will have the ability to be trained by nationally recognized experts in new home sales. The annual Epcon National Conference features experienced trainers in the fields of development and real estate sales.
Additional webinars are typically conducted throughout the year to keep you up-to-date on industry trends and specific company information to help you manage your business. All of this training is designed to enhance your knowledge and effectiveness through the exchange of information and sharing of best practices with other Franchise Builders and industry experts.
"One of the things that I love about it is that there has never been a time that I have reached out to Epcon that they haven't been responsive," says Epcon Franchise Builder Peter Engles, a former marketing executive. "They were there for me and walked me through the process in every aspect that they can."
How do I go from bare land to thriving community?
We have fully documented the details of our development and construction processes and operations, and we provide you with the information you need for effective construction project planning. As an Epcon Franchise Builder, you can start out with detailed scopes of work, along with guidance through established development and construction processes, prototype CAD drawings and specifications, sample site and landscape plans and other materials to help you build your business.
For new builders, we have national vendor partner relationships that can help you start out with a roster of great suppliers. Experienced builders can tap into the vendor network, too, or find their own great suppliers. We compare notes with each other all the time, benchmarking against one another to find ways to improve our businesses.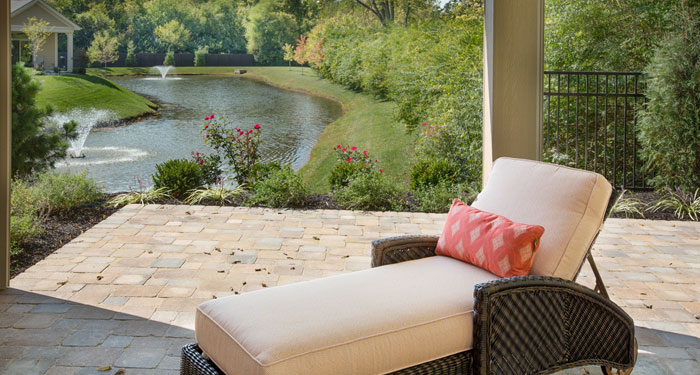 What kind of location should I be looking for?
Epcon has performed extensive market research to determine the most potentially desirable locations, and we share that criteria upfront. We will work with you to help identify a viable location. While our communities work in a range of settings, one of the distinct advantages of our communities is their ability to capitalize on infill development opportunities. You don't need hundreds of acres to build an Epcon neighborhood.
Learn more about Epcon
Fill out the form on this page to receive a free Epcon Franchising Information report and start a conversation, or click the "Next" button below to continue exploring the site.