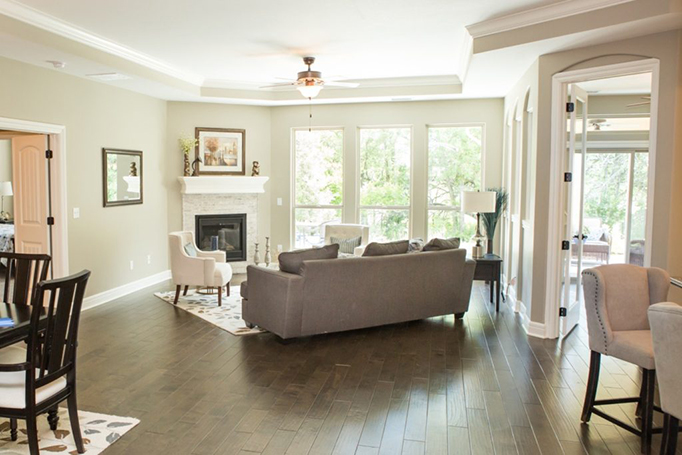 Epcon Franchise Builders are Poised to Capitalize on Growing Numbers of Seniors
The numbers say it all. According to U.S. Census reports, 14.9% of the population in 2015 was aged 65 or over. By 2035, that statistic is on track to increase to 21.4%. The coming "silver tsunami" is expected to reshape the economy in significant ways, and that includes creating exciting new real estate investment opportunities.
How the senior wave will shape the economy
A 2016 Social Intelligence report published by Saeculum Research, "How the Senior Wave Will Shape the Economy" predicts that businesses that make life easier for this demographic segment—and that keep their buying preferences in mind—are bound to make significant inroads.
So what exactly are these buyers looking for? According to the National Association of Home Builders, Baby Boomers (b. 1946-1964) prefer more open designs in new homes. Homes that combine the kitchen, dining room and living areas to lend a sense of openness and allow plenty of natural light to flow in―like Epcon's copyrighted floor plans―will have the greatest opportunity for success.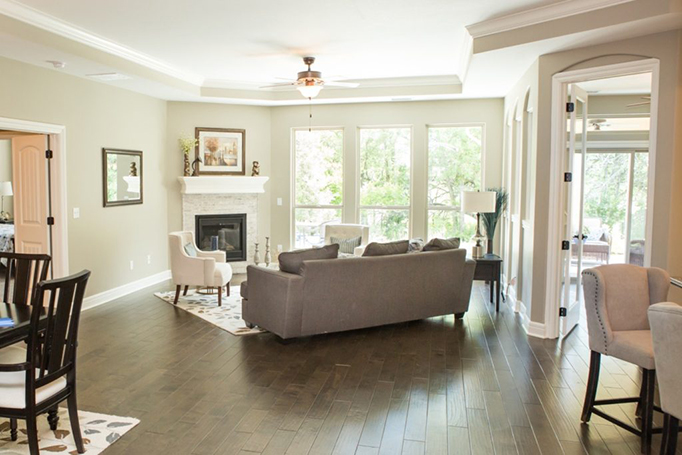 The same NAHB report points out that 83% of Boomers would love a patio, and 81% of them would appreciate doorways that are at least three feet wide. Most Epcon homes have a private courtyard that can be viewed from the main rooms in the house, and they have been built with features of accessibility that support aging-in-place..
Equally important, according to Epcon's internal market research, is that active adult buyers ages 55+ want to live in a home that allows them to indulge in an active lifestyle free from maintenance chores that consume most homeowners' weekends. Epcon communities typically take care of landscaping and chores such as leaf-blowing so homeowners have more time to focus on the things they want to do as opposed to doing the things they have to do.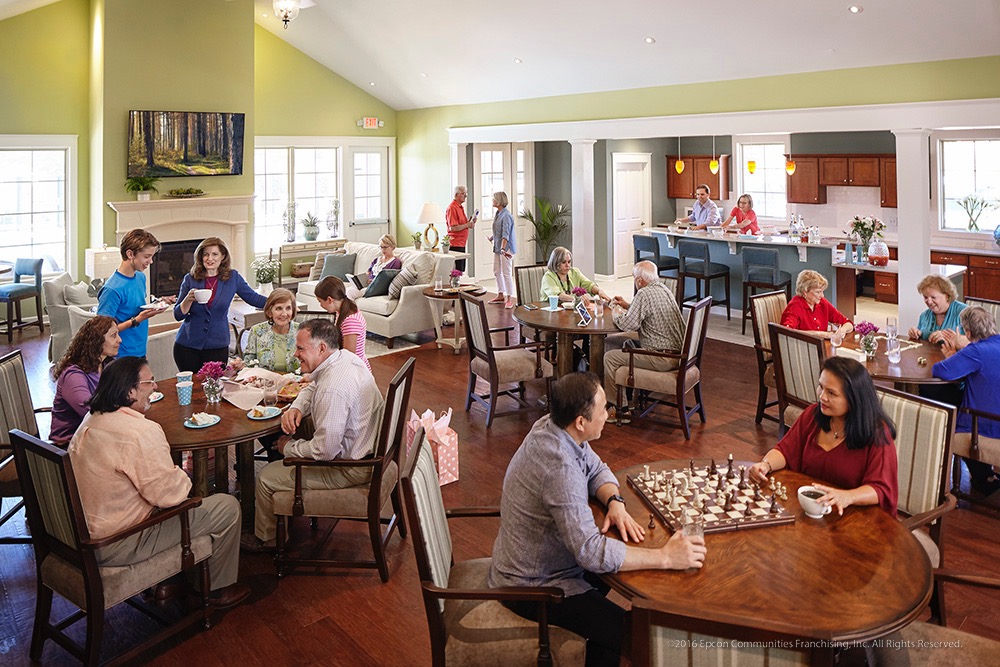 Epcon Franchise Builders are particularly drawn to the business model because they don't just build homes; they develop entire communities. Many feature amenities like walking trails to encourage an active lifestyle and centrally located clubhouses that often house fitness facilities. These clubhouses also offer plenty of opportunities for socializing, another factor that active adults look favorably upon.
Increasing demand for Epcon-style homes
The coming silver tsunami and Epcon homes' appeal to this powerful demographic mean good news for Epcon Franchise Builders and others looking for potential real estate investment ideas: the demand for Epcon-style homes is projected to grow for the foreseeable future.
What's more, Epcon Franchise Builders are uniquely positioned to capitalize on this growing demand efficiently and quickly. Epcon's systematized processes and shovel-ready floor plans and formulas enable Franchise Builders to focus on the home building and site development. This efficiency leads to greater sales velocity and more opportunities to satisfy the growing consumer demand for Epcon-style homes.
Demographics alone indicate that the "senior wave" will have a significant impact on the economy, providing opportunities for businesses that can offer products that appeal to buying preferences. This is good news for Epcon Franchise Builders as Epcon homes are an especially attractive buy for many in this crucial demographic.
Become an Epcon Franchise Builder
If you'd like to hear more about our real estate investment opportunities, you can learn more in-depth details about the Epcon homebuilding franchise opportunity by downloading our free franchise report. You can also learn more by visiting our research pages.
Disclaimer: The offer of a franchise can only be made through the delivery of a Franchise Disclosure Document. Certain jurisdictions require registration prior to the offer or sale of a franchise. We do not offer franchises in jurisdictions where we are not registered (or exempt from registration). Epcon Communities Franchising, Inc. 500 Stonehenge Parkway, Dublin, Ohio 43017. Minnesota Franchise Registration No. F-3531.