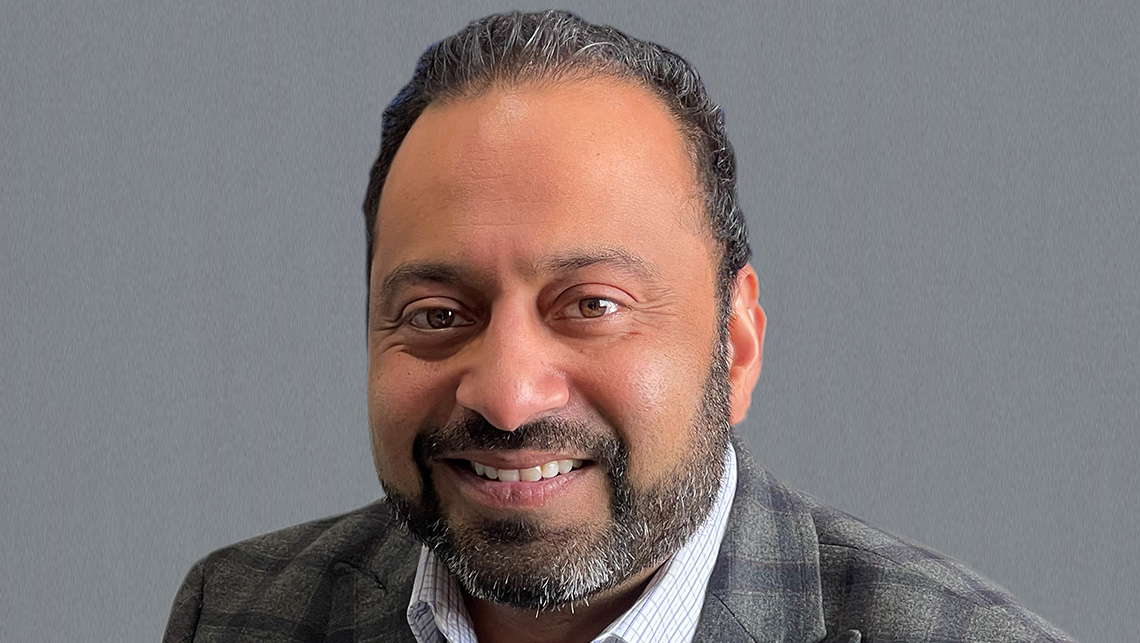 Meet Lloyd Pullappallil, Director of Sales and Marketing at ROC Homes, an Epcon Franchise Builder in Houston, Texas.
Lloyd (and the home builder he works for) has been in the home building industry for nearly 20 years. He sees Epcon's support and resources as pivotal for home builders to quickly scale their businesses.
Lloyd Pullappallil: I'm Lloyd Pullappallil. I'm the Director of Sales and Marketing for ROC Homes in Texas, and we've been building in Houston for the last 20 years.
Host: Did you come from the home building or the construction industry, or was this something that you transitioned into?
Lloyd: This has been a majority of my professional life. Since graduating college, I got into home building, working for a national home builder in sales, and it's been 19 years now.
Host: What made you want to get into home building?
Lloyd: I went to school at the University of Houston, and I was in engineering and ended up switching to IT. My sister was in the industry. She was a marketing manager for a company. She was bugging me and bugging me to get into this.
She was like, "You would do great," and I kept pushing back. That's not what my degree is. Finally, it came to, I don't have a job, so I need to apply, and I've been doing this since and I love it.
Host: Let's transition a little bit and talk about Epcon and when that came into the picture. How did ROC Homes initially get involved with Epcon?
Lloyd: Eric Hymowitz is the owner of our company. Like I said, he's been in the business 20 years and he's involved in the Builder 20. It's a lot of his influence. He's got a few of the builders in the Builder 20 that are in Epcon.
After touring and seeing the product and getting a good understanding, he recognized that there was a need for it in Houston. Doing more research on it and talking more with Epcon, he was like, "I can't not do it." That happened about two years ago.
Eric has been building with ROC Homes more urban, in‑town products, more spot building, tearing down and building luxury townhomes. When he saw this opportunity, obviously it wasn't in his wheelhouse, but he got to see something he can add to his portfolio.
Seeing this opportunity that he can grab, he was like, "We can do this, we can grow," but it really became something where he needed to create a change within the company and the organization and hire the right people to do so. When he started seeing that happen, his world opened up.
Host: Diversifying your product line, essentially. You have your bread and butter, but there are other things that you can add to the business. You're right, you also have to have the right people in place for that as well. What has the experience been like thus far in working with Epcon, and also in starting to build our homes and our products?
Lloyd: The biggest thing I can say about this is support. Epcon is really great about doing this. We have meetings. Anytime we have questions on the sales side, on the marketing side, on the construction side, we don't have any time wasted. We get responses from everybody.
Another great thing is talking to other builders that are doing this. They're all fully supportive, too. They're not shy to help either because they receive that support, too. That's one of the biggest takeaways I've gotten from this.
Host: Talking a little bit about some challenges that you face, especially in transitioning to different product lines and things like that, what are some of the challenges that you face in your business and how has Epcon helped in overcoming those?
Lloyd: Our biggest challenge is getting the neighborhood going. We got into developing the community, which has taken a lot longer than we anticipated. There were some hurdles that were out of our control, but Epcon has really been big about, "Look, keep your foot on the pedal, keep pushing forward, keep marketing, keep selling the lifestyle."
With those hurdles, Epcon is still keeping us in line and helping support us because it's not that this is a one‑off, this happens all the time. Having that sense has been healthy.
Host: I know also that this is your first land development opportunity as well. Can you talk a little bit to that support? Have you been working with the Epcon team in navigating those waters as well?
Lloyd: Yeah, the development has been new. It's been a challenge, but it's also been awakening because, obviously, it's not failure, it's learning. After we get through this first project, the next one is going to be a little bit easier, but there has been a lot of support from everyone within the company.
Steve Peck has been great with working with our operations to get us through those issues. Again, the support is what I always dial back to with you all.
Host: Can we talk a little bit about the buyers or prospective buyers in your area, and what that interest level has been like and what you've taken note of as you're starting to offer this product to the broader community?
Lloyd: The interest has been unique and interesting because in Houston, it's a melting pot, a lot of competition. The biggest one has been Del Webb. Whenever we brought it up to this town that we're in, Tomball, Texas, sparks flew.
Realtors jumped out saying, "We need this, we need this." That's something that Epcon brought to the table. They ran a competition analysis and said, "This is the area that we want you all to focus on." The interest has been great.
It's nice because this is something that's going to keep people in that part of town as opposed to moving away because that's some of the feedback we've been getting. They love their town that they're in and they want to stay there as their kids grow, too.
Host: That makes a lot of sense. You've talked a little bit about the support you've received and some things that you've learned along the way. What would your advice be to a brand‑new Epcon builder who's coming into the network? What advice would you pass onto them?
Lloyd: Use the resources because it's there. EpconConnect has everything you can look for, marketing material, pictures, videos. Don't think you can wing it and make it happen. The resources are there, it's for a reason. I can't stress that enough.
We started doing that at the beginning, and I've heard some builders want to do it their way. No, use the resources.
Host: I want to end with asking you, if someone came to you and inquired about Epcon and should they do business with Epcon, how would you respond to that?
Lloyd: 100 percent. Talking with other franchises and other neighborhoods, when talking with them, they're thanking Epcon for providing this product for them. It's adding to their portfolio. It's a winning procedure that they offer in the product. Absolutely, this is one of those five‑star Yelp reviews that you can give for a company.
To hear more about Lloyd's story, watch Recognizing a Market Need.