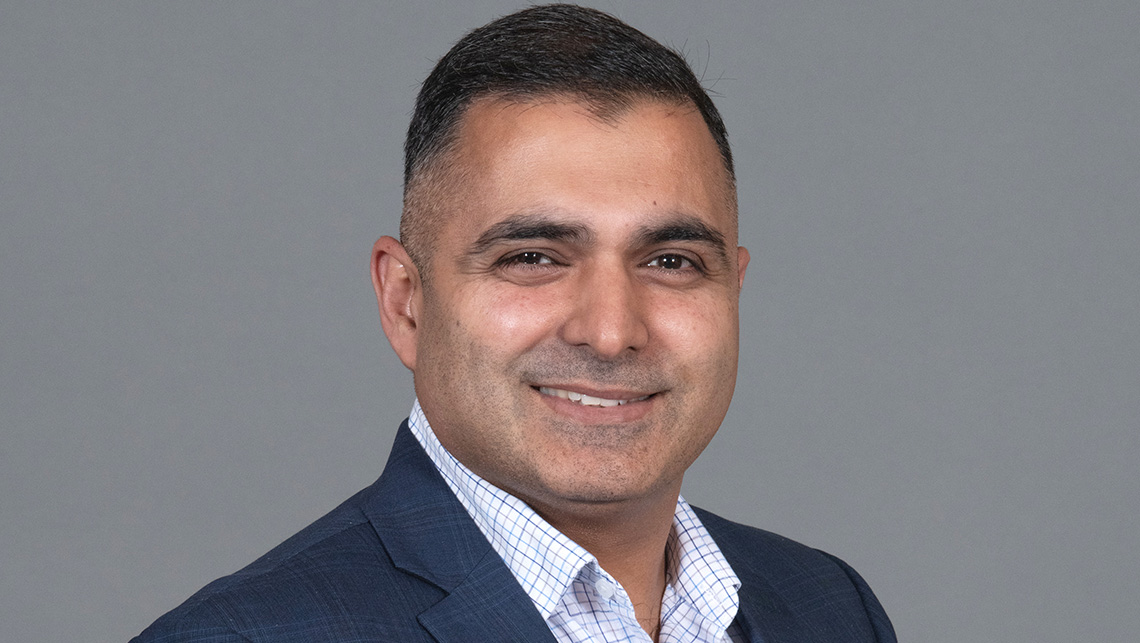 Meet Khurram Baig, an Epcon Franchise Builder in Detroit, Michigan.
Before becoming a home builder, Khurram was a commercial pilot for Delta. He had long thought about building communities but didn't feel like he had the experience or know‑how to get into something that large, and Epcon paved that way.
Host: Can you start by giving your name, your title, and the name of your company?
Khurram Baig: Khurram Baig, President of Baig Development.
Host: Where are you located?
Khurram: We're in Detroit, Michigan.
Host: Khurram, can you talk a little bit about your background and how you got into the home building industry?
Khurram: My background is in accounting. I graduated with an accounting degree. I flew for Delta as a commercial pilot and built up a decent‑sized portfolio for rentals, single‑family individual homes that were distressed and we used to rehab them. Next step for us was getting into building homes. Our thought process was that we would do one at a time.
Host: How did you get involved with Epcon?
Khurram: While we were thinking, I guess we were talking out loud and Facebook heard us. I saw an ad for Epcon, and then reached out to Epcon to get further details. Found out that they could help us from the beginning to the end of creating a community, which was very interesting to me.
I'd always thought about doing communities. Just felt like I didn't have the experience or the know‑how to get into something that large, and Epcon paved that way.
Host: What has your experience been like thus far in working with Epcon?
Khurram: I've had a great experience with Epcon from the beginning. After seeing that ad, we immediately signed up by, I would say, within a few months. Then started looking for the piece of land.
Host: Can you talk a little bit about the first community on the horizon? I know you haven't built any homes yet, but what's coming?
Khurram: We have a 32‑unit community coming up in Hartland, Michigan. We're really excited about that, and we're hoping that we'll be moving some dirt very soon.
Host: What are some of the challenges that you've faced along the way, along this journey, and has Epcon helped you overcome those challenges?
Khurram: The biggest challenge, I would say, was the financing part. For us being part of Epcon, gave us credibility with lenders. The bank that we're dealing with, the reason I believe we got the loan was because there was somebody on the board that had known the Epcon product.
Then going back to how Epcon's been helpful, I could reach out to Paul a couple of times when the financing was an issue and he gave me really good pointers, how to talk to lenders, introduced me to a few. It was a great experience how Epcon's been instrumental in helping us secure financing.
Host: Can you talk a little bit about the level of interest from prospective home buyers in your area? Do you sense that there's a real interest for this type of product?
Khurram: When we introduced the product to the community, talking to local people, when we were introducing it to the city council, they were excited about the product. They liked what we were presenting. We put up our signs recently, and we have been getting calls, so in this economy it's a nice thing to see.
Host: What advice would you give to a new Epcon builder that's starting their journey and coming into the network? What's some advice that you would pass on to them?
Khurram: I would say Epcon, the team, does an amazing job for somebody who's a newcomer and hasn't built a community before. They hold your hand through the whole process, which is hard to find in other franchising models, not just in home building. I've been part of some other franchising models and I didn't feel the same support.
The support's been great. Availability or ability to reach higher‑level management like Paul has been amazing. If I shoot an email, he'll usually get back to me immediately. One of the biggest things for me when I was making my decision was, I wanted to talk to Franchise Builders who have left the system.
I called those guys first and everybody had positive things to say about Epcon, which was a good thing to know when I was stepping into Epcon.
Host: That's a smart move to talk to the people who are leaving and get that exit interview, if you will, of why or what's your experience been like. I think that's a smart strategy. If someone were to ask you, should I do business with Epcon, what would you say to them?
Khurram: I would definitely recommend Epcon, knowing the support that was provided. The other thing that I didn't mention before was the peers. I visited a few of them and visited their communities to learn from them.
What I've seen is that, they've welcomed me with open arms and say, "Hey, this is what our process is, this is how we are doing things. You can copy it, take it." That's been a huge asset.
Host: Well, thank you so much for your time today, Khurram.
To hear more about Khurram's story, watch From Commercial Pilot to Home Builder.