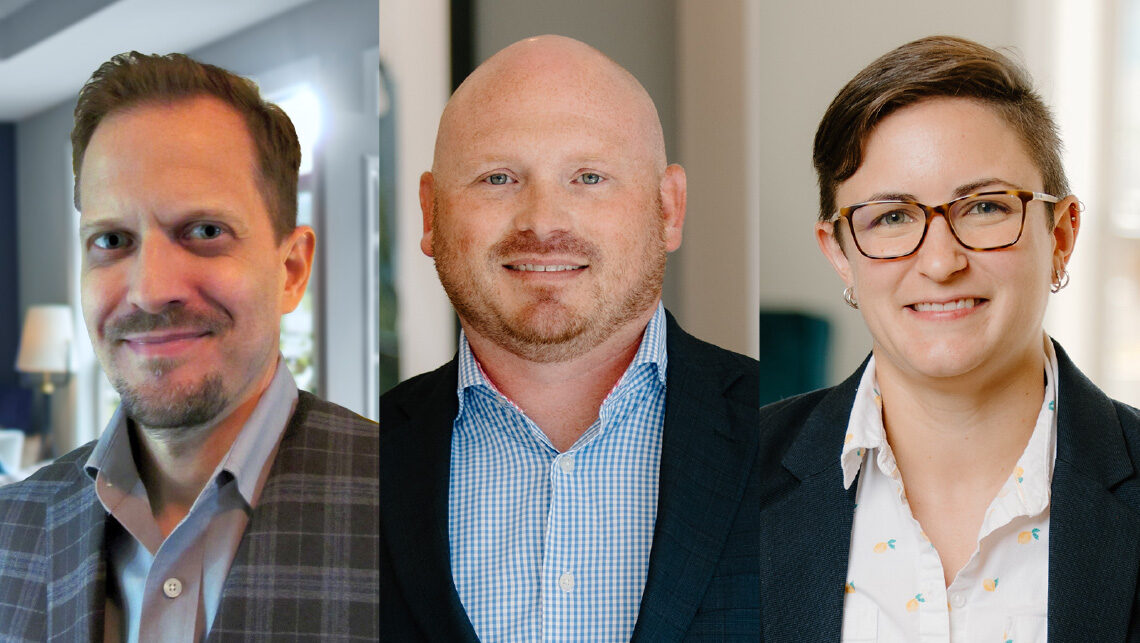 New hires provide expertise in design, purchasing and contracts administration
COLUMBUS, Ohio (August 5, 2022) – Epcon Franchising has announced the addition of three new employees. The company has added Mats Ahlstrom as Director of Design, Josh Klinger as National Purchasing Manager and Courtney Goss as Contracts Administrator.
Ahlstrom is a registered architect with NCARB and CDT certifications. He brings more than 20 years of experience in residential design. Ahlstrom has worked with Epcon Communities since 2004 as a consultant, managing master plan sets and community-specific drawings. He has a master's in architecture from Chalmers University of Technology in Sweden. Ahlstrom oversees design development, manages the Epcon prototypical master set collection and coordinates architectural resources and strategies.
Klinger was previously a Division Procurement Manager for Pulte and brings experience in structuring national accounts and finding the most talented trade partners to Epcon. He was previously a franchisee with Cold Stone Creamery with three locations in the Columbus area. He also has a real estate license and a bachelor's degree from the University of Toledo. Klinger is responsible for consulting with Franchise Builders and teaching purchasing best practices to help them find the right partners for their projects while controlling costs.
Goss comes to Epcon from Franklin County Children Services, where she was a motion writing paralegal. She brings experience in legal document drafting. She has a bachelor's degree in early childhood education from Ohio State University and a post-baccalaureate certificate in paralegal studies. Goss is responsible for drafting franchise agreements and other legal documentation.
"Our expanding team is a great example of how we are continuing to grow to provide the best possible support to our new and existing Franchise Builders," said Paul Hanson, president of Epcon Franchising. "These new employees will help Epcon continue its growth pattern in franchising without missing a beat on the franchise support side."
Article originally published on franchising.com.