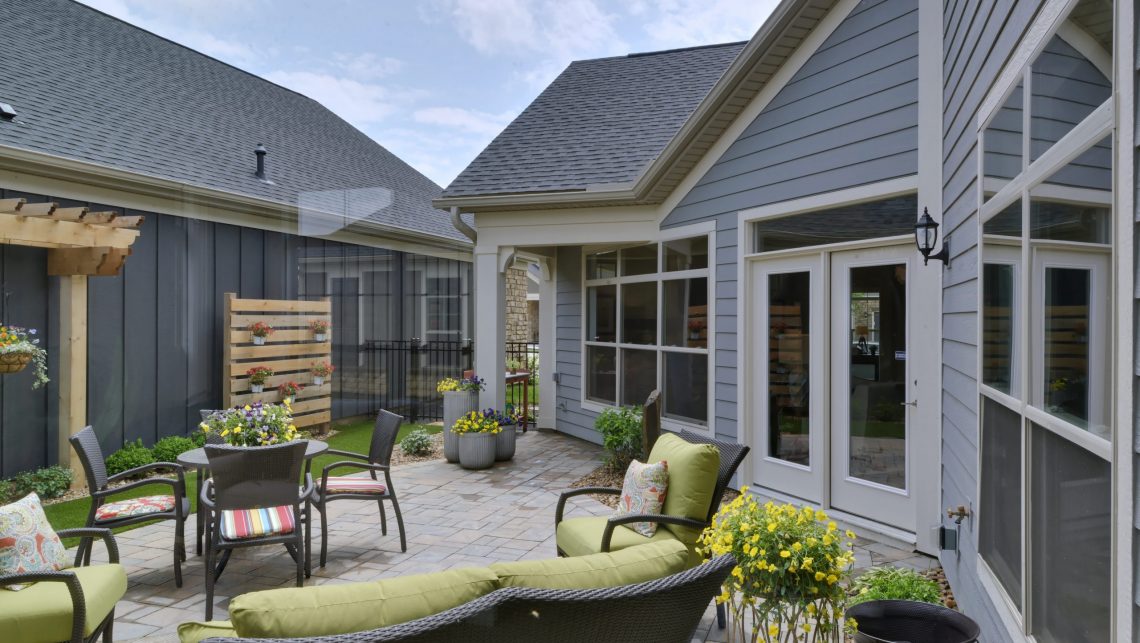 Using best practices for home building benefits builders and buyers simultaneously
By Glenna Wilson, Epcon Franchise Builder and co-owner of Charis Homes
As California builders gear up for the changes in Title 24, builders across the country can improve the efficiency and performance of their builds with these strategies.
Many home builders assume that high-performance home building is too expensive to be a good investment, but it can be a huge advantage for both home builders and homeowners. If you research the Environmental Protection Agency's ENERGY STAR and Indoor airPLUS programs, you'll see that high-performance home building is not much more expensive for the rate of return, and it allows the builder to provide home buyers with a superior product.
Benefits to the Builder
High-performance home building is a niche market. As a 100 percent ENERGY STAR partner with 70 percent of our homes certified Zero Energy Ready, we have a competitive edge over other builders. Buyers interested in the benefits of a Zero Energy Ready Home will seek you out, and your buyers will give you great referrals because they are comfortable and happy in their homes and with their low utility bills. In our experience, even home buyers who weren't previously interested in or specifically looking for a Zero Energy Ready home end up seeing the benefits and recommending it to their friends.
It can also become part of your brand. At Charis Homes, an Epcon Franchise Builder, it is part of our mission statement to deliver an excellent home to our buyers. Taking advantage of advanced technology and following the government guidelines for high-performance home building helps us do that. Certifications like the Zero Energy Ready, ENERGY STAR and Indoor airPlus also add credibility to your brand, especially since they all require independent verification.
Benefits to the Buyer
The benefits to the buyer are even more substantial, especially if you follow both the ENERGY STAR and Indoor airPLUS guidelines. The Indoor airPLUS program helps protect homes from airborne contaminants, increasing indoor air quality and protecting the home from mold and dust mites. This can be hugely beneficial to homeowners with allergies, asthma and other medical conditions. Indoor airPLUS certified homes also reduce exposure to volatile organic compounds (VOCs) by using low-formaldehyde and low-VOC wood products, paints and adhesives.
The ENERGY STAR guidelines lead to homes with more energy efficient features and much lower utility bills. Seven systems make Zero Energy Ready homes special: high-performance thermal enclosures, whole-house water protection, high-performance comfort systems, high-efficiency components, whole- house health protection, solar-ready construction, and enhanced quality assurance.
Zero Energy Ready homes are also built with the future in mind. For example, they are built with solar-ready construction, meaning homeowners can easily add solar panels in the future without worrying about the structural load, wiring, or space on the circuit breakers – meaning, in addition to using the latest technology, the homes are ready to add technology that comes to the market in the near-future.
Best Practices
Building high-performance homes allows you to use the latest technology, keeping you several steps ahead of the general home building industry so that by the time codes catch up to the technology you are using, you are already familiar and most likely on to the next code. Look into the codes you are already following and the requirements for the ENERGY STAR certification. You may only need to make a few small changes to qualify.
The Department of Energy (DOE) and EPA provide resources to help builders succeed with high-performance home building. Your work will be verified by a third party reviewer at various stages, and the program gives you guidelines and support throughout the process. There are webinars and other resources available through the DOE's Building America program, and the National Association of Home Builders has a sustainability tool kit for high-performance homes.
It may be difficult at first to find contractors and trades who will build to your standards following the ENERGY STAR program. Once you find good ones, keep using them and treat them well. For example, our heating and cooling company has received 100 percent of our purchase orders since 2007, and we have worked with many of our other trades for several years. We also host a "state of the union" breakfast for our contractors every year. This allows us to both thank them and talk about what we are planning in the future. Your relationship with your trades should be a partnership, and it should be a priority because their work ensures you meet the certification standards.
Getting started today is much easier than it was 10 years ago, and once you find the right contractors and understand the requirements, you should be able to integrate it into your homebuilding process seamlessly.
Glenna Wilson is a co-owner of Charis Homes along with Todd Scott. Charis Homes is an Epcon Franchise Builder and three-time Department of Energy Housing Innovation Award winner.
Article originally published on Builder and Developer.