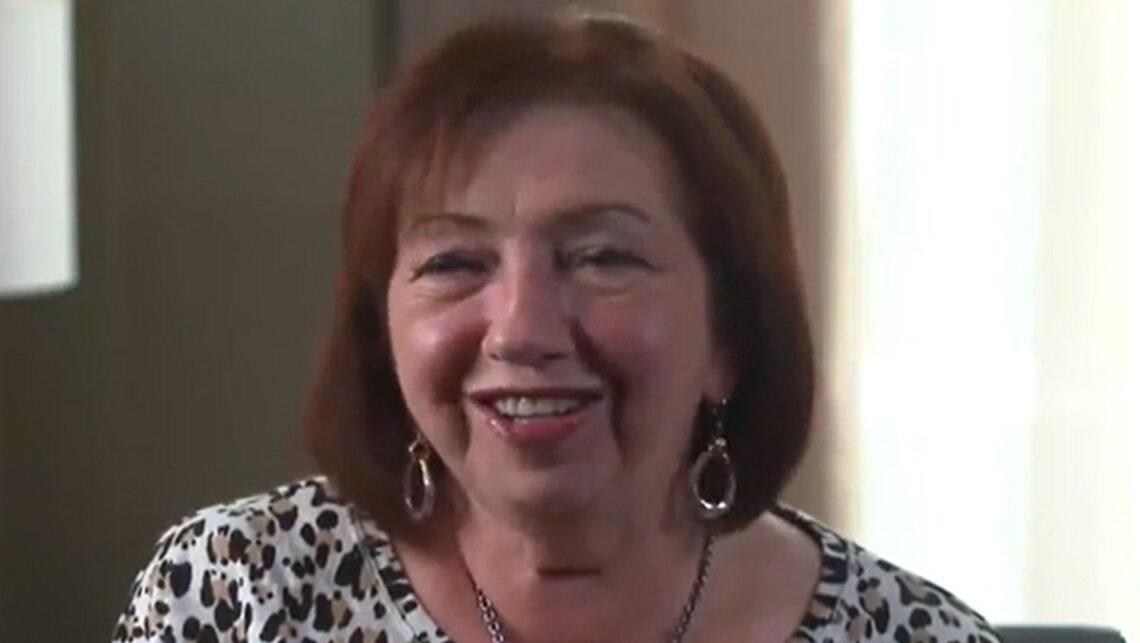 Meet Glenna, an Epcon Franchise Builder in Northeast Ohio and president of Charis Homes.
As a former custom home builder, Glenna knows firsthand that switching from custom to production home building comes with a learning curve.
Host: Hi, Glenna. Can you just start off by giving me a brief history of your career as well as history of Charis Homes?
Glenna Wilson: I got into the building industry in 1999. My background was to sales and marketing in the fashion industry. Was compelled by a personal friend that had a disability and needed housing and in my search of trying to find some housing that would meet her needs, I found that in our area, there wasn't a lot of houses like that.
In the same time, a friend of mine bought a franchise to start building homes and asked me to set up a sales and marketing department, and I did. I went to work for him and we sold nine houses in the first six months, and he asked me to start running the jobs.
At that time, I really didn't know what a footer was or fascia soffit, but I went out and went to training and went out there and started learning everything I could about building a home and from there I started Charis Homes in 2003.
A very custom builder started on the track of Energy Star, started with Energy Star. My son's a civil engineer in the concrete industry. He introduced me to insulated concrete forms, ICFs.
He was working in Pennsylvania and they have higher energy codes and he introduced this Energy Star and ICFs to me in 2003, 2004. I started on that path and worked to become an Energy Star builder and then Building America is another program that I participated in.
Then, in 2014, found the Zero Energy Ready Home certification through the Department of Energy. We certified our first home in 2015 and received an award from the US Department of Energy, US Housing Innovation Award in 2016. We received five of those awards, five years in a row. Also, we do indoor air. We participated in Indoor Air program with the EPA.
As we build custom houses, I found that custom houses prices keep going up and up. The demographics of people that needed ranch homes, that's mainly what we sold, and we were already selling mainly to the 55‑plus community, kept going up in cost.
I was fortunate, my daughter had moved to the Charlotte area. She had a baby, so I was down there for a couple of weeks and kind of went out to look at other construction sites. I came across Epcon communities, and I just loved the plans.
I walked in and saw plans that really made sense for this market. I listened to people coming through the models, what they had to say about it, and how they were all replacing their furniture in different areas. I'm like, "This is a great concept."
That night, I went to a Harris Teeter grocery store, grabbed a real estate magazine. I found the development, and right down in the corner it said, "Builder opportunities available." Went online, filled out a form, the next thing I got a call from Jad Buckman, which is super, and Jennifer. They coordinated a visit, and that's when I found out it was located in Dublin, Ohio.
The rest is history. We went down a few times, and Jad always answered our questions quickly. He was really a great help in helping us make that decision to purchase a Epcon franchise.
Host: Can you expand a little bit on the differences between the custom side of the business versus the production product that you're now building. What are some of the challenges in becoming a production builder as a former custom builder?
Glenna: As a custom builder, it's like going on the Internet and searching Google for whatever you want. That's great, but then it becomes almost a liability at times because there's a product a homeowner wants and no one has it. You have to research it. No one's ever installed it.
There's a lot of liability and there should be a lot more cost, but in our area, we have a lot of semi‑custom builders, but what I've really enjoyed about the Epcon community that we've created is we're still giving people options. More of a three‑three‑three option. For example, three colors, three styles.
It's just simpler. It's taken a while for us to get there, and we've had to say no. We never said no to homeowners, "Sure, we can do that," but sometimes it was an item that lost us money and added frustration to our construction manager.
With this, we're offering five great plans with several different options, with bonus rooms, and then a really nice plethora of selections. We have interior designer that picks it all out.
I can't pick a thing out. I'm more of an engineer‑minded person and that's my strength. The building science part of it is my strength.
I was excited when Jad told me I could build the same way I had been building Charis Homes, with the energy‑efficient products. It's just been a good transition. We've transitioned and I finally feel that we have our systems. This year, I really focused from April on really hard on correcting our systems, learning how to say, "No."
My 18‑year‑old granddaughter helps with selections and one day I heard her say to the customer, "Well, that's a non‑standard option. If you'd like that, we can submit the request, but there will be a $500 fee." I'm like, "She can say that so easily, why can't I?"
I think it's just really important to create a system and stick to it because the sales team needs to help the project manager construct the house. It all has to work together.
The systems upfront have to roll over into the field. Otherwise, you have frustrated employees and frustrated homeowners because they'll say, "Well, so and so told me that you could do this."
Now, we have a purchase, when they put their home site deposit down, we give them a packet. In the packet, it explains our procedure and we're sticking to it. Our salesperson has really worked hard on keeping to the system.
She likes regiment and it's created…I always say this was a big success, we had a lady come in on a Friday, come back over the weekend, put a lot deposit in, make her selections.
Someone had her discovery meeting on Monday, come back on Tuesday, made her selection, signed her contract. That never happened in all the years [laughs] that I built custom houses. It's more like a three, six, maybe nine‑month process and then sometimes they walk away.
I just love the transition. We're building a great house. We're building an energy‑efficient, indoor air plus certified from the EPA home, with beautiful finishes and the people really love their home and their community.
It is a lifestyle. Our walking track is now in. It's nice to look out from the model and see people walking around the development sometimes twice a day. A husband and wife walking around the track and they're starting to enjoy it. It's awesome.
Host: Can you talk a little bit about your home buyers and just those who have purchased already at New Seasons. What are they like and what's the community like? What's the culture as it's starting to evolve there, what's it like?
Glenna: It's developing a sense of community. I love how the homeowners are starting to look after one another. I found that a lot of our homeowners are in the 70s. There's a sense of community working together.
I can't wait till we're going to have our meet the neighbor night on September 28. I can't wait till everybody meets the neighbor. We're going to have a chili cook‑off, and we're going to give an award for the best chili. It's just going to be fun.
Most of them come in, they've been in their same home for 30, 35, 40 years. Their kids are grown and married, and they're in that four‑bedroom two‑story colonial, and they're looking at it like, "Wow, I'd like to change the kitchen."
Then they're realizing that it has steps and they're going upstairs to their bedroom. They're realizing that they need a home where they can age in place. I think especially, after the virus, people are looking at their home and how can I stay in my home longer.
What things can I implement now that helps me live longer in my home? Definitely no stairs, the wider doorways. It's just a good fit for the baby boomers. We're living longer, so people need to be in a home longer.
Host: I want to switch gears here a little bit. I do want to talk about being a woman‑owned business in a typically male‑dominated industry, and just what that journey has looked like. It could be throughout your career and any changes or evolutions that you've taken notice of or been a part of during that.
Glenna: I guess what I'm most happy about is the younger generation of women that are coming up behind me. My mom was a stay‑at‑home mom, which is a great position. Women didn't take risks in the generation that my mom grew up in. My generation was like the trailblazers that started down that path.
What I see in my younger generation of women, they're confident. They're strong. They're educated. That's what I'm excited about, what I've seen as a transition. It has been challenging, because only 10 percent ‑‑ and it just went up from 9 to 10 last year ‑‑ are women in the construction industry.
You would think that it's the 21st century and people have gotten rid of their stereotypes. Just two months ago, I went to a surprise birthday party for a friend, and somebody asked me what I did. I said, "Well, I'm a home builder." Her husband said, "Oh, you mean your husband is." I said, "No, I'm the founder. I've been building houses for 21 years."
You think that that wouldn't still happen, but it does. I'm OK with it because you know what? I know that the houses I build are not the same old sticks and bricks. I knew I wanted to be different.
Coming into the industry and not having any experience, I didn't have any old bad habits to overcome. I didn't have to think about, "Well, my dad and my grandpa used poured walls or masonry block." ICFs were intriguing to me, and I jumped right into it. I've done that with all the products, just creating a really high‑efficient, high‑performance home.
I sit on a board for EEBA. It's an Energy Environmental Building Association. The builders that I have met there really embrace anybody that wants to build to an excellent standard. I have been so welcomed there. That's refreshing. At the same time, one of the challenges is working with the field.
I did a talk for the National Association of Women in Construction and I said there's two things that I use all the time. It gets their attention if I'm getting some pushback or resistance, I'm doing something different. I'll say, "My stilettos are in concrete." They look at me, and I walk away.
I like a saying that a couple of my tradesmen use…They're Amish, and they're great craftsmen. They never argue. They just look at you and say, "That doesn't suit me," and they walk away. Those are some two little sayings.
The other thing that I started doing a couple of years ago is I mentored my first woman intern from Kent State in the construction management. Then we have two young ladies. One just completed her course with us. She's going to be a senior at our local high school. She's going into construction.
Then I have another young lady who's just going into construction management at Kent State. I'm training her right now. I want to continue to mentor other women and encourage them. It's a great industry and I see the value of both male and female partnering together in the construction industry.
Host: What do you think is your biggest challenge is as a home builder today in the industry? What's the biggest challenge you're facing?
Glenna: There's two. Lack of trades, lack of labor, and two, prices. It used to be that you could check your prices every three months or six months. Then it went to every month. Really, we should check our prices every two weeks. I see some things leveling off. Then, shortage of materials. We've had a lot of delays, due to shortage of material. That's post‑COVID.
Builders are really a unique person in America. We're responsible for a lot of the gross national product. Home is where we spend our time together. This is where we celebrate our birthdays, our anniversaries, the birth of our children, our grandchildren. A home is a really special place, special asset. Also, it's the biggest purchase ticket item of your life.
You need to feel comfortable to move for it. I see the industry changing, far as less selling and more educating. Also, listening to the needs and the wants of the consumer and matching those. I felt Epcon matched a lot of the needs in the 55‑plus community.
Host: What advice would you give to a new Epcon franchise builder coming in?
Glenna: I would say, follow the Epcon system, the plan. They've done it for 35 years. It's even evolved since we came onboard in 2018. It's great changes. All kind of little changes and systems.
Reach out to the Epcon staff. Amy's been great, Jad's been great, Steve Peck, Rob Krohn, and you, Megan. You've been great. Just reach out to the different departments. I could just go on and on. There's just been a lot of good support there.
Just because you've built houses for years, you really need to pay attention why Epcon does what they do, how the sales process is, the construction schedule, all that. You need to look at it and add your own flair. That's the beauty of it. You can build the house you want to build. But stick to their systems, because it works. You'll be profitable.
To hear more about Glenna Wilson's story, watch Former Custom Builder Turns to Production.