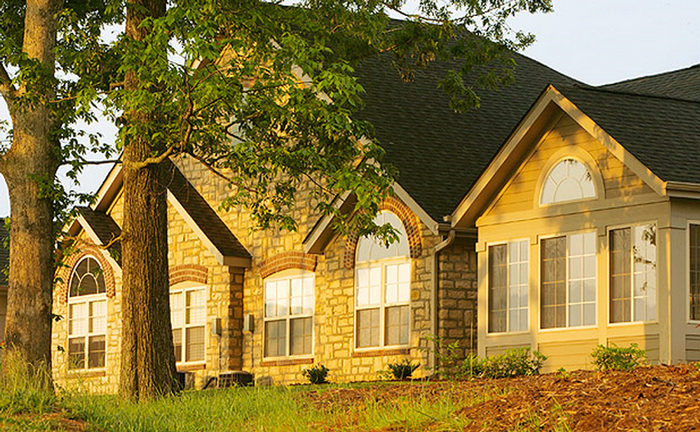 Our unique business model offers Epcon Franchise Builders the freedom to develop communities popular with active adult buyers one at a time.
The housing industry cannot keep up with the demands of the "silver tsunami" — Baby Boomers who are expected to account for more than 52% of new home sales between now and 2019, according to Metrostudy (a division of Stanley Wood). Epcon Communities Franchising Inc. is America's 38th-largest homebuilder ("2014 Builder 100,"Builder Magazine, May 2015), and one of the only home building franchise companies that exists — which places our Franchise Builders in a unique position to meet the demand for 55+ housing for years to come.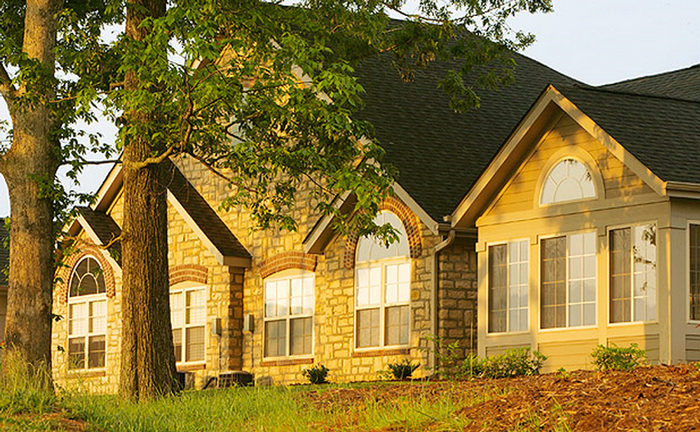 Epcon is unique in the franchise industry, in that our Franchise Builders aren't tied to us for the long term. While most franchise agreements last 10 years or more, Epcon franchise agreements are related to the development of an individual community, which means the agreement may end in just a few years. You may start another new Epcon franchise community, but when your community is complete you are not locked into a lengthy business relationship.
Working with a name brand like Epcon — which has developed 370 communities with 28,000+ homes in more than 30 states — means that you will get the support you need to build homes and develop communities. As an Epcon Franchise Builder, you can receive training throughout the life of your business. It starts with intensive training at the beginning, and it proceeds with programs that cover all aspects of the Epcon system, including sales, marketing, construction and finance. Training workshops are available throughout the year for you and your staff.
For Dave Labus, Epcon Franchise Builder in Cincinnati, Ohio, partnering with Epcon was as smart a move in the Great Recession as it is today. The popularity of our homes makes us an attractive housing option with the 55+ demographic.
"You have a sense of freedom that you are in control of your destiny, more so than when you're working for a larger company," Dave says. "We have come around over the past two years from the recession, and I think our model weathered the recession better than other building communities. We are reaping the rewards of all the hard work we put in through the rough times of the recession."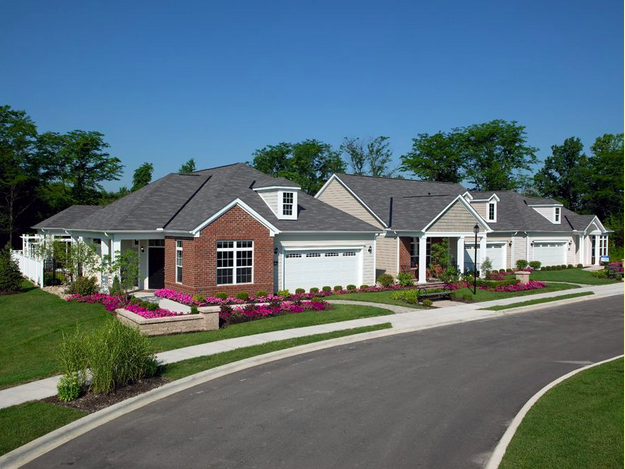 As an Epcon Franchise Builder, you have potential to earn returns on your investment more quickly. Many homes are pre-sold, meaning that rather than making an overwhelming upfront investment and earning back your investment one house at a time over many years, with Epcon you may be able to use a revolving construction loan to build and sell at the same time. You are able to spread the cost of the investment over a longer period and reap the sales along the way.
When we asked Terry Neer, an Epcon Franchise Builder in Indianapolis, Indiana, if he would recommend others partnering with Epcon, this is what he said:
"I would, and I have many times," Terry says. "You can pay your fees and still do so well. Epcon's grouping of national accounts for everything from windows to engineers to lenders really lowers your risk. People know the Epcon product and how well it sells, and that takes a lot of the work out of the typical development and construction experience. That's a pretty big thing."
Learn more about Epcon Communities Franchising
For in-depth details about the Epcon franchise opportunity, download our free franchise report. You can also learn more by visiting our research pages.