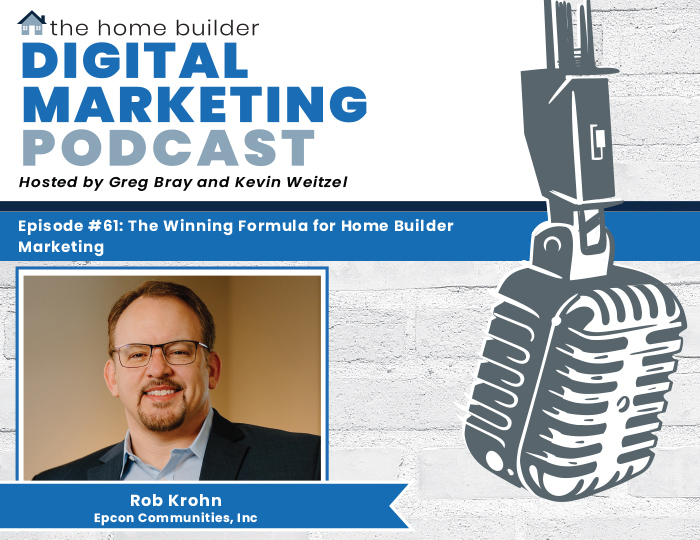 This week on the Home Builder Digital Marketing Podcast, Greg and Kevin are joined by Rob Krohn of Epcon Communities. They discuss what goes into a winning formula for a home builder marketer, and developing a strategy that reliably generates leads.
Rob Krohn is the VP of Marketing for Epcon Communities and Epcon Franchising where he oversees marketing strategy, program implementation and analytic evaluation for all of the company's marketing initiatives. He drives leads for the corporate homebuilding businesses, the company's franchise opportunity, as well as serving as a consultant to Epcon's national network of Franchise Builders.
Rob helps lead Epcon's efforts to integrate advanced technology into marketing for homebuilders, including 3D virtual tours and more, placing the company at the forefront of homebuilding technology innovation. His creative strategies and pragmatic approach have helped Epcon realize a 300 percent increase in web-related sales and a 500 percent increase in franchise leads. In part due to his lead generation strategies, Epcon also signed more new Franchise Builders in 2020 than in the previous three years combined.