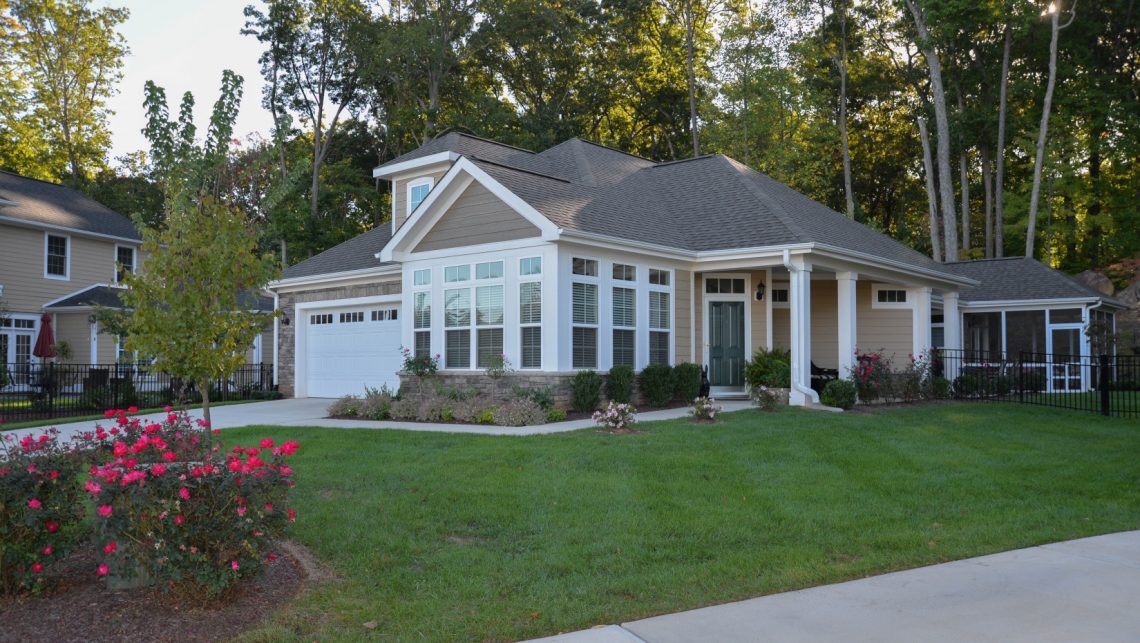 Smart floor plans and pre-planned communities can increase home builder profit
Home builders often start with a raw piece of land and then strategize how best to maximize their return on investment, deciding between building a few large custom homes, more smaller homes or high-density multi-family housing. As expansive tracts of land are becoming increasingly more expensive and difficult to find, builders can maximize land use by offering creative smaller floor plans, mixing single- and multi-unit housing and pre-planning communities to make the most of the space.
Choose the right floorplan for the land
Most home buyers are still looking for detached homes, as per the National Association of Homebuilders (NAHB), but lot sizes have decreased significantly in recent years. According to the U.S. Census Bureau, the median lot size of new detached single-family homes sold in 2016 was more than 1,200 square feet less than the median lot size in 1996. The right floor plans allow builders to sell to this large group of buyers quickly—and often at higher prices—compared to selling townhomes.
Smaller homes allow for higher density, and good home builders are developing floor plans that allow for more homes per acre without sacrificing livability or privacy. When building smaller homes, it's important to make the homes feel much larger than their square footage and maximize every inch of a floor plan to avoid wasted space in places like hallways. Even in a smaller home, consumers want large, connected areas and room for entertaining. Added lighting from features like large patio doors or extra windows helps, too. In other words, the homes might be built on a smaller footprint but they shouldn't feel small.
Consider adding duplex options
To maximize land use even further and to add more diversity to their product offerings, home builders can offer duplex or tripex model floor plans. This set of home models not only offers different ways of maximizing land use, but their lower price points also attract a larger range of home buyers who might have been priced out of other styles. This helps bolster sales velocity and helps builders recuperate investment quickly.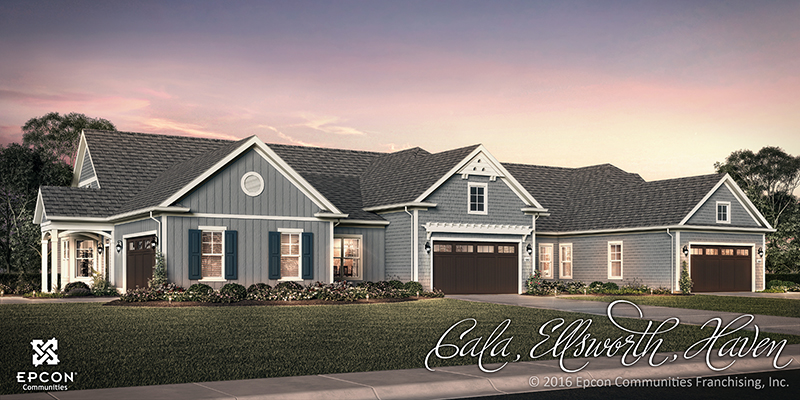 By adding even 30 percent attached homes to a community, builders significantly increase their profit potential. The median number of housing units in mixed subdivisions was 291, compared to only 48 in single-family-only developments, according to an NAHB survey.
Adding new floor plans—especially duplexes or triplexes for a typically detached single-family home builder—can be challenging. Franchisors, like Epcon, provide a research and development arm for its builders, developing and evaluating new floor plans to keep up with buyer trends and meet market expectations. The floor plans are well detailed and ready to adjust for local building codes, making a builder's job much easier while decreasing the risk of trying a new design.
Plan and build entire communities
Home builders who pre-plan entire livable communities can maximize their land investment even more. Instead of building scattered homes here and there, creating sought after communities complete with walking trails, swimming pools and clubhouses makes use of an entire plat of land while providing extra amenities for buyers.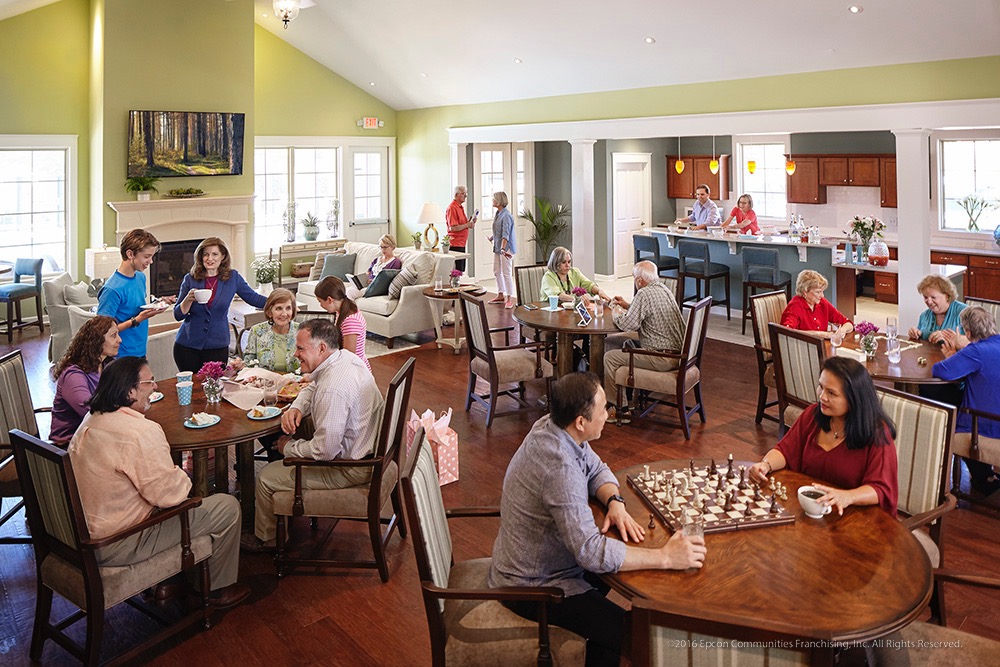 Builders that focus on developing small-scale communities often receive favor from local officials as well. For example, Chuck Travis, mayor of Cornelius, North Carolina, said that local zoning boards love that an Epcon community can serve as a nice transition from single-family homes to commercial zoning.
"An Epcon community has amenities such as clubhouses and is focused inward, with public spaces in the heart of communities. In that sense, it serves as a nice transition all the way from single- to multi-family to commercial," Travis said.
Given the rising cost and decreasing availability of land, builders who can maximize land use have an advantage. Building desirable homes while developing communities both home buyers and towns love for a variety of reasons can set a builder apart and help drive higher return on investment.
For in-depth details about the Epcon home building franchise opportunity, download our free franchise report.
Disclaimer: The offer of a franchise can only be made through the delivery of a Franchise Disclosure Document. Certain jurisdictions require registration prior to the offer or sale of a franchise. We do not offer franchises in jurisdictions where we are not registered (or exempt from registration). Epcon Communities Franchising, Inc. 500 Stonehenge Parkway, Dublin, Ohio 43017. Minnesota Franchise Registration No. F-3531.