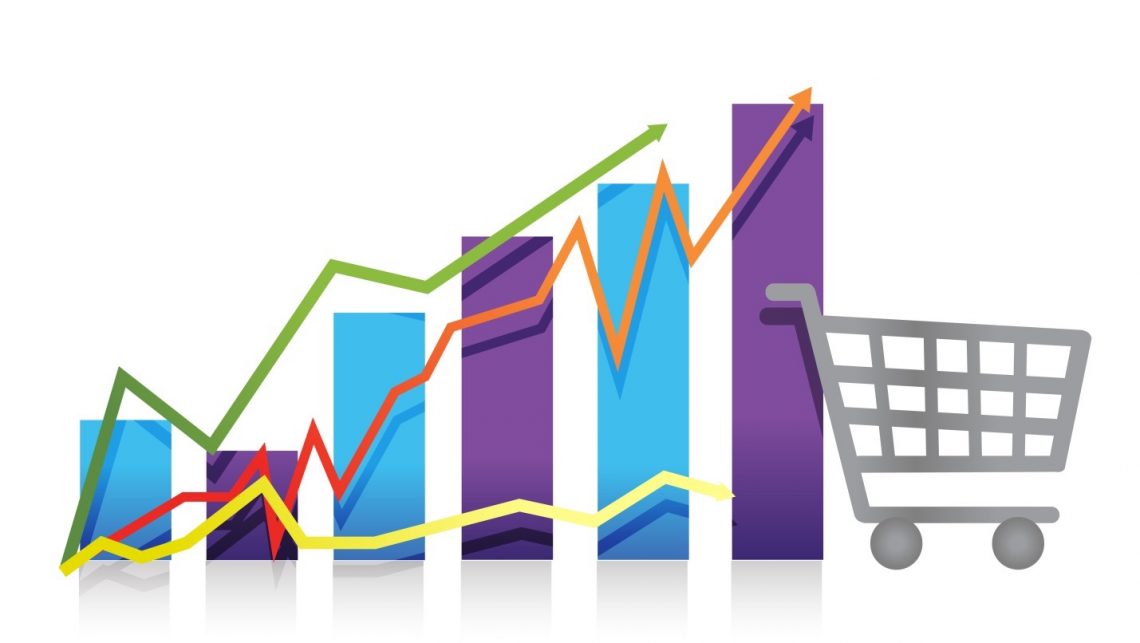 Epcon Communities' floor plans in-line with what many new home buyers are looking for.
Many homeowners in the 55+ demographic have traditionally looked to downsize once their current home no longer meets their needs.  That movement has been gaining increasing traction in recent years, spurred by the desire for an active lifestyle focused more on things they want to do instead of wasting time on things they have to do like endless home maintenance chores every weekend.
Epcon Communities' floor plans keep such buyer preferences in mind. High, tray ceilings and connected rooms all overlooking a central outdoor, and private entertaining space create a welcoming home with plenty of room to focus on lifestyle by entertaining guests and neighbors.
Equally important, buyers get more than a home. Epcon's single-story, ranch-style homes are part of close-knit communities where routine home maintenance chores such as lawnmowing, raking and shoveling are taken care of. Centrally located clubhouses in many communities further encourage socialization and serve as hubs for homeowners to mingle and socialize with neighbors.  Epcon communities often have access to walking trails and the clubhouses are typically fitted with gym equipment, which homeowners can take advantage of.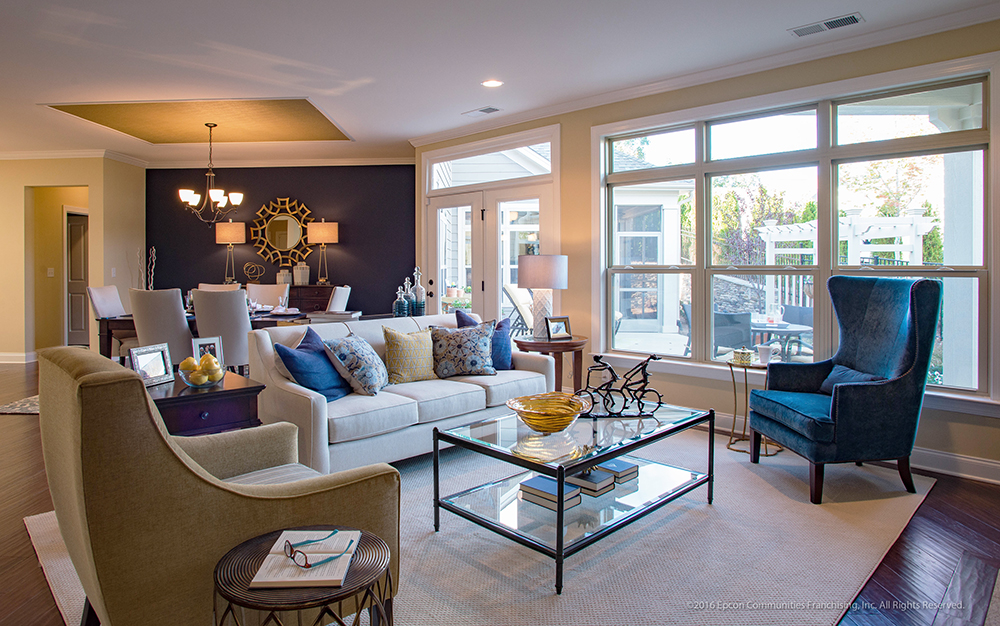 Epcon homes are popular with key demographic
Epcon's low-maintenance homes appeal to a wide demographic segment including the  55+ bracket. This is especially good news for Epcon Franchise Builders. For one thing, according to a Metrostudy report, people aged 55+ will comprise the majority (52%) of new home buyers. What's more, there's simply more of them fueling a demand for the kind of homes they like.
Epcon homes have an added advantage: while they offer the low-maintenance, entertaining lifestyle that the 55+ population is looking for, they are also a wise investment for the long term. Many Epcon homes feature single-floor, ranch-style layouts that eliminate the need for climbing stairs.
Many Epcon Communities' floor plans factor in wider doors and hallways that can accommodate wheelchairs, and the homes can be outfitted with easy-to-operate hardware that is less taxing on aging hands.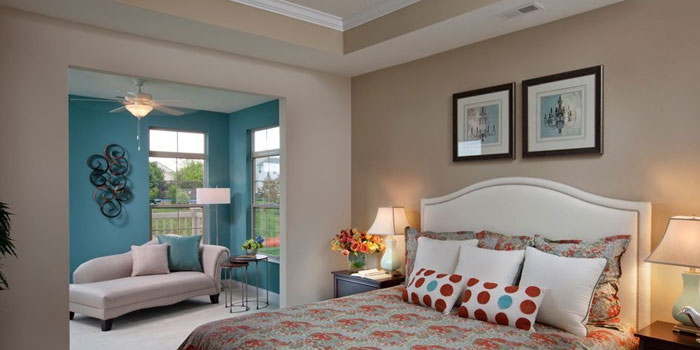 In essence, Epcon homes check off many of the lifestyle preferences of a large segment of new home buyers.
Franchise Builders benefit from popularity of Epcon homes
Epcon Franchise Builders work with Epcon's popular copyrighted floor plans to build homes and develop communities that have great appeal with the 55+ demographic. As a result, building with Epcon can deliver a sales velocity that lets Franchise Builders get a faster return on their investment.
Epcon has spent 20+ years developing a proven business model, while constantly updating and refining its floor plans according to the latest consumer trends. This result of this effort means that small to medium-sized homebuilding businesses don't have to invest big bucks in expensive and time-consuming market research and product development; Epcon has already done the heavy lifting (and investment) for them.
With more buyers looking for a home that meets their lifestyle choices, Epcon Franchise Builders are poised to capitalize on a booming market.
Become an Epcon Franchise Builder
For in-depth details about the Epcon homebuilding franchise opportunity, and to learn more about popular Epcon communities floor plans, download our free franchise report. You can also learn more by visiting our research pages.
Disclaimer: The offer of a franchise can only be made through the delivery of a Franchise Disclosure Document. Certain jurisdictions require registration prior to the offer or sale of a franchise. We do not offer franchises in jurisdictions where we are not registered (or exempt from registration). Epcon Communities Franchising, Inc. 500 Stonehenge Parkway, Dublin, Ohio 43017. Minnesota Franchise Registration No. F-3531.