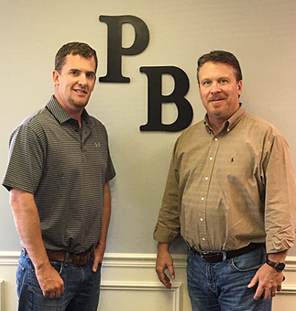 Kansas Company Becomes Major Player in State after adding Epcon Homes to Suite of Offerings
Scott Lehner kept books for a home builder during college, gaining valuable insight into the home building industry. After college, he spent about 18 years as an accountant and investment banker before getting involved in building insulated concrete forms (ICF) homes. In 2004, he merged his business with the business of a talented trim carpenter and project manager, Jason Ronk, to create Perfection Builders.
Epcon Franchise Builders Scott Lehner and Jason Ronk

Co-Owners, Perfection Builders, Wichita, Kansas
Epcon Franchise Builders since 2007
Number of Homes built before joining Epcon: 120
Epcon Homes built since 2007: 400
Epcon Communities developed or in the process of completion: 6
Expected 2017 growth: 3 new communities (2 in Louisville, KY)

Background

Scott Lehner – Finance and accounting
Jason Ronk – Project management and trim carpentry
Lehner and Ronk combined their knowledge and experience to become residential builders in the greater Wichita, Kansas market. They started with spec homes, eventually expanding to add custom homes as well. The pair built their company by delivering ranch style basement homes, as is typical for their market, at a steady clip of 30 to 40 every year. In a competitive market like Wichita, they knew they needed to specialize and capitalize on a targeted market like Baby Boomers to continue their growth.
Not satisfied to rest on their laurels, Lehner and Ronk researched ways of expanding their product mix so that it would have greater appeal to the 55+ demographic, as well as a way of distinguishing themselves from the average home builder. They turned to franchising in 2007. Since then, Lehner and Ronk have added Epcon Communities to their business, and by utilizing the franchisor's proven systems and resources, they have grown from a small  residential builder to one of the largest home builders in their state. The pair is also expanding into Louisville, Kentucky with the development of two new Epcon Communities.
The right target market
Lehner and Ronk wanted to grow their home building company by appealing to the increasing demographic of home buyers over the age of 55. In 2016, there were almost 75 million Baby Boomers, who accounted for 70 percent of American disposable income, according to Nielsen. Targeting this specific demographic was the growth opportunity Perfection Builders needed.
Building homes that appeal to Baby Boomers comes with a few unique requirements, though. This group is looking for ranch-style homes with features like open concept living areas, outdoor patios, natural light and sufficient storage space. The community aspect is especially important to them. In addition to some provided exterior home maintenance, Baby Boomers are looking for amenities like walking trails, clubhouses and fitness centers.
Partnering with a franchise like Epcon gave Lehner and Ronk immediate access to a selection of proven floorplans and guidelines to build communities Baby Boomers want to live in. The limited number of copyrighted floorplans with many add-on options allowed for a higher sales velocity than custom home building, too, which in turn allowed them to develop communities on shorter cycles.
Building a house is not rocket science. Many can do it. But creating a business focused on building houses that people want to buy? That's an entirely different story. For Lehner and Ronk, the tools and guidelines—plus the additional name recognition and credibility—a franchise could provide made entering a new home building market much easier.
A franchise business model offers a turnkey approach to home building. Lehner and Ronk already knew how to build houses with decades of construction experience between them. The package of sales and marketing support, including virtual tours, 3D renderings and more, helped Lehner and Ronk jump right into their new market. Epcon's systemization also shaved months off the building process for individual units, allowing Perfection Builders to close the home and reinvest gains quickly.
"It would take us I don't know how many years to develop the package Epcon provides," Lehner said. "I don't think most builders have the resources, both from a financial and manpower perspective, to develop and implement a system like you could put in place if you follow the Epcon way."
Using a community-driven system also changed Lehner and Ronk's business. With a section of land set for development, an entire community could be pre-planned. Lehner and Ronk focused on beautiful entrances and landscaping to ensure buyers are captivated from the moment they arrive. They also brought their sales team in-house instead of using outside real estate companies, further streamlining their business.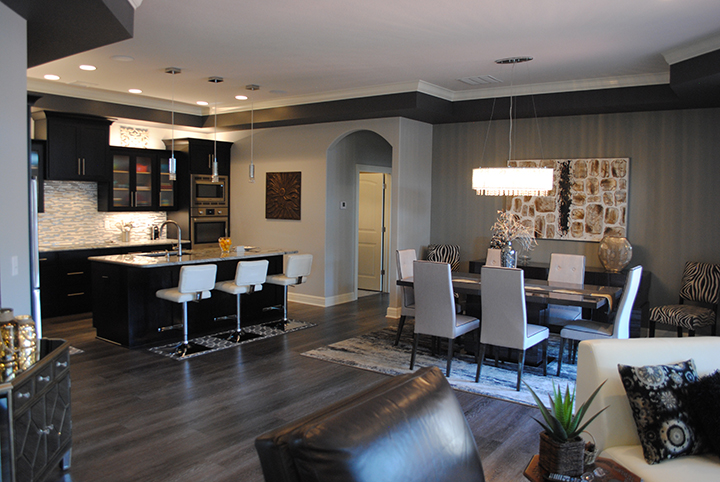 "You bet Epcon helped us get into a much faster pace of home building," Lehner said. "They helped us become more of a vertically integrated operation so now we're not just home builders, we're a land development company, a building company and real estate brokers all in one. Epcon's sales and support staff helped us get here."
Targeting a growing and wealthy demographic combined with the processes and credibility Epcon provides has allowed Lehner and Ronk to grow their business significantly since 2007. Perfection Builders went from building about 30 homes a year to more than four times that. When Perfection Builders started, they were building 80 percent spec homes and 20 percent custom homes. Now, their business is 75 percent Epcon homes. Most of those are pre-sold, too.
"We're as efficient now as we've ever been," Lehner said. "We're lucky to have the right people, the right product, the right areas and the right systems. It just doesn't get any better than it is right now. We went from being a small middle-of-the-road builder to one of the top builders in the state now because of Epcon. What's more, we feel like we're just getting started."
Become an Epcon Franchise Builder
For in-depth details about the Epcon homebuilding franchise opportunity, contact our team today.