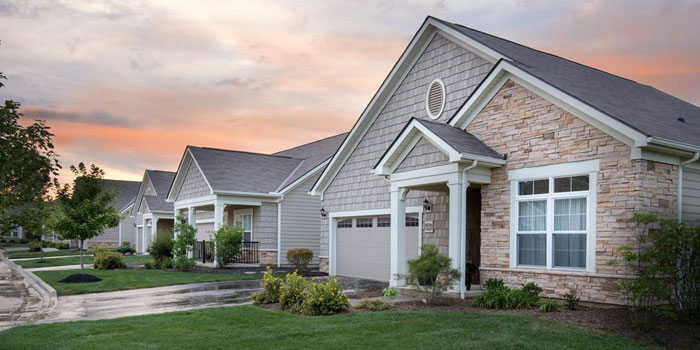 Epcon Communities are popular with the 55+ demographic, a vital base for towns and cities

There are many reasons why elected officials like John Aneralla love to attract the 55+ demographic to town. The mayor of Huntersville, North Carolina, will remind you that these residents check off two important boxes for the financial well-being of any city: they soak up few services, yet contribute vital dollars to the tax base.
How do you entice such an attractive demographic? The solution, to Aneralla and mayors like him, is crystal-clear: develop communities that 55+ people want to live in. Epcon's single-story, ranch-style homes are low-maintenance and have special appeal with this demographic.
The graying of America means increased demand for Epcon
Chuck Travis, mayor of Cornelius, North Carolina, has found that many of his town's residents have steadily been aging out of the workforce. Many work in the greater Charlotte area and are looking for options to downsize. The numbers prove Travis's point. According to U.S. census data, the 65+ demographic is the fastest growing in the country. Older buyers are expected to play a huge role in home sales over the next decade.
The rising number of older buyers creates an opportunity for home builders and developers prepared to meet the demand for low-maintenance homes. As per a Metrostudy report, 55+ buyers will comprise the largest percentage of new home buyers (52%) over the next several years. It would make sense then for home builders to pay close attention to the needs of these consumers, which is precisely what Epcon does.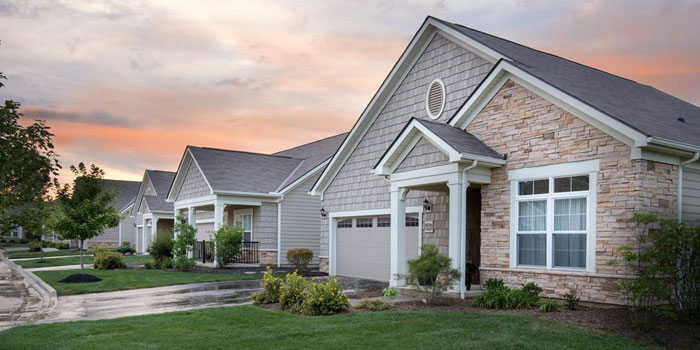 Epcon's internal market research has shown that these buyers want more time to socialize and entertain, not spend endless hours every weekend doing tiresome home maintenance. Epcon's low-maintenance homes have essential chores such as lawn-mowing and raking taken care of so homeowners can do the things they want to do. The copyrighted home layouts allow plenty of room for socialization and entertaining and the open floor plans can accommodate wheelchairs if it becomes a necessity later on.
"As our residents age, an Epcon community gives them the ability to remain as residents of our town, we have seen a lot of instances where families have grown and people are downsizing to homes with minimal maintenance," Travis says.
Epcon communities are an asset for many reasons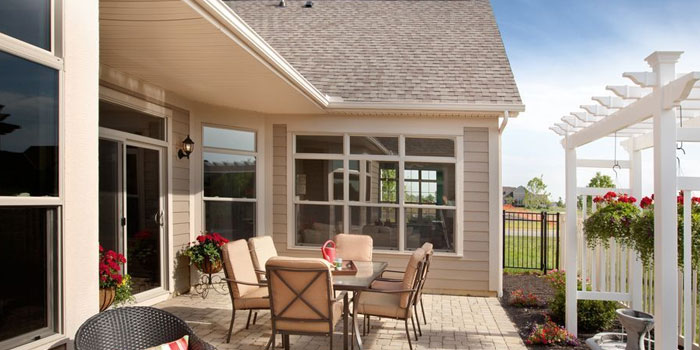 An Epcon community encourages residents to stay in town as they age and downsize. The town, in turn, can hold on to a vital demographic that contributes to its tax base in more ways than one. Of special note is the fact that Baby Boomers (b. 1945-1964) form 41% of the adult Mass Affluent population, defined as households with liquid assets between $250K and $1M excluding real estate. In other words, they often have disposable income and, as Pat McGrail, the former mayor of Keller, Texas, has observed, spend money patronizing local businesses. They also don't contribute to morning and evening traffic, McGrail says.
Aneralla says that thanks to Epcon, Huntersville now has housing across the full spectrum, from beginner homes to 55+ and beyond. The town has also attracted auxiliary businesses such as long-term rehabilitation centers, which find a steady customer base in Huntersville and surrounding areas.
Travis alerts local zoning boards to the fact that an Epcon community can serve as a nice transition from single-family homes to commercial zoning. "An Epcon community has amenities such as clubhouse and is focused inward, with public spaces in the heart of communities. In that sense, it serves as a nice transition all the way from single to multi-family to commercial."
An architect by training, Travis adds that the Epcon homes have been a great addition to Cornelius. "What Epcon brings to the marketplace is perfectly sized and wonderfully detailed, the interior finishes are exactly what folks in Cornelius are looking for. The community has been extremely successful here."
Aneralla and town officials like him advise other mayors to leave their doors open for Epcon. "If you want to be a town with a diverse tax base and diverse group of people and fit each niche in home ownership spectrum, having a 55+ community like Epcon in town is a real plus."
Become an Epcon Franchise Builder
Reach out to our team to get started on your journey to becoming an Epcon Franchise Builder.