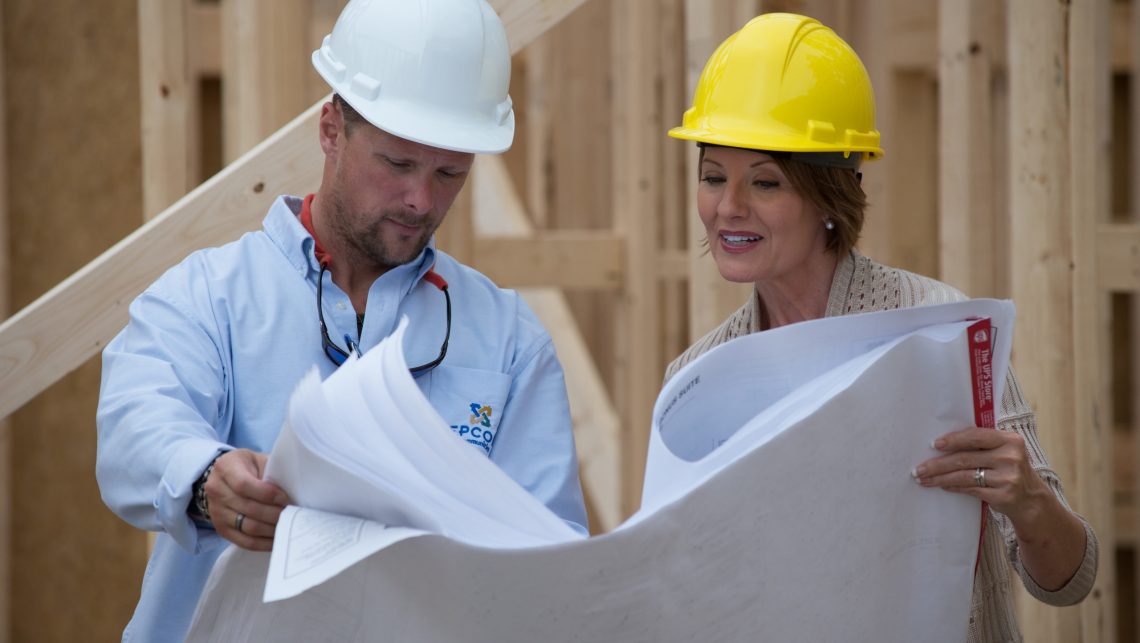 Residential construction has been facing a labor shortage since well before 2020. In fact, the industry has faced a shortage of between 250,000-400,000 jobs month over month since the Great Recession. That represents a significant skilled labor gap. The pandemic has only heightened this construction labor shortage, but hope is not lost. The trades are out there. If you're feeling a pinch on getting them to your job site, then they're probably passing over your jobs and prioritizing ones where they can be more efficient, productive and profitable. As an example, a one-off custom home job, which is often in an inconvenient on-your-lot location, often does not allow for that.
There are several ways to both grow a construction company and tackle the labor challenge by finding and retaining talented tradespeople during any economic condition.
1 – Grow Your Home Building Business by Providing Clarity and Consistency
There are many benefits to production home building, including regulating and stabilizing the flow of labor on a job site. Planned building allows you to manage an accurate construction schedule and move trades seamlessly from one home to the next, rather than putting your workers through the ebbs and flows that often accompany custom building and scattershot job sites. Builders can overcome today's construction labor challenges by being every contractor's client of choice – one they can count on to provide a ready job site, a clear scope of work and a steady stream of business in a consistent location.
2 – Prioritize Personalization Over Customization
Customization might provide a path of least resistance for your sales professional and make some homeowners happy, but it's often at the expense of a happy construction crew. Building a limited selection of floorplans, and each with only a handful of structural variations, allows vendors to price that entire portfolio one time and then expect consistency in what they see from job to job. Building a limited lineup of floorplans allows tradespeople to avoid a learning curve on every job, which makes the process much more efficient over time.
You don't have to sacrifice your buyers' ability to put a personal touch on their homes, though. By instead paring back excessive customizations and offering well-designed plans with a limited number of in-demand options, you can find the happy medium between your trades and your customers.
3 – Invest in Ongoing Training
Labor makes up a third of the cost in a residential home, so it's important to keep job skills sharp on your job sites. The best trade partners are a significant investment and can be costly to replace. Retaining these partners for the long haul means they can quickly educate new crews on your processes and provide valuable insights to anyone who steps on the job. Investing in them through training opportunities will pay off in the long run and help better meet the market's high demand for skilled labor.
You can set them up for success by taking the time to train them on your scopes of work, preferred field practices and warranty policies. Many of the national builders invest in full-time Vendor Trainers in each market who ensure houses are built exactly how the company wants, and in the most efficient way. If you can make sure every last one of your trade partners have on-the-job training (or virtual training when hands-on is not possible) as part of their toolbox at your job sites, you will begin to see consistency in quality and timeliness.
4 – Search for a New Pool of Talent
With workers from a wide range of industries recently laid off or furloughed, there is a substantial pool of unemployed workers ready for a new career and a fresh start. Workers in a variety of related fields have the skill set needed to pivot to a career in home building, including:
Commercial Superintendents
Framing Contractors
Trim Carpenters
Purchasing Estimators
Professional Engineers
Women represent another growing pool of talent in the industry, and they now account for 10.3% of the construction workforce. Encourage the talented women in your organization to participate in a Professional Women in Construction council through your local Builder's Association so you do not miss any opportunities to identify new leaders in your business.
5 – Explore Off-Site Construction Opportunities
Production building helps your tradespeople get to the point where they can do some of the work on auto-pilot or even off-site. Jeremy Patton, Regional Director of Construction for Epcon Communities, summed it up well: "The first time out, a mechanical contractor might take two days to rough one of our plans. After a few months, they quickly get to the point where they can complete the house in a day. And, the plans are so predictable that some of them can be productive on days usually lost due to weather. Our plumber, for example, can build an underground rough-in for our most popular plan on a rainy day and then bring it to the field to drop it in the ground when the weather clears."
Franchising: A Solution to the Construction Labor Shortage
If you're a custom or semi-custom home builder, how much time are your tradespeople spending making special trips to scattered job sites, learning new floorplans and grappling with inconsistency and uncertainty? Your construction company could benefit tremendously by committing to a simplified and replicable business model from a home building franchise with systems and processes in place that supplement vendor training and onboarding efforts. If you're looking to take your home builder company to the next level, it might be time to consider scaling and diversifying your portfolio.
With our Franchise Home Builders, Epcon Communities builds over 1,000 homes each year in states across the country. Working alongside a top U.S. home builder can help you eliminate inefficiencies and streamline your labor process so you can build and close more homes per year. Reach out to Epcon Franchising to see what franchising opportunities exist in your market.
This article is published on Builder and Developer.
Labor is just one challenge home builders face. Download the guide "10 Challenges Home Builders Face" to learn more about how to overcome each one.