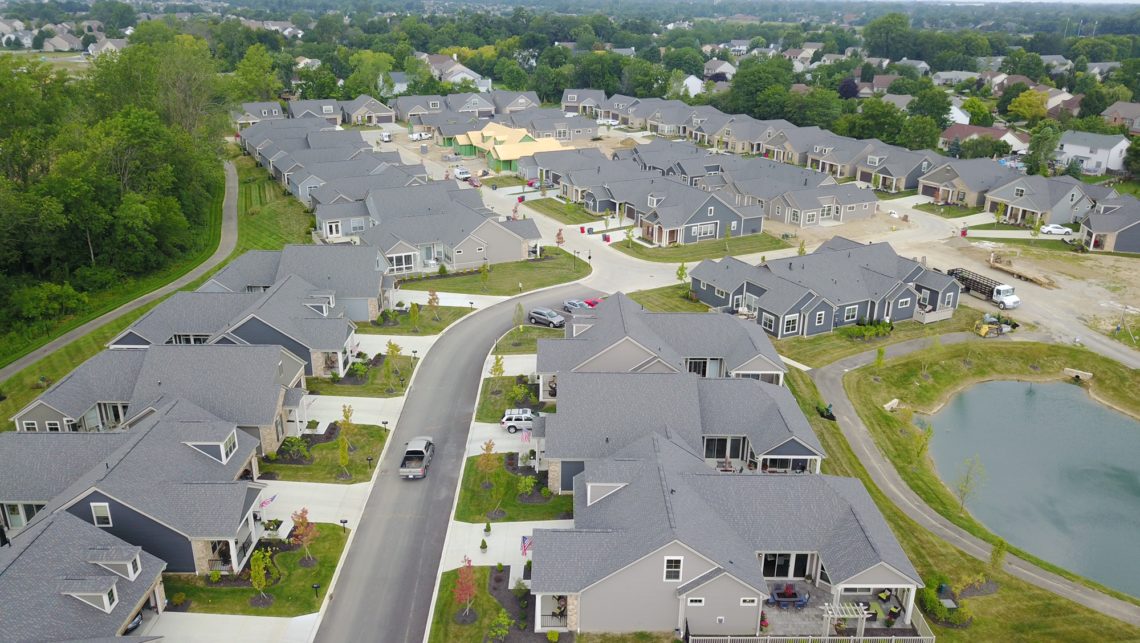 Many smaller volume home builders build a few homes per year on individual lots and often sell those homes through word-of-mouth. These builders may drive by a larger community of homes and wonder how to grow their own business to make that happen. They don't want to sacrifice quality, but also don't want to continue to spend countless hours on design customizations and change orders. They want to do more, but just aren't sure how best to build and sell their homes at scale. If any of this resonates with you, read on to learn the four keys to going from smaller volume to production home building.
1 – Sales
The reality is that a strong sales process is at the core of growing your business and making it more efficient. Going from smaller volume to production home building is no easy task. This is where a sales consultant or knowledgeable mentor can provide great value.
What accomplished production builders know that gives them an advantage over their competition is that the right sales team, properly trained, can be an incredible driving force in their business. Having an experienced sales management team to help you find, recruit and onboard your sales consultants can save months, or even years, of headache.
If you lack production building experience or are unfamiliar with a given market segment, having access to others who have traveled that road before you can make all the difference. You can not only learn from the first-hand experiences of others, but also avoid the mistakes they made along the journey.
In addition to a sales partnership, it can be incredibly beneficial to have access to professionals in a variety of other disciplines when making the leap to production home building.
2 – Financing
Obtaining financing can be difficult for businesses that do not have a proven track record. Working with a seasoned business is attractive to both lenders and investors, who would otherwise be making a riskier investment on a brand-new venture.
Having a strong sales process, one that includes pre-sales, and a team in place makes your business very attractive to banks and investors, as you will have contracts from qualified buyers to back up your projections. The credibility of a proven national builder by your side provides greater potential to a steady stream of financing for your home building projects.
3 – Land
A great location starts with a great piece of land, and a land acquisition specialist can help you secure the best piece of land for production home building. It's important to be selective and not settle for a "B" site. Available and desirable land has been harder to come by since the Great Recession, but "A+" sites are still out there.
Working with a land consultant allows you to get advice on what will work where, who you're competing with and what it should cost based on historical data from markets all over the country. For a lot of smaller builders, it's a path to growing your home building business.
4 – Marketing
You might be the best home builder in the area, but that won't matter much if you can't get potential home buyers in the door, whether in person or virtually. Marketing experts can help you establish and grow your brand presence in your local market and drive leads to your sales office.
Marketing is nuanced, and therefore requires continuous evaluation and refinement. Working alongside someone who understands your brand and product, and can keep their finger on the pulse of the marketplace, goes hand-in-hand with closing home sales.
Finding the Right Mentor
If you're searching for an ideal partner to offer direct guidance for home builders, make sure they align with your business goals and vision. Epcon Franchising works with over 60 home builders across the country, many of whom started out as smaller volume home builders. Epcon Franchise Builders are unique in that they can keep their own brand (and even the custom side of their business) while learning the ropes of production home building.
We work with national trainers and provide direct guidance through our team of experts, who have sold hundreds of Epcon homes over the past 35 years. Epcon Franchise Builders have access to the same business blueprint that our corporate team uses every day and they can tap into the mastermind nationwide network of builders in the same market.
If you're ready to take the next step in your home building business by adding 25+ homes per year to your portfolio, we'd love to hear from you. Contact us to start a conversation.
Sales is just one challenge home builders face. Download the guide "10 Challenges Home Builders Face" to learn more about how to overcome each one.