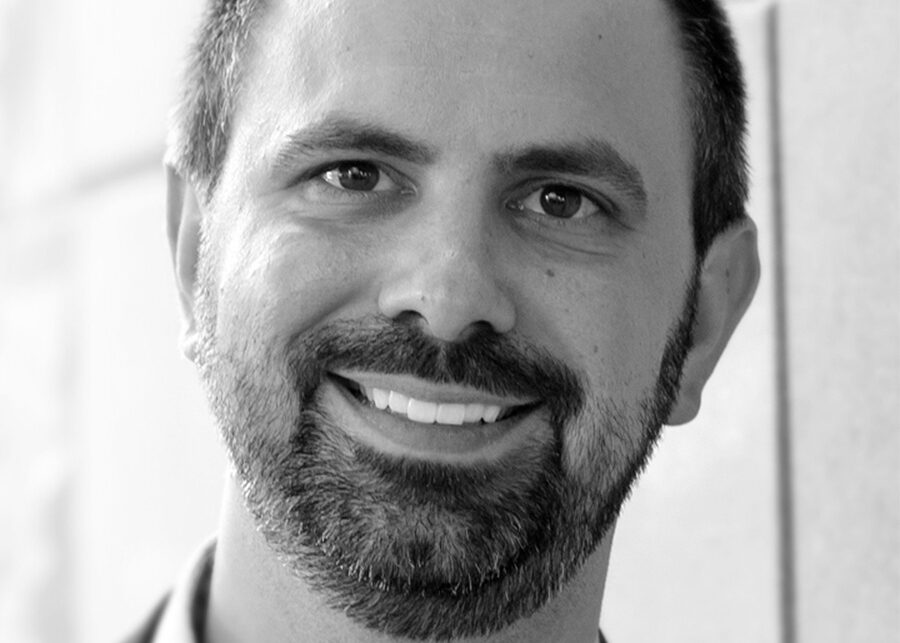 We sat down with Kevin Oakley, managing partner at Do You Convert, to discuss the current headwinds in home building – from market downturns to interest rates.
Rob Krohn, VP of Marketing at Epcon Communities and Epcon Franchising: Kevin, what are the current headwinds that you see impacting home building today?
Kevin Oakley, Managing Partner at Do You Convert: Affordability is massive, and the ability for buyers to be able to envision the home. They're being trained by other companies to expect to be able to envision it. But one of the biggest drawbacks is that even the greatest tools to help you visualize and experience a home are locked on an iPhone-sized screen, which makes it really, really hard.
We talk about wanting to have more transparency and visibility in this industry, but then we know that the vast majority, sometimes as much as 80 percent of traffic, is coming from a mobile device.
Even with the higher emotional interest in our products, that imaginary line keeps getting higher when affordability also keeps getting to be a bigger challenge.
Rob: Another question. Is this a market downturn or a return to normal?
Kevin: Right now, it is still a return to normal. The downturn has to come. When I say it has to come, it's because if people can't afford shelter over their heads, we're in big trouble as a country overall. Affordability has to improve. It's either going to come through innovation, how we build and what we build, or it's going to have to come from a market downturn.
I know 2008 and 2009 were not fun times for owners of building companies, but let me remind you that many home builders that did survive ended up buying land at lower costs that set the stage for 2008 all the way up until 2015.
It is healthy and a necessary part of the cycles. Just be one of the smarter people who identifies the cycles and takes advantage of it, which I know is easier said than done, but we have to have a downturn.
Right now, it is a normalization. We still have a lot of leads. We have people who are looking for homes. Homes are in demand, but we need a downturn. Hopefully, it's just a steep, sharp, short downturn, and not prolonged, but we've got to reset stuff if we're going to be healthier as an industry long term.
Rob: You talk about cycles and downturns. Are we headed to a recession?
Kevin: I've spent a lot of time since the pandemic looking at macroeconomic stuff. I've gotten to know Ali Wolf really well and Robert Dietz from NAHB. We converse and communicate digitally back and forth. To answer your question, I think so. It's necessary. The only way that we're going to reduce inflation and get it to where it needs to be is through a recession.
Rob: What about interest rates, where do you think they're headed?
Kevin: In the short term, they've got to go higher, outside of something really large happening in the world. We don't have an ability to meet demand on too many things. We still go to the store and there's no mac and cheese for three days, or you go to a restaurant and there's not enough people to work there. It's not sustainable.
Rob: Last question, what tools or resources are you using right now to stay informed on what's happening in the world and in the home building industry?
Kevin: I think there are a few things that I focus on more broadly that really help me:
I teach algorithms what I am looking for.
I am thinking about how I am training the algorithm of each network I am a part of. For instance, I see zero – absolute zero – political content of any kind on any network I'm a part of. Are politics important? Probably, but that's not helpful to my purpose of trying to be the best at my craft. On some networks I choose for it specifically not to be about my work. For instance, I've trained Instagram to only show me reel content about golden retrievers. I go there when I need a break from the day, but I find it easy to watch 2 or 3 funny videos and escape because it doesn't keep trying to suggest other items to pull me down the rabbit hole. The two most valuable networks for learning and connecting for work are without a doubt LinkedIn and Twitter.
I actively control and build my filters.
No one is suffering from a lack of information. Instead, we suffer from what Howard Lindzon calls "filter failur." If you don't have good filters for information you consume to pass through you can quickly become overwhelmed, confused, or worse. Good filters both prevent unhelpful information from getting to you, but they also help you organize the information into usable stockpiles of insight. I probably could write a short book about just this topic – because it isn't as easy as it sounds. Start by being fully aware and intentional on this front and it will get easier though.
I spend time reading comments.
Most people don't write comments on posts or articles. Even less write something insightful in the comments. If I notice someone IS contributing and thoughtful they get added to my radar. I don't let them pass through the filters just yet, but I become more aware and over time I may give them more and more attention. I've met so many incredible people this way over the years. Pro Tip: if you want to get someone else's attention… leave insightful and helpful comments on their content over several months and they'll most likely pay attention too.
To hear more from Kevin Oakley, check out Epcon Experts Podcast With Kevin Oakley of Do You Convert.