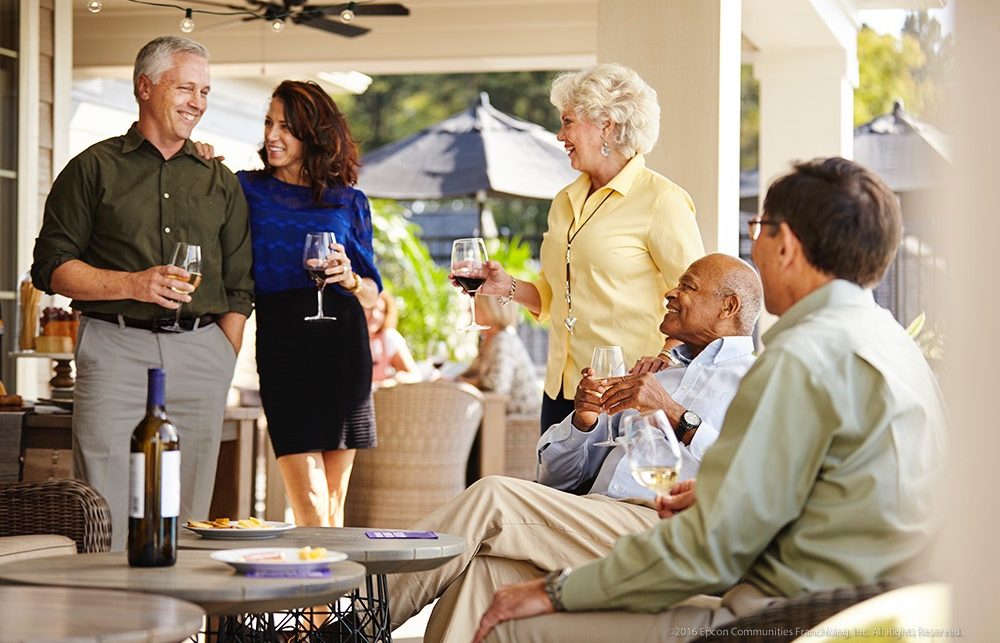 Epcon customers appreciate how the homebuilding franchise's offerings facilitate a comfort-rich living experience.
Epcon Franchising has 30+ years of experience in the homebuilding industry and 20+ years as a franchisor. Over the years, internal market research has shown that if there's one thing that Epcon customers like, it's a focus on a comfort-rich living experience.
Epcon Franchise Builders build ranch-style homes that are low maintenance and easy to care for so buyers have time for socializing and other activities that they want to do, rather than checking off chores that they have to do. For Franchise Builders, this means their homes are ones that customers want to buy.
Epcon homes are an especially lucrative proposition for Franchise Builders because the homes have great appeal to those aged 55+, a coveted demographic in the homebuilding industry. According to a Metrostudy report, people aged 55+ are the majority of new home buyers. What's more, their numbers are steadily increasing and creating a huge demand, a "silver tsunami," for Epcon-style homes.
Communities central to Epcon's lifestyle focus
By developing entire communities with an emphasis on easy living, Epcon Franchise Builders are essentially selling a lifestyle, something more than just four walls. Homeowners are part of robust communities that often have modern amenities, such as fitness facilities and walking trails.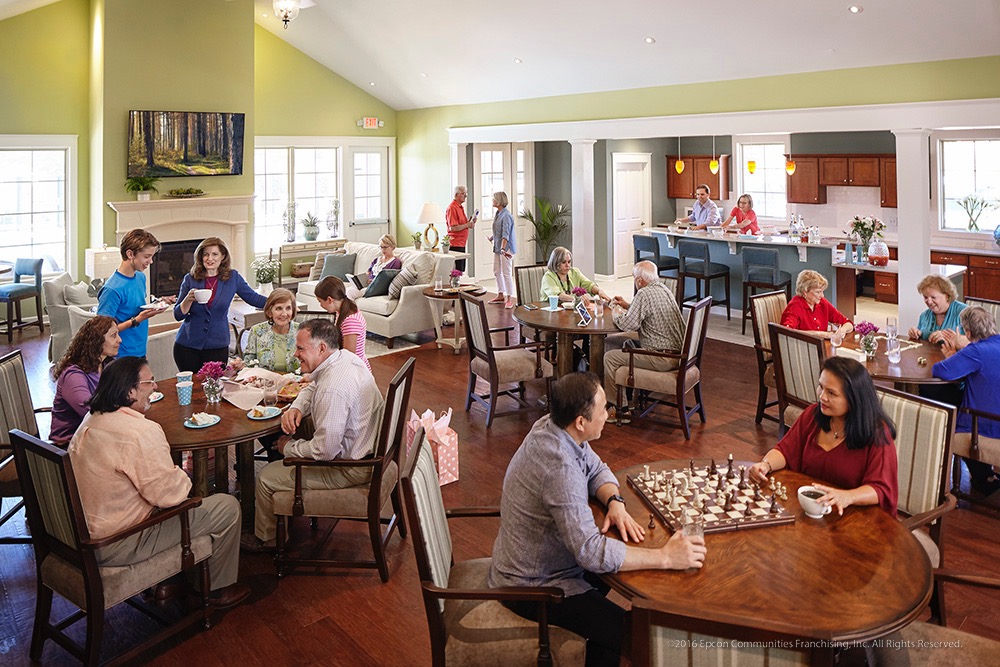 Epcon invests heavily in market research and is constantly tailoring its popular house floor plans and community layout accordingly. Recently, Epcon unveiled larger clubhouses that spread out over a 2,700-3,700 sq. ft. footprint. These clubhouses serve as a magnet for the community to gather together hosting family gatherings, book clubs, dinners and the like. Epcon's new clubhouses include a pool, a fitness room and a kitchen.
Epcon communities often have extensive walking trails and a few even offer discounted memberships to golf courses nearby. In addition, the well-equipped fitness facilities encourage members to focus on their physical well-being.
Epcon homes offer room for entertaining
Even within a home, Epcon's popular floor plans feature open layouts that offer plenty of room for entertaining. The homes are built around a central private courtyard, a great space for outdoor parties.
In 2016, Epcon went one step further and launched the American Porch Collection, a one-story home that also has a porch in the front to encourage socialization with neighbors. The American Porch Collection expands the suite of offerings for Franchise Builders to choose from.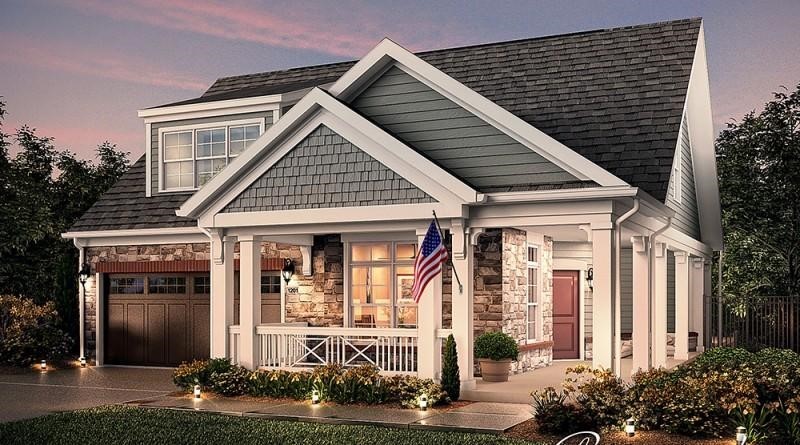 While the lifestyle focus is a relevant consideration for the valuable 55+ demographic, an investment for the long term is equally important. Epcon one-story homes have accessible features throughout, a factor that may comes into play as homeowners age and want to do so in place.
The popularity of Epcon homes is an asset for Franchise Builders
Epcon's delivery of an attractive lifestyle — with a home and community that cater to it — makes the houses an easy sell. Sticking to Epcon's proven floor plans also makes the model a winner in the production building business; the homes are easy to build, all Franchise Builders have to do is follow the recipe. Epcon's marketing and sales support systems also fine-tune the entire building, production and sales process for maximum efficiency. For Franchise Builders, this translates to faster sales for a quicker turnaround on investment.
Become an Epcon Franchise Builder
For in-depth details about the Epcon homebuilding franchise opportunity, download our free franchise report.