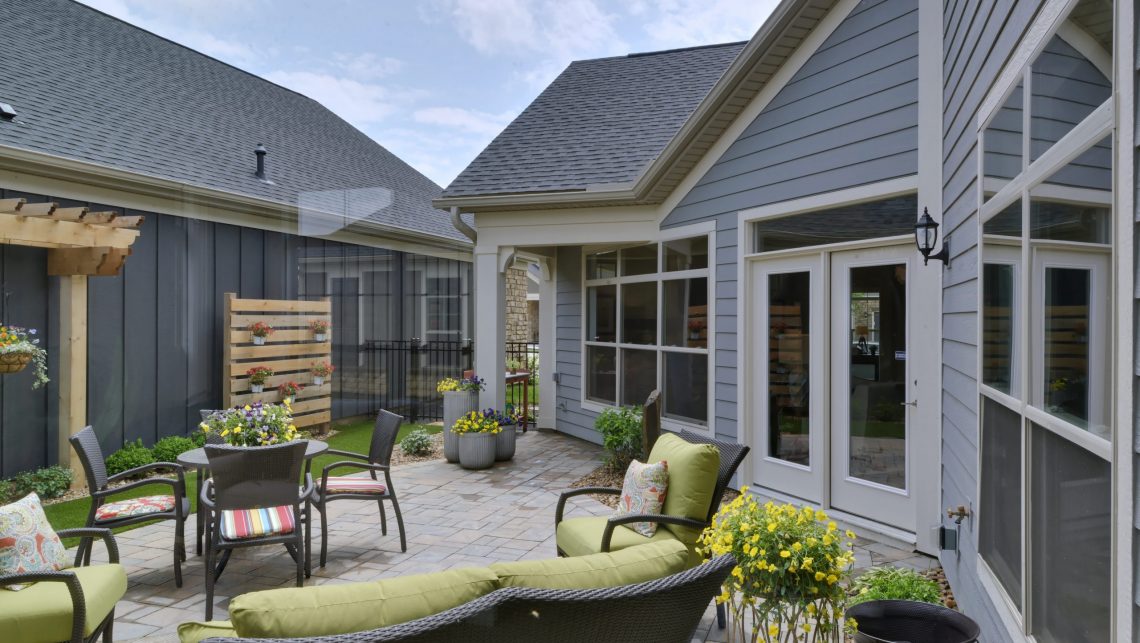 How smaller builders are turning the tables on the nationals
By Paul Hanson, President of Epcon Franchising
Published: September 2019
As the housing market continues to see robust growth, national builders are expanding. According to the National Association of Home Builders, the top 10 publicly-traded builders accounted for nearly 30 percent of the nation's housing starts in 2016. To do that, they have been taking a closer look at smaller markets close to major MSAs. In fact, when the National Association of Realtors identified its top
10 housing markets for 2018, the list included Tulsa, Oklahoma, and Lakeland and Deltona, Florida – hardly hot spots in which a local builder would expect to deal with a publicly traded, well-funded competitor.
National builders have name recognition, deep pockets and finely-tuned production processes that allow them to build and sell homes quickly, making it difficult for small, regional builders to compete. Despite those advantages, local builders can still find innovative ways to beat the nationals at their own game.
Differentiate yourself on specialty, not price
It's tempting to cut prices or take shortcuts on quality when a national builder enters your market. Competing on price, though, is rarely the answer, especially when you are up against builders that measure their volume levels in multiples of thousands and, therefore, receive significant discounts on materials and labor. Instead, focus on specializing in areas that are outside the larger builders' areas of expertise, such as 55+ housing.
Baby Boomers are the largest and most underserved segment of buyers, and approximately 32 million of them plan to move, according to Metrostudy. Despite that, few of the national builders have land positions, product portfolios, and sales processes that appeal to them, as they are instead focused on the preferences of their core buyers – individuals looking for entry-level or move-up products. 55+ buyers, on the other hand, have different needs and preferences. Most prefer one-level living, often need no more than two bedrooms, and seek out locations with clubhouse and pool amenities that provide them access to a close-knit community of neighbors in similar stages of life. Simply put, the typical 100+ lot, amenity-less subdivision of a nation- al builder featuring a product lineup heavy in two-story, four-bedroom plans does not appeal to the average 55+ buyer.
Where is your "blue ocean" niche?
Streamline your process
Custom builders are proud of the fact that each house they build is truly unique. However, that uniqueness also poses major challenges. Since you start from scratch on every house you build, it's challenging to reduce cycle times, predict accurate costs, and project reliable profit margins. As if that was not difficult enough, every customer meeting likely leads to yet another change order that can sap profits from the bottom line.
National builders know and rely on the benefits that come from standardized floor plans and the purchasing power found in repetition and, therefore, invest heavily in consistent building methods and value-engineered products. Standardized plans make it easier for superintendents to manage jobs and reduce cycle times. Further, trade partners are able to get on and off a "standardized" job much faster than a custom job and, consequently, provide much more competitive pricing on them than custom builders typically see.
A homebuilding franchise can give you access to market-tested standardized floor plans, marketing collateral and reliable purchasing tools that can level the playing field against your national builder competitors. Many of these tools, such as life-like virtual renderings and 3D virtual product tours, are prohibitively expensive for individual builders to create and maintain as popular products evolve.
Every organization can improve. Analyze your process and identify the opportunities for greater efficiency.
Increase your sales staff
Establishing an in-house sales team restricted to selling your product alone will also increase your competitiveness against national builders, and they have used this exact strategy for decades. While it is still vitally important to utilize the buyer pool and expertise of your local real estate broker community, it is short-sighted to rely on their efforts alone. A dedicated, on-site sales team is still the most effective way to generate traffic and build contract volume in your project. As with any team of employees, proper sales management and continuous development training is the ultimate key to improvement in this area.
While it is clear that national builders enter new markets with significant systems and processes, it is possible for local builders to find competitive strategies. Resist the temptation to compete on price or lower specifications. Instead, find your niche and develop and refine your own set of processes (and then have the discipline to stick with them), all with the goal of arming an in-house sales team with your unique value proposition. Take the next national's entry into your market as an opportunity to elevate your business to the next level.
Article originally posted on Builder and Developer's Website