People near or within retirement age are the majority of Epcon's customers, and the wave of retiring 55+ buyers creates a huge need for our housing
The majority of Epcon's customers are people near retirement age looking for beautiful, well-designed, maintenance-free homes and a tight-knit community — a place where they can enjoy life without the typical hassles of home ownership.
We have become one of the largest builders in America by building homes that appeal to this fast-growing demographic. There are 76 million Baby Boomers, according to the U.S. Census Bureau, and they are swelling the ranks of buyers for Epcon homes.
"We are at a point in time — and it will continue for at least 20 years — where we have this mass of Baby Boomers who will be a larger and larger segment of our buyers," says Epcon co-founder Ed Bacome.

The total population of 55+ Americans is projected to hit 100 million by 2020, according to the U.S. Census Bureau. The Harvard University Joint Center for Housing Studies projects that by 2030, there will be about 132 million Americans 50 or older.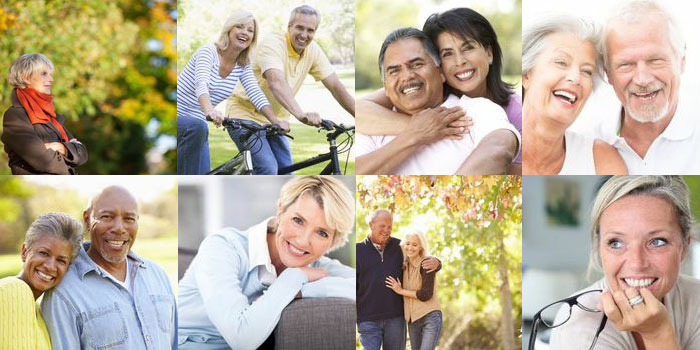 The Demand Institute, which tracks consumer trends, recently studied Baby Boomer real estate plans and found that 37 percent of boomers plan to buy a new home. More than half of those buyers plan to downsize. On average, Demand Institute reports, these are affluent buyers — with twice the average net worth of boomers overall — who currently live in larger homes and want something that will be easier to maintain as they age.
"They no longer want to be married to their lawn mower, or have to worry about painting their house or cleaning out gutters," Epcon Communities co-founder Ed Bacome says. "They want to enjoy life, and they are scaling down in size, but not in quality or amenities."
What motivates them as they choose a specific home?
A recent study of 6,000 targeted customers revealed what features they want in a home. We created a list of the most-requested features and asked several architects from around the country to participate in a design challenge and create floor plans capable of delivering on these desires even in modest square footage. The result? Homes that live much larger than their square footage.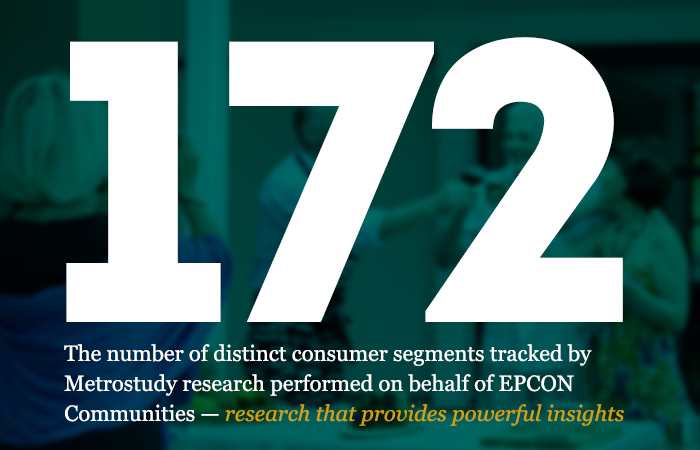 What motivates home buyers as they choose a neighborhood?
Most retiring buyers want to stay near their existing homes with quick access to grocery stores and restaurants. John Burns Real Estate Consulting recently surveyed 55+ home buyers and found that about half of them are specifically looking for 55+ age-restricted or age-targeted communities. That's because they would like to be surrounded by neighbors who, like them, are freer to socialize. That's one of the reasons every Epcon community includes a gathering place for neighbors, such as a clubhouse, pavilion or swimming pool, where residents can mingle and build friendships.
"The people are friends. They move in and they take care of each other and they support each other. The sense of community that we are able to build is tremendous. I just love going into the community," says Lyle Wiley, who is developing multiple Epcon Communities in North Carolina. "When I get back it takes me about two days to catch up with all the homeowners. I can't get anything done because we are catching up!"
Because homeowners enjoy being part of Epcon Communities, many buyers will look for one when they move to a new area. Our consumer website (EpconCommunities.com) makes it easy for them to find communities, and that's another big advantage for our Franchise Builders. Buyers who are planning to move from their current location to be near their kids and/or grandchildren can use our website to find Epcon Communities that are near their family. Buyers who are already familiar with the Epcon lifestyle and product often seek us out.
Epcon homes have broad appeal
The majority of our customers are in their 50s or older — but our outstanding designs and ease of ownership attract other buyers, too.
In neighborhoods that are not age-restricted, Epcon homes attract dual-income partners without children, single parents, singles, divorced people, military families or those with spouses that travel extensively — they want the amenities of a luxury home without the need for unnecessary rooms. They also appreciate that exterior maintenance typically is taken care of, which allows them to live a "lock and leave" lifestyle and travel away from their secure neighborhood without the worry of returning to an overgrown yard.
Learn more about Epcon
Fill out the form on this page to receive a free Epcon Franchising Information report and start a conversation, or click the "Next" button below to continue exploring the site.