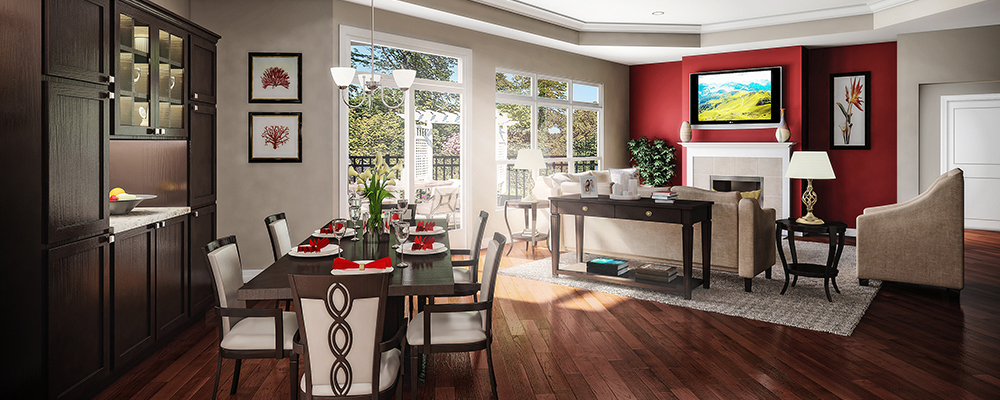 By Kari Ruel, Wake Living Magazine
Some industries, like high-tech companies, advance quicker than others. But, for sectors like real estate and building, they are historically slow to change their way of doing business. Realtors put in long hours in the evenings and weekends showing potential buyers many properties in person. Now, with social distancing and stay-at-home practices in place for many, technology is rapidly changing how the real estate industry does business.
Rob Krohn, vice president of marketing at Epcon Communities, agrees. "Whether you're sharing images of a physical home or creating digital representations, the key is to make sure the space is not cluttered and shows all areas of the home," he said. "These types of virtual resources continue to be an essential part of every property listing."
Krohn has worked in high-tech companies in the past, so he was excited to see Epcon had already been investing in digital assets when he joined the home-building company in 2013. "Using video tours and highly detailed digital images, buyers can interact and engage with our properties from the comfort of their own home without having to go see a model first. After seeing the online videos, they can come and confirm the property meets their needs in person."
Krohn spoke at the National Association of Real Estate Editors in 2017 about the evolving technology for home builders, and there was skepticism. Some writers asked him if he thought buyers were going to buy a home sight unseen remotely, to which he responded, "Absolutely…because it was already happening. If you look at people from New York, for instance, they can't fly to North Carolina every time they want to look at a new home. People were already requesting to explore home space online. In 2018, several real estate editors were still questioning the validity of technology in the home-selling process. The current environment has brought all these forward-looking, futuristic things to the forefront, and these editors say, 'Now we understand.' Many builders were dead in the water if they didn't have this technology for the last few months.
"Epcon Communities has had digital assets that go back to 2008 and were very well done, but were much more expensive to produce. As technology has progressed, prices have come down, and the quality and capabilities have gone up. Historically the home building industry has been slow to adopt new technologies. Home builders build homes, and they are not always at the forefront of emerging technologies, but Epcon's commitment has been consistent."
Now Epcon Communities is doing virtual tours and interviews at some of their properties to replace open houses. "All of these new ways of doing business are going to be integral to the selling process going forward, not just a small part of the selling process," said Krohn. "The entire selling strategy will evolve over the next five years for real estate and the building industry."
Read the full article published in Wake Living Magazine.