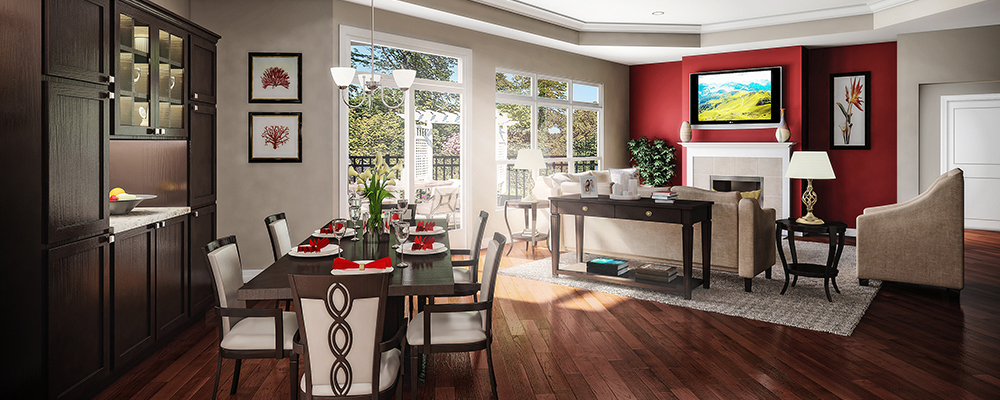 This is the fourth article in a four-part series on how real estate investors can leverage their commercial development experience in growing sectors like 55+ housing. To read part three in the series, click this link Room for Growth in 55+ Housing Industry.
55+ Housing Requires a Few Key Specifications
It's no secret that the 55+ housing industry is beginning to take off, and some hotel and multifamily housing developers are using their development experience to invest in this booming market. Whether developers are stepping away from hotels and apartments as their growth slows or simply looking to diversify their portfolio, 55+ housing is set to continue its rapid growth as Baby Boomers start to retire and downsize.
With an understanding of land acquisition and development, experienced hotel and multifamily housing developers already have most of the skills required to build successful 55+ detached condominium communities.
1. Smaller Homes are the Key to Success
In the last few years, we've seen an explosion in the popularity of smaller homes—look at the "tiny house" trend, for example—while fewer people are interested in the McMansions popular before the housing market collapse. There is renewed interest from home buyers in smaller, ranch-style homes .
While the 55+ demographic typically wants smaller, single-story homes, it is critical for the floor plans to emphasize functionality and offer a feeling of airiness inside. Successful 55+ home builders and franchises have used market research to create floor plans that meet this group's wants and needs. Since lifestyle and entertaining is a focus, open concept living areas and outdoor patios are popular. A survey of the 55+ age group found that buyers are looking for high ceilings, natural light and sufficient storage space. "Flex" rooms are also a plus because they allow homeowners to customize their space to accommodate guests, a home office or whatever else they need.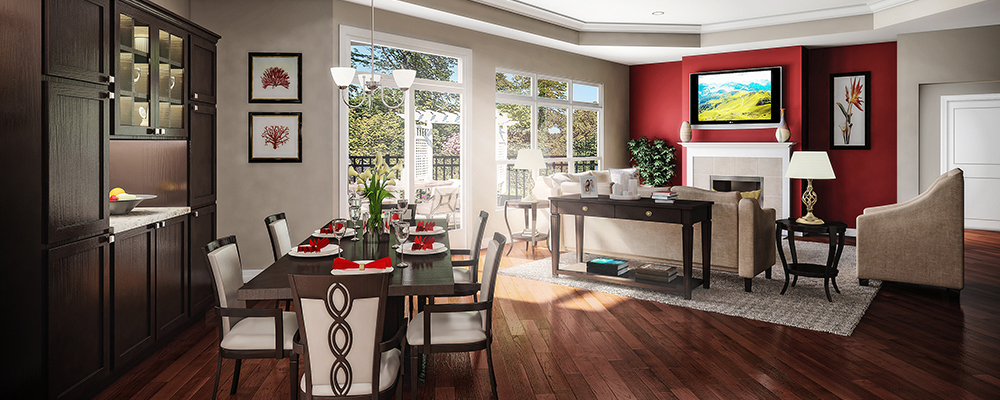 Successful 55+ communities have open floor plans and a feeling of airiness inside.
2. Amenities Are Essential
The 55+ demographic is all about lifestyle: entertaining, spending time with friends and other fun activities while spending less time on housekeeping and home maintenance (sounds like everyone's dream, right?). This means that in addition to well thought-out, single-story floor plans, amenities that allow for socialization and fitness are key. Developers targeting these buyers should consider providing community features like walking trails and a clubhouse.The clubhouse should have a pool, fitness facilities and plenty of room to host social events.
More than just a smaller, low-maintenance home, 55+ buyers are looking for feeling of community. Hanley Wood found that first impressions when entering a neighborhood and amenities were both crucial in home buyers' decision to purchase.
3. Not all Boomers Want to Head South
With the right floor plans and amenities, 55+ communities are popping up in all parts of the country. In fact, most Baby Boomers would actually prefer to stay near their friends and neighbors instead of moving to a new city or region of the country, such as the south, according to a recent report by the AARP. Some mayors are actively targeting this kind of development to encourage their residents to stay in town as they retire.
Instead of being limited by the location of their home, the main location concern for 55+ developments is access to amenities. Baby Boomers want to be near shopping, restaurants, medical services and grocery stores, not in remote areas.
Real estate developers can apply their knowledge and experience to 55+ housing, and with the right franchise business model, they can have access to the right resources and feel supported. Franchises also provide insight into the 55+ demographic, with community amenities and floor plans that are designed to fit what Baby Boomers really want.
Interested in Learning More?
For more information on how hotel and multifamily housing experience can apply to 55+ detached condominium communities, click this link Room for Growth in 55+ Housing Industry to read the previous posts in our series.
You can also download our free e book on leveraging hotel and multifamily housing development experience in the growing 55+ housing sector by clicking the button below.