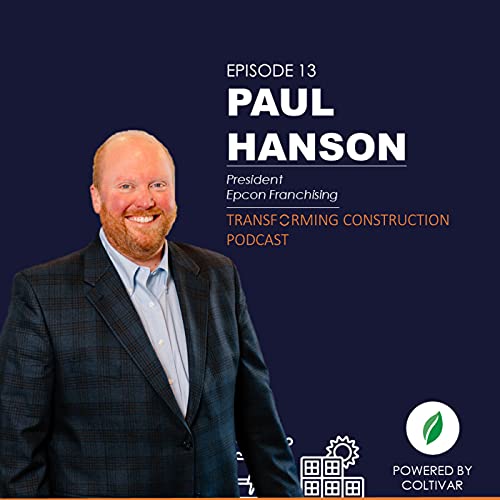 It is estimated that 42 percent or 32 million Baby Boomers are planning to move and 38 percent of them are considering brand new homes when they do so [Zillow Group, Inc].
This demand for new homes among 55 years and older individuals, will likely lead to new opportunities in the home building space. Organizations that can capitalize on these shifting demographics and consumer buying behavior by matching their business model to serve them have tremendous upside.
On this week's episode, Steve had an opportunity to speak with Paul Hanson, President of Epcon Franchising — a company that is carving out a niche in this underserved market and helping builders to own franchises that are customer-centric, scalable, and profitable.
Paul has been involved in the building industry since 2003, serving in various strategic roles involving construction and operations. Prior to joining Epcon, he served as Group Vice President for Arthur Rutenberg Homes where he led an expansion and development effort that covered a six-state Midwestern market. Prior to that, he was with NVR for over ten years in leadership roles in both Ohio and Florida. Paul is a graduate of Grove City College in Pennsylvania and earned his MBA from the University of Florida in 2009.  So without further delay, let's jump into today's episode with Paul.