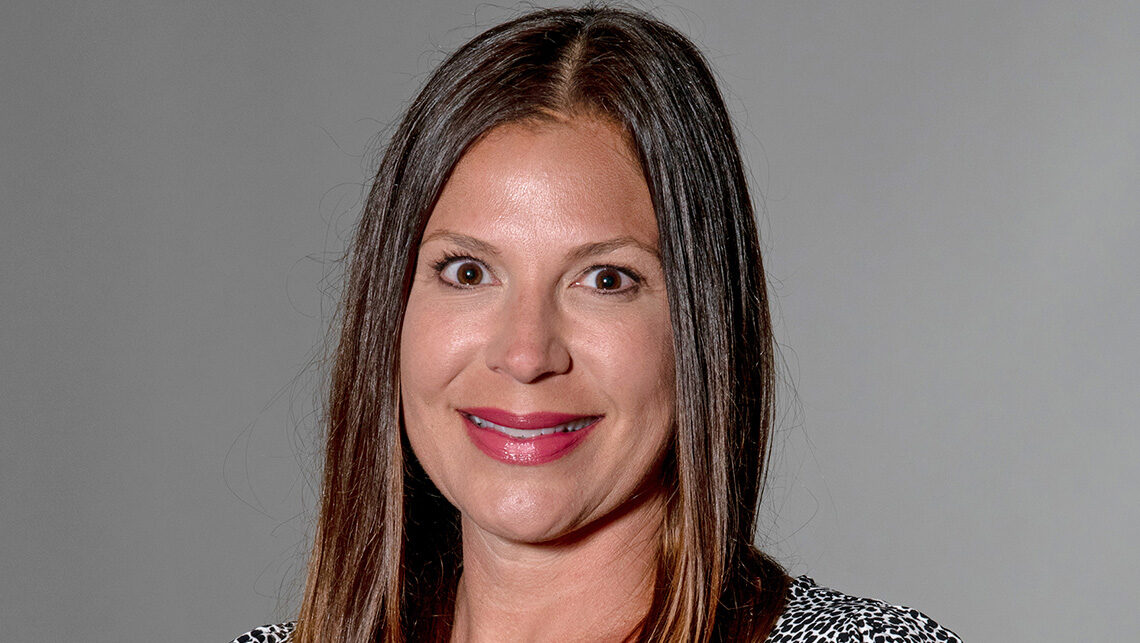 Meet Allison, an Epcon Franchise Builder in Cleveland, Ohio.
She grew up on construction sites, as her parents founded Twentieth Century Construction in 1981. The company is still a family business, now run by Allison and her brothers-in-law, building new homes for families their parents built homes for 40 years ago who are now looking for everything on one floor.
Host: Hi Allison, thanks for being here. I want to talk with you a little bit about your history. How did you get into homebuilding and the construction industry?
Allison Moore: I grew up in construction. My parents founded 20th Century in 1981. I grew up on job sites. I always loved it. Even today, walking into a new construction site, the smell of it is something that I've always really loved. My path took me from construction to corporate America. Then I came back, because I love it so much.
Host: How did you get involved with Epcon Franchising?
Allison: It was actually a turn of events. People we built homes for 30 years ago were coming to us saying, "We love the quality of our home. We don't want to settle, but we don't need five bedrooms anymore. We would like everything on one floor."
As we were doing our due diligence, we thought should we go ahead and do this on our own and work with an architect? We came across Epcon. What we liked is that everything's tried and true. For 35 years, Epcon has been able to perfect their floorplans and options. It's what these empty nesters are looking for. For us, it made a lot of sense.
Host: How has your experience with Epcon Franchising been thus far? What's that experience been like for you?
Allison: Our experience has been wonderful. All of the marketing, the floorplans, the Matterports, the video tours, those have been essential, especially because we don't have a model up yet.
Even just being in close proximity to Columbus, we've been able to send prospects down. Everyone here has been so wonderful. My two brothers‑in‑law, who are also part of the company, work with Steve on the development piece of it. Everyone is so helpful.
Host: Currently, how many communities are you building, and how many homes?
Allison: In the first community that we're building, we're just about to break ground on our model. There will be 56 new units. We're putting in a clubhouse with an outdoor pool and a fitness center as well. The response has been incredible. Our first project is in our hometown, where we were born and raised. Which is very unique, because there's not a lot of property.
There's been a lot of excitement. It's been going well. Our second project, which is going to be in Geauga Lake, they're going to end up running concurrently, almost, because of the approval process and what have you. That will be around 70 units as well.
Host: What has been the biggest challenge that you've faced thus far in the current projects that you're working on?
Allison: The biggest challenge we've faced so far is the approval process. It's been so helpful having the expertise of Epcon. All the little delays and things that we haven't dealt with previously, we are dealing with now. They're able to help us work through that. That's been very helpful.
Another challenge would be that we don't have a model home up yet. Thankfully, because of our reputation, we've been able to start pre‑selling homes.
Host: I want to talk to you a little bit about the shift from production, to custom, back to production building. Can you talk a little bit about your experience as a builder over the span of your career? What some of those differences are between building a custom product versus the production side that an Epcon project entails.
Allison: When my parents ‑‑ I was too young, but I was on the construction sites ‑‑ when they used to build many homes a year, because there was no Internet, it was a lot easier to be a production builder. When you move towards custom, you have a lot of people that…they want to price things up seven different ways. They want to move walls and what have you.
It's been interesting to go back to the other side of it. Although it's been a little bit challenging as well, because we are used to saying, "Yes, we can move this wall." Everyone's been blown away by the floorplans. I think that speaks volumes. They've been OK with keeping things as they are.
Host: Can you talk a little bit about the buyers in your market? You said they were looking for the type of product that Epcon offers.
Allison: The buyers in our market are looking for functional living space. It's funny. They come in, and they say, "Oh, wow. This seems really small." When I ask them further, "Well, what rooms do you use in your house?" They think about it. They say, "Well, that's probably the square footage that I use."
My conversation back to them is, "Well, this is all going to be functional for you. It's going to be open." They all want nice, open kitchens. It's functional. A lot of people have colonials. They want to be on the first floor as well.
Host: What advice would you give to a Franchise Builder that's just starting out? What are some of the learnings that you've had during your time with Epcon that you would impart upon a new builder coming in?
Allison: Advice I would give to a new franchisee coming in, first of all, is just do it. It just makes sense in terms of all the assets that are available to you. The second thing is, definitely lean into the help. At first, it could be, "I don't want to annoy them or irritate them." That's what they're there for. It's a good way to go.
Host: The last question I want to ask you is what are you most looking forward to on the horizon, as it relates to the project that you're working on or a future project to come?
Allison: What I'm most looking forward to is that this product is so unique in our area. People are really, really excited about it. The people that we've been working with are so lovely. That makes you feel so positive and confident that this is a good thing.
It's for posterity. If someone's buying into this community, they know there's never going to be another community like it.
That, to me, is what gives me the chills and makes my heart warm.
To hear more about Allison Moore's story, watch Construction Through the Centuries.