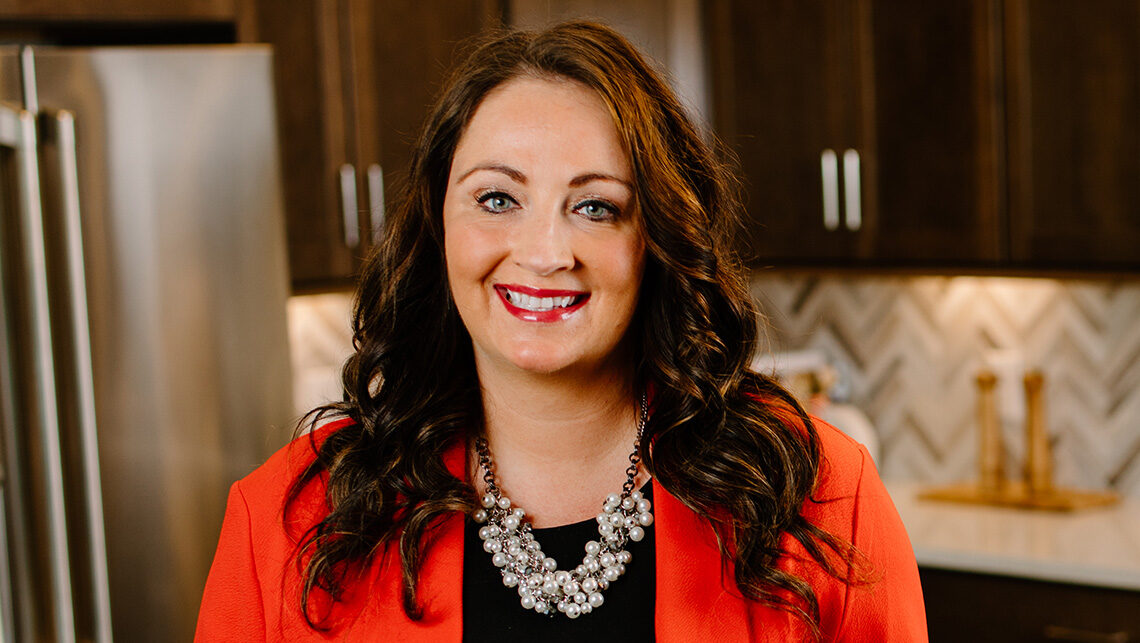 We sat down with Jennifer Dimel, business development specialist at Epcon Franchising, to discuss strategies for scaling and diversifying a home building business and timing industry cycles.
From your perspective, what are the most important traits that are necessary for an Epcon Franchise Builder?
Jennifer Dimel, Business Development Specialist at Epcon Franchising: Many people would think money or experience, and those things are important when you're starting a business, but I actually look for character qualities like humility and resilience because this is an amazing business, but it's also a tough business.
People who are very resilient and have that level of humility where they can take a hit and then learn from it and get up and rocket to the next level, do so well, and we have great examples of that in our history.
How do you work with Franchise Builders around the country? How do you help them in the areas where they need it the most?
Jennifer: Often our builders will call me when they're stuck or maybe have hit a brick wall, and they want to work through how to take their home building business to the next level.
When a builder is ready to scale or diversify their business, what stands out to you? What indicates that they're ready for that next step?
Jennifer: One of the major things that I notice is people have a burning desire to grow no matter how big they are at that point.
I work with builders anywhere from newer to the industry, all the way up to have been in this industry for 20+ years and they're at 300+ houses already that they're building in a year. That common thread is no matter where they are, that they are looking to grow, they have a desire to do something more than what they're already doing.
That might be a succession plan. They have kids they're bringing into the business, or even employees that are in their business that they want to raise up, or it can come just from that inner need that we all have to continue to grow as a person and be challenged.
How do you advise builders about timing the industry cycles?
Jennifer: Everybody wants a magic bullet when it comes to timing on any investment or business opportunities. Home building is like many industries in that it's cyclical, but there's never a bad time to get into home building because the opportunities that arise in a down part of a cycle are very beneficial to start‑up businesses.
The opportunities that are present in an up part of a cycle are also very advantageous. What I advise builders to do in that space, is to be patient and make their decisions knowledge‑driven.
For example, when they're looking for their first project site, they would be able to evaluate that based on knowledge, based on data of what's going to make that site work, and to make that decision deliberately.
Rather than getting impatient, getting scared, making a snap judgment because they wish they had it a month ago or whatever that may be. As long as the time is taken for the right deal in the right location to be put in place, then they are going to really reap the benefits of that.
What are some typical strategies for scaling up a home building business?
Jennifer: There are a lot of ways that I'm seeing builders do that today. Like when we've been out at the International Builders' Show and meeting with different builders and the builders that come to us to look at our builder program.
Some of the common threads of what people are looking at today, especially some of the builders that have been in business for a little while, are production building. If they're a custom home builder, they may be looking at going to semi‑custom or going to a full production model, but doing it in a way that maintains the quality, character and personality of their company.
Most builders I have talked to want to maintain control of their own business, and so they're looking for opportunities to scale smarter in that space while still having it be their product and their name in that community.
What about diversifying a home building business and getting into a new product line?
Jennifer: New product lines are tricky because it's something you've never built before. Even if you've seen someone else build it, there's still a learning curve there and that can be a very costly learning curve.
Those kinds of things take time and money. What I typically recommend to builders when they're looking at diversifying, is to get a good consultant. Work with one of the building industry consultants who is very reputable.
Work with a company like Epcon Communities that already has a product set that they can dive right into, but to not reinvent the wheel, not be that lone ranger even if you've been the driver of your own ideas in the past.
That's one of the key principles of scaling up in any profession, is taking the knowledge of people who have been there and done that before in other segments so you can add that knowledge quickly and easily to your business, and also hiring people that are smarter than you in certain areas so that you can, again, level up yourself.
How do you see top builders around the country approaching their business planning and their goals?
Jennifer: I've seen a common thread that the top builders are very goal-driven. They have a vision in their mind of where they're headed. I think we've all been guilty at times of letting that go and just floating along with the current that we're riding on.
Long‑term growth in a business doesn't happen without that vision of where the company is going. Even if that plan is to be better at exactly what it is we do right now, or maybe that plan is to double or triple in size in the next five years.
That takes the owner themselves sitting down and getting real with themselves about "What do I want, not only in terms of revenue but what does my lifestyle look like when I've accomplished that goal? What does my team look like? What is the value of my business at that point?"
When top builders have concerns, how do they overcome those and just focus on growth?
Jennifer: Overcoming obstacles for top builders tends to fall in that range of taking a breath, taking a beat and looking at what options are out there and then masterminding whether it be with their own teams or with other builders.
The National Association of Home Builders (NAHB) has Builder 20 clubs, which is an amazing resource for that. We have our own version called Epcon Summit, where our top builders get together and share their best practices from markets across the country.
I never see builders so excited than when they're in that environment, talking to their peers who are dealing with the same concerns that they are and hearing how other people are handling them.
"It's lonely at the top" is the phrase that we all know, and having those peers to collaborate with and be real with seems to make a huge difference.
How are Epcon Builders masterminding their growth plans?
Jennifer: Masterminding comes first from those initial goals that are set about the image of what the company is going to look like when those goals are reached. Who are the people? What is the lifestyle for that builder?
Masterminding it from that point is a combination of getting with the team and getting their insights and planning strategically together and setting up key metrics to track that progress along the way. It's also a matter of personal study, and I know a lot of our top builders have worked with personal development coaches.
Our avid readers, there's always a book or two that they're passing around. Then, also again amongst each other, having those discussions to mastermind a particular issue that they're dealing with.
For example, recently our builders were talking about working with realtors, and one of the challenges in our business has been material prices changing and labor prices changing, and everything being so volatile that tracking margins and keeping all of that in line is something that they're all very focused on.
Working with realtors, that was an area where they found that actually, they could look at adjusting the percentages they paid in the way that they worked with them so that it was fair to the realtors and the value they were providing in the equation, but then also giving the builder a little more credit for what they were doing and taking on.
Those adjustments and being able to dialogue that, is something that helped to give them all confidence of, "Yes, this is working. There are people in our group that are doing this. We're not just going to be testing this out of nowhere, but we have some backing and some rationale behind it."
Can you give an example of a builder who has embraced a growth mindset and scaled up with Epcon?
Jennifer: I always like to share the example of Pat McKee with McKee Homes because he came to us around 2007 never having built a house, and he's scheduled to close 400 houses this year. About 20 percent of his product is Epcon.
He's done some amazing things. They have a wonderful team there in Raleigh and they do a lot of support in the community for Alzheimer's research. Just a lot of levels of wonderful stuff that they've done there and of course, a very significant business there on the Builder 200 list.
Learn how you can become an Epcon Franchise Home Builder.