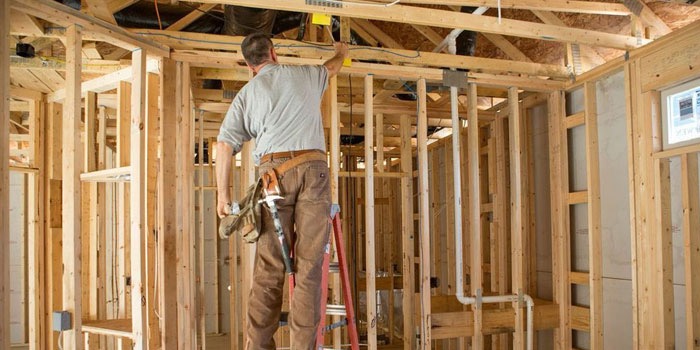 Looking to grow your construction company? Strong systems and proven floor plans are among the factors necessary for a thriving home building business.
Larger production builders enjoy many advantages thanks to the sheer scale of their operations and the efficiencies developed through decades of experience and repetition of proven floor plans. Smaller volume home builders may have fewer resources, but they can still incorporate some winning business strategies. Here are some ways smaller volume home builders can improve efficiency, potentially increase the payoff from their businesses and grow a home building business.
1 – Build Homes People Want to Buy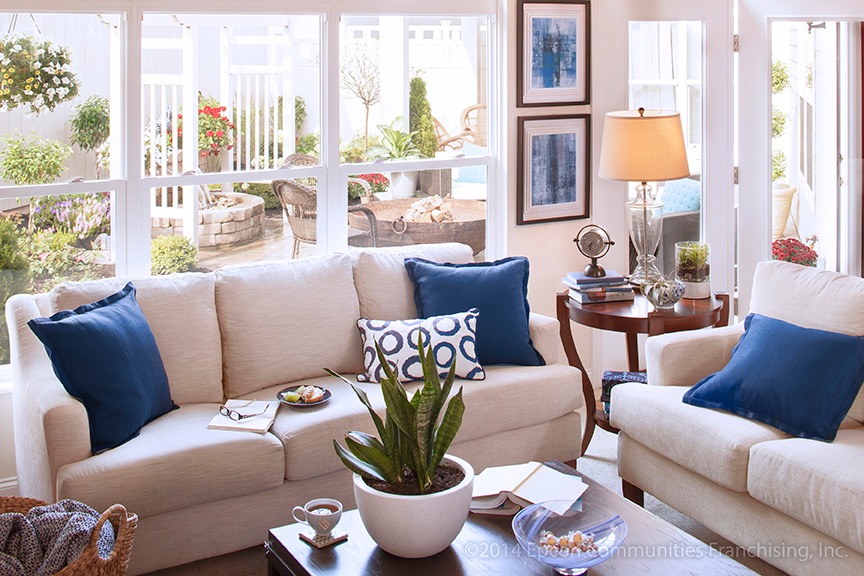 Customer preferences evolve, and it's important to stay on top of market research that informs small-volume builders about the evolving demands of home buyers. The National Association of Realtors and Builder Magazine are sources of valuable buyer and home-building trends. It goes without saying that high sales velocity can be achieved by making homes that customers want to — and can — buy.
Smaller volume home builders who want to ramp up their operations should not just be building to satisfy the tastes of an individual — but for the tastes of entire swaths of potential buyers. The trick is to develop floor plans that have broad appeal so the design and building process can be replicated. Replication allows small-volume builders to scale up operations and become more efficient because the hard work of developing plans is already done.
Many custom home builders miss out on the opportunity to achieve efficiencies because they don't want to limit their customers' options. They key – which large homebuilders have mastered, but which is replicable for smaller builders — is to hone in on popular home plans that offer just a few modifications. This allows smaller volume builders to take advantage of bulk ordering, and simplify site planning and construction processes.
2 – Learn to Say No
Many custom and small-volume builders struggle to say no to their clients when clients request last-minute changes. Every whim, no matter how big or how small, is typically taken care of. This delays closing (final sale) and increases the cost, which can negatively impact customer satisfaction, as well as the net profit on the home. By learning how to build a product with a limited number of options that still allows options for personalization, small-volume home builders can improve building efficiency. This allows them to say no to their clients without feeling they are hurting the relationship. Honest conversations on what can and can't be accomplished in the beginning set the right expectations and lead to a better home buyer, and home builder, experience.
3 – Develop a Master Advisory Group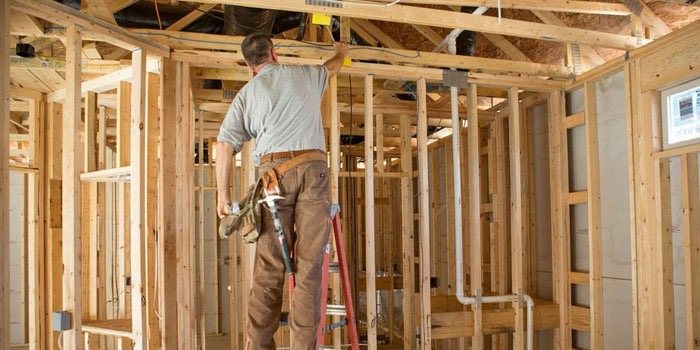 The idea that being in business for yourself, not by yourself, can be very powerful in the home building industry. Sharing of best practices in building processes, as well as in business processes, can make the difference in how profitable a home building business ultimately becomes. Developing a master advisory group of non-competing business owners or trade associations to share ideas and learn from each other is a potential first step.
Take construction material purchasing for instance. The principle of buying cheaply in bulk is as relevant in the home-building industry as it is anywhere else. Smaller volume builders can pool resources and leverage information with fellow industry professionals under a larger umbrella to negotiate better deals. Material and labor costs can vary wildly by supplier, by region, and by labor market. To keep costs low, it's important to understand the acceptable range for prices, and negotiate to get the best deals possible. While individual builders might be reluctant to share this information, trade associations can be a valuable source of insights. Organizations such as the National Association of Home Builders gather raw data from many small-volume home builders and associated materials and service providers and share the compiled information with members.
4 – Invest Wisely to Stimulate Sales Velocity
If smaller volume home builders have already built homes with sought-after floor plans, investment in professional photos and video to document what their homes look like as they are being built and once they are completed can boost overall sales velocity.
Buyers want to know exactly what they will be getting, but this doesn't have to mean waiting until a house is built to start lining up buyers. Show examples of finished homes. Provide photo brochures, online photo galleries, and virtual tours. Make it as easy as possible for new home buyers to envision life in the home you will build. By taking advantage of standardized floor plans and using homes you've built and sold to market future properties to buyers, it is possible to increase your number of pre-sells.
Gather testimonials, too, from past customers. A home purchase is probably the biggest financial transaction that most consumers will make. It is important to have a proven record of trust and reliability as a home builder especially in a market where word-of-mouth can make or break relationships. This is where strong marketing can help by increasing market visibility and thereby cultivate customer confidence.
5 – Recoup and Redeploy Capital
According to data compiled by the National Federation of Independent Businesses based on information from telephone surveys of small employers, 28% of cash flow problems reported by small businesses are from sales-related problems. Unsold inventory ties up valuable cash flow. Small-volume home builders make a monetary investment upfront when they purchase land and build on it.
Having a quality product that people want to buy helps sales velocity and frees up cash flow. Cash flow is especially important when credit markets are tight. Having a sound balance sheet can potentially also place small volume home builders in a better bargaining position when it comes time to negotiating credit terms. A fast sell-through can generate strong revenue without having as much capital tied up at any given time. As small-volume builders sell homes, they can reinvest in more homebuilding or — if the market has slowed — park their capital in other investments until the market improves.
Intelligence Takeaway
For homes to sell quickly, small volume home builders need a multi-pronged approach: appealing home floor plans, strong marketing support and production efficiencies. When implemented well together, they can create an environment in which smaller volume builders can create a profitable and thriving business.
Epcon's Approach for Helping Small Volume Home Builders
Epcon Franchising checks off all these boxes for smaller volume home builders who would like to scale up their operations. The company has 30 years of experience in the home building business and 20 years in franchising and has spent millions researching — and acting upon — customer preferences.
The result is a set of copyrighted home floor plans developed by award-winning architects with great appeal to the lucrative 55+ home buyer demographic. The Epcon home building process is likened to a winning recipe for baking a cake, if builders follow the recipe closely, the chances of achieving business goals are high.
Epcon encourages Franchise Builders to compare building and labor costs in their particular markets. This benchmarking allows Franchise Builders to negotiate better terms with their vendors, which helps them increase margins.
Epcon is a particularly attractive option to home builders who typically invest a lot of money to build custom homes, and have capital tied up for a year or more on any single home. Epcon's systematization process shaves months off of the building process which means a quicker turnaround to market and a potentially fast recoupment of investments.