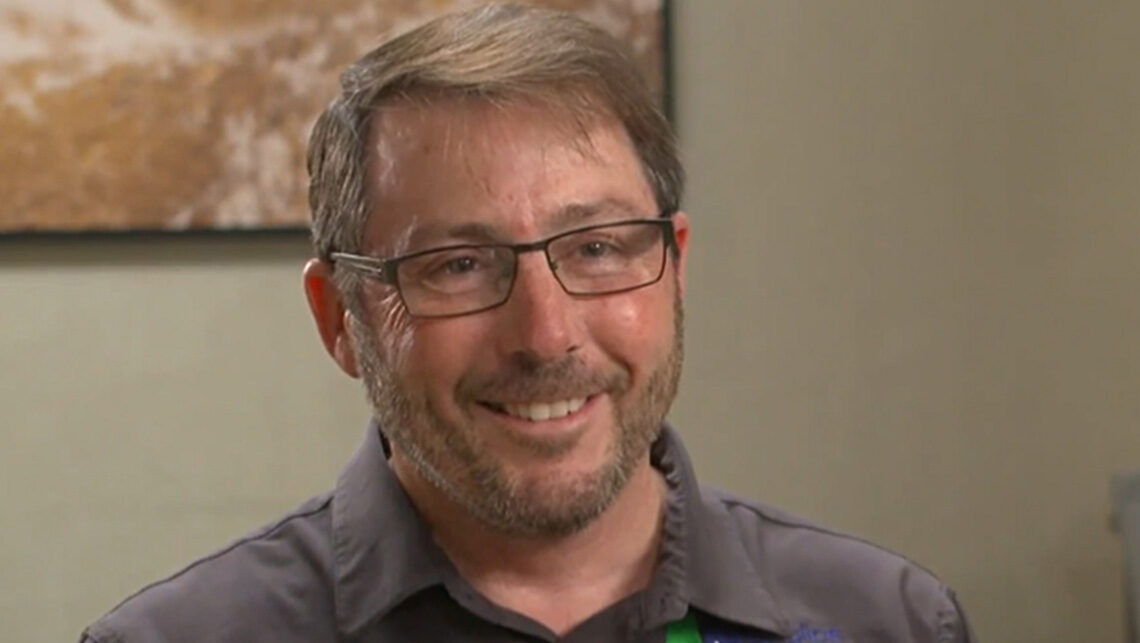 Meet Roger, an Epcon Franchise Builder in Cedar City, Utah and owner of Choice Builders.
Roger noticed that many of his clients, who are active adults, were looking for something that his area didn't have to offer. With Epcon's assistance at his back, he has grown into his first 55+ community with speed and certainty.
Host: Hi, Roger, great to see you. Hope you've been having a good conference this week. I just thought we would get started out by talking about your history and how you got into homebuilding. Tell me a little bit about your career and your business.
Roger Thomas: Sure. My career started sweeping slabs way back in high school, and I just worked my way up, found I had a knack for construction and started doing superintendent work, and then eventually became general manager for an architectural design‑build firm.
From there, I went into Las Vegas, did a lot of really big, cool commercial there working for somebody else. Back in '15, I thought it was time I went out on my own and did what I wanted to do. I came back to the residential world and started doing design‑build.
The whole time during design‑build, I enjoyed working with my clients, but I noticed that many of them are active adults, we could call them, and many of them were looking for something that just my area didn't have a way to offer.
I've kind of looked around, and as fortuitous as it was, Epcon and myself found each other at about the same time and we're working together now, and hopefully, a lot of great successes are ahead of us.
Host: Roger, you talked about doing some research on your end. What ultimately made you decide to take a leap, and to actually become an Epcon Franchise Builder?
Roger: As I was looking for education or ways to bridge the gap of knowing what I don't know and what I do know, I came across Epcon. Their presence on the web was very, matter of fact, the more I dug, the more good information that I found.
What impressed me the most is Epcon seems to be partnered with me as a builder. It's not that someone is telling me, the franchisee, to do it this way, and to do it that way, turn left here, stop over there, but rather they understand that us, as builders, we're an independent lot.
I don't ever feel that Epcon is telling me what to do, rather what they have done is set themselves up as the experts. When I have questions, or I need assistance, I reach out and very quickly get answers returned back to me. Not just answers of, "We think you should do this," but rather data‑proven answers.
That appeals to me a great deal. I'm able to make decisions based on years and years of data from all across the nation, and that has helped me grow into this 55‑plus community in a speed and certainty that I wouldn't be able to do if I didn't have that assistance at my back.
Host: Roger, what's your experience really been like thus far? I know you mentioned that you've been able to reach out to Epcon and you're not just getting a "yes" or "no" answer, but really you've started very quickly.
You're one of our model franchisees that have come in over this past year, and so what has your experience really been like thus far?
Roger: The experience thus far has been fantastic. As a matter of fact, I was watching one of these video interviews with one of the original franchisees and he made a comment that has really stuck with me, "Don't reinvent the wheel. Follow the Epcon process. It's proven and it'll work."
That's been my mantra as I'm going through it. There are, starting with the floor plans, great models, great floor plans, and absolutely, I could tweak them, but why? They're good, and they're solid and they work.
Why do I want to reinvent marketing material that already has been produced and is proven that it works. My experience so far has been to take everything that Epcon is offering me and using it in a way that fits my market and enables me to move forward much quicker than I would have otherwise.
Another way that Epcon has been helpful is just with the expert guidance. Meeting with the Epcon team, and talking about selecting my land. What things do I need to think about? How do I go through entitlements? What are some of the financing options?
All of these things, which most developers have to discover on your own and hope you're making the right decision. Instead, I have people who are standing with me, giving me their proven, expert guidance. I'm able to make better decisions because of it.
Host: Roger, you've talked a little bit about the buyers in your market, who are looking for a product just like this. Can you elaborate on that a little bit, what specifically about our homes and our models do you think buyers in your market are looking for? What are some of those key things that are missing in your market currently?
Roger: Missing in my market is, what Epcon would say, single‑level living. As a design‑builder, I find that most of my clients are already finding us from out‑of‑town and they're already asking for slab‑on‑grade or single‑living.
In my market, those things aren't there. Everyone is surprised, "Oh, no basement?" I'm like, "Right because we do aging in place." I'm certified aging in place expert through the NAHB. Because of that, our reputation is out there that if you want a home that is designed with universal design principles, go see Choice Builders.
Now, I have this home, which already has all of those principles incorporated into it. Now, I'm able to talk about other things rather than just a floorplan and the design. The floorplan becomes a part of the discussion, but not the entirety of the discussion.
Now, we talk about community. We talk about being able to gather with your friends. We talk about all of the other amenities that you can have living in an Epcon community, rather than just the house. The house is important, but it's one small part of a really great conversation I'm able to have.
Host: Roger, there are 10 challenges that we've identified that home builders are facing today. I'm going to list out these challenges, and just let me know which of them resonates with you the most.
The 10 challenges are, land, margin, competition, materials, labor, financing, marketing, sales, quality of life, and government.
Roger: You want me to pick from one of those 10. I can talk for minutes on each of them. I think the biggest challenge that was overcome with me, and with Epcon, was not knowing what I don't know.
That kind of wraps around all of them is I knew that I wanted to do something with the active adult. I knew that that product wasn't in Cedar City, and I knew from speaking with my clients, that would be an attractive product.
I had no idea how to go about doing it. Whether it was, how do I find land? How do I find financing? How do I do the entitlements? What sort of governmental…All of these things, Epcon has a program that walked me through as a builder.
Even when I needed more, even in the middle of COVID, I was able to call up and we made special arrangements for me, and my executive team, to come out and meet with a small group of Epcon Franchise and go through my questions and my concerns.
Of all of those 10, every one of them was so important, and every one of them was a piece that I was missing. I may have had a small part of government, or I may have had a small part of land, but they weren't connected.
Epcon was able to work with me to connect all of those together so then I was able to move forward with the plan, with confidence that I was on the right path. If the question is which one of these 10s, all of them. Which one of those 10s did Epcon help me solve, again, all of them.
Host: That is great to hear. Let's segue a little bit. Roger, where do you go for business advice or for business opportunities?
Roger: For general advice, I have a business coach that we meet with every other week, and also I belong to one of NAHB's Builder 20 Clubs. Specific to the Epcon and the franchise, I have our marketing director attend all of the webinars.
If there's something specific to what I'm doing on Epcon, there's any manner of people that I can call and get advice on. A lot of periodicals I read, but really it's the person‑to‑person, face‑to‑face, or in this world zoom‑to‑zoom as it is, conversations that I have is where I gather most of my info.
Host: Great. I just have one final question for you. That is what advice would you give to new builders, new franchise builders, that are coming in?
Roger: If I were talking to a new person, or someone considering Epcon, I would say, first of all, talk to Epcon, really have the conversation and ask the questions that are in your head.
Don't hold back because the staff is used to it. Everyone that I spoke to has always been very frank, and very open, with their answers. Also, if you have any hesitation, come out to Columbus. We did, and go and see a product.
Really that was the turning point for me is I read it, and I see the photos, and I'm like, "Wow, that looks like a really nice product," but then I come out and I visit the homes, and they're luxury homes, it's true, what they are. They're very well designed, very well built. Talk to salespeople.
Talk to other franchisees, and you're going to get the same story from different perspectives, from everybody, and pretty soon it's going to solidify that if you want to be a 55‑plus community developer and you don't know how to do it, or you haven't done it before, or you're looking for assistance, then Epcon truly is your partner.
To hear more about Roger Thomas' story, watch Finding a Solution for Active Adults.