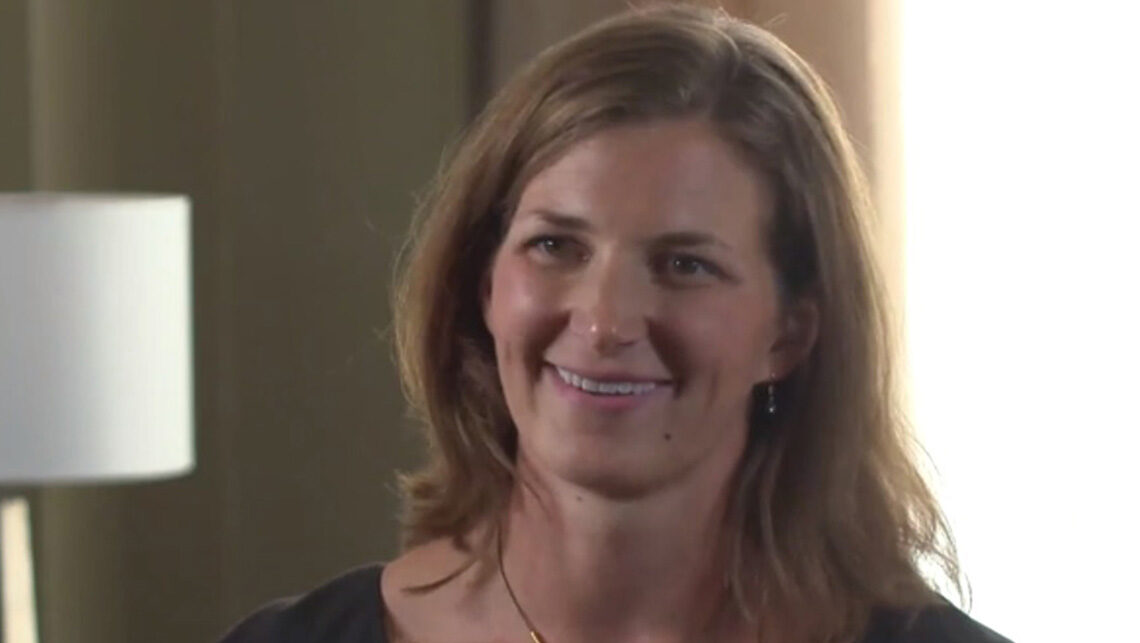 Meet Katie, an Epcon Franchise Builder in Akron, Ohio and president of New Leaf Homes.
Katie grew up going to construction sites with her dad, a builder himself, and has been in the real estate industry for over 20 years. After doing real estate development for many years and selling lots to builders, she is now president of the home building company New Leaf Homes.
Host: Hi, Katie. Thanks for chatting with me today. Can we just start? Can you give me a brief history about your background as well as your company?
Katie Lancianese: Sure. My background actually started, grew up in real estate development, started right out of college in 2003. I've been doing it for the past close to 20 years I guess now. My dad actually started out, he's the owner of the company and he started out in real estate development in his 20s, investing in homes and growing from there.
His day job was brick and block, and he spent his time at construction sites. I grew up going to all the construction sites too. After doing real estate development for many years and selling lots to builders, we really thought this is something that we want to get into too and control the process and the message and dealing with the customers from day one.
Host: That's great. How did you get started with Epcon Franchising? How did that journey begin?
Katie: We actually had an opportunity to develop a site in Green, and were introduced to Charis Homes, which is an Epcon franchisee and we went through the process with them.
It was a little unorthodox because we were the developer and they were the builder, typically Epcon is one and the same, but they didn't have the experience in the real estate development side and clearly we weren't builders at that point in time.
We partnered with them and we came in and developed the site and started selling the homes. As we saw how beautiful the homes were in that floor plans and how they worked really well, that referral from Charis, we started talking to Jad and to Paul, and really just fell in love with the product and the sales system, and everything that Epcon has to offer.
Host: I mean, how could you not, right? [laughs] Can you walk me through a bit of the journey from development to homebuilding? What have some of the challenges been along the way?
Katie: That's a great question. The challenges going from real estate development to home building is really controlling soup to nuts, what we're doing from the moment we step foot on the ground all the way until we start handing over the keys to somebody.
We've found that we were always conscientious about how we're developing, but it's even more so now knowing that you're going to be handing the keys over to the person that's going to be living there for hopefully a very long time.
We've been really working through our processes, how we handle sales, how we manage customer expectations, and our internal processes to be able to buy right and deliver on time with an excellent product.
Host: What are some of the challenges that are unique to homebuilding and how have you overcome those challenges?
Katie: Very good question. We've dealt with…We're coming into the home building business right in the middle of COVID. We've hit all unique problems, everybody's hitting, but brand new for us and we're just running into it for the first time, but the supply chain issues and the selling remotely and working with customers remotely and putting all the pieces and parts together has been a bit of a challenge.
However, Epcon has provided every single resource that we have needed to do that. The platforms to move forward to continue to talk with our customers, even if it's remotely that they've provided a lot of the marketing guidelines and ways to reach out to people in a way that's safe and it's been very helpful.
There's been a huge network of franchise builders too that have helped. We're all talking together and sourcing things together and understanding where you can get fiberglass or things that I had no idea were going to be a problem as we went into COVID. Nobody really thought about the supply chain issues and we're all thinking about it now.
Host: One thing about your history that I learned about is that you were in the senior living space earlier on in your career. Can you talk a little bit about how senior living differs from what Epcon has to offer?
Katie: We started in senior living back in probably 2006 or so, where we first developed for a senior living operator and then bought in and now manage and operate assisted living facilities.
We really started to look at when we were talking about marrying the two, the assisted living along with the real estate development, we saw that there was a huge need for the market prior to assisted living.
The people that we were dealing with in our assisted living facilities were coming in older and older because they were able to remain independent at home longer. There really was a market niche there that was opening up. It's been there for a while, but it's really started to take foot as people have aged longer in their own homes with services imported.
That's really actually one of the genesis of why we started looking at Epcon because we said it would be a fabulous tech on product surrounding our assisted living facilities with something like this.
Really, the active lifestyle that you see at Epcon is a far cry from what we're seeing in the assisted living business. Really, assisted living is trying to get much more acute and much more medical where prior probably 10‑15 years ago, you get people coming in their 70s and they would stay there for a long time and it really was just about the activities. Nowadays, it really is people coming in fairly ill.
They're doing the activities but they're getting a lot more medical attention. It's not quite a skilled nursing facility, but it's bumping up against that definition I would think. We really see the Epcon product, it's more vibrant.
People that are snowbirds are going out, they're visiting their grandchildren, they're out and about, and it's a different market altogether. A great feeder for assisted living ultimately, but its own market.
Host: Katie, what are some of the features of Epcon homes that you think speak to that active adult buyer? What about an Epcon home makes it the perfect fit for that market?
Katie: The features of Epcon homes are amazing. The courtyard I think is always one of my first go‑to because people really truly appreciate their time outside. I think the community aspect of it which is a little different than what I see in typical residential real estate developments is that people really truly are going and using that clubhouse for neighborhood meetings, not just meetings.
They're getting together socially and they're together a lot and they walk by and say, "Hi," to people. They all know their neighbors and that's a little unique in today's day.
It's really seen the interaction of the people out and about talking, walking, and then using their outdoor space really showcases their active adult lifestyle.
Host: Yeah, absolutely. You mentioned talking to other builders. You were actually referred to Epcon by another franchise builder. What advice would you give to an even newer builder coming in that reflects that journey that you've had transitioning to production building or what things might they be able to take and run with from the get‑go now that you've gone through that journey yourself?
Katie: I think advice for new builders or people coming into Epcon is to really rely heavily on Epcon. There's a system, there's a process, it's tried and true. That's really why we bought into it. Of course, we could have come up with something on our own.
It would have taken a long time with a lot of mistakes and we wanted to shorten our learning curve and jump right into where we wanted to be. The Epcon group, everybody at the franchising group, everybody at corporate, and even the network of other franchise builders, we could all lean heavily on each other.
It's been such a wonderful experience of teaching each other and learning from each other, helping each other out, and it's been huge for us.
Host: That's great to hear. Just my last question for you, what have you learned this week? You've been here for our national conference. What are some of your takeaways?
Katie: I think the amount of material that I've come away with from this conference and what I've learned from this conference is that there's a lot more to learn. I actually just got out of a time management one. I'm like, "This is very useful stuff."
The sales and marketing track has been a huge help and I know our sales team has been here and leaning heavily on that. Amy has been wonderful to work with too. I would think probably the sales market, I've steered away from the construction piece of it.
I haven't gotten too in depth with that one, but on the ownership side, looking at trends and what we're expecting to see in rest of '21, '22, and even '23 and build our ability to forecast our business and look at that as we move forward has been a huge help.
To hear more about Katie Lancianese's story, watch Developer Turned Home Builder.