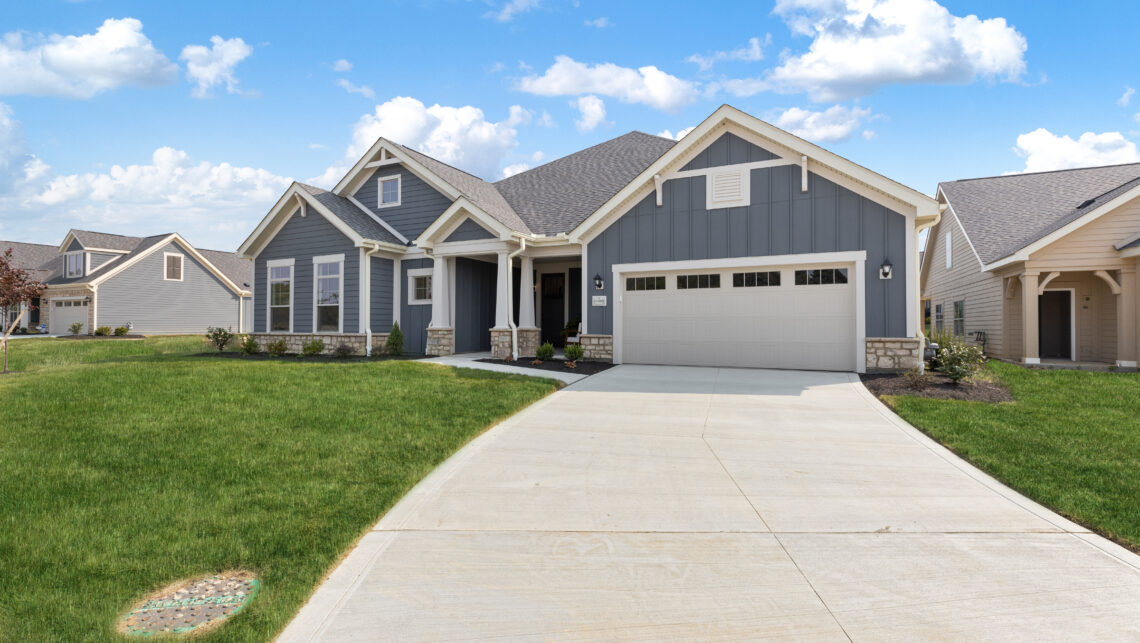 When you hear the word "franchise", you likely think of a quick-service restaurant, retail store, hotel or maybe a fitness center. But does a homebuilding franchise come to mind? If you've ever considered becoming a home builder, now is the time.
Addressing a Market Need
In 1986 Ed Bacome and Phil Fankhauser recognized that home builders weren't effectively addressing the needs of maturing home buyers—the 55+ demographic that wants to enjoy the comfort and privacy of a single-family, single-story home in a friendly neighborhood, with the convenience of a low-maintenance lifestyle.
The concept was to create neighborhoods of luxury homes, where the HOA included most exterior lawn maintenance. Homeowners would no longer need to burden themselves with mowing grass, raking leaves or shoveling show. With 55+ active adults comprising over 20 percent of the new home buying market, the appeal of the Epcon Communities' lifestyle was well received. Since the start of Epcon Communities, more than 35,000 Epcon homes have been built around the country.
According to the National Association of REALTORS®, adults ages 55+ made up 32 percent of the share of home buyers in 2021 and Gen X is coming up on their heels at 24 percent. Epcon has dedicated significant resources to understand buyers to develop the next generation of homes and communities. Looking at price sensitivity, as well as housing and amenity preferences, has kept Epcon Communities out ahead of the competition in the increasingly competitive housing segment. Epcon Franchise Builders have access to this ongoing research as well as targeted marketing and sales knowledge to capture the 55+ market.
Packaging the Concept
A franchise begins with a great idea that has broad appeal in enough geographic locales to make it desirable to a potential franchise owner. In 1996, around a decade after its start, Epcon Communities began offering homebuilding franchise opportunities. The company had built a sought-after product and was able to "package" its business model so that home builders, land developers and real estate investors have the tools and resources to become a franchise home builder.
"We knew we had a powerful concept that should be more available to home buyers who want comfort and convenience without compromise," says Phil Fankhauser, CEO of Epcon Communities. "We simply had to look carefully at our experience and package the ingredients into a franchise program that others could replicate with our guidance."
Others types of franchises have come and gone, because they failed to develop a product that has enjoyed consistently strong market appeal. Currently, Epcon Communities has over 80 Epcon Franchise Builders with homes in more than 30 states. Our revolutionary homebuilding franchise model is the first and longest-standing of its kind.
If you're interested in becoming an Epcon Franchise Builder, learn more about the steps to becoming one or contact us today.