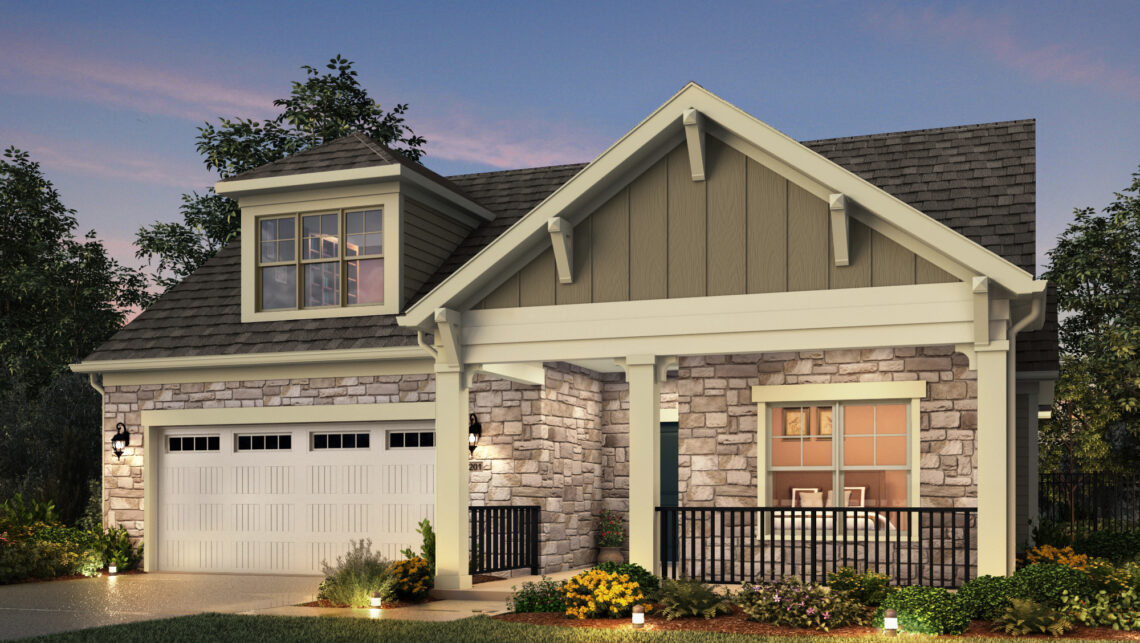 Not every franchise business model allows for flexibility or creativity. But Epcon Franchise Home Builders have the flexibility to adapt our home designs to fit regional preferences in their markets.
An Eye for Design
Since we first opened our doors in 1986, Epcon co-founders Phil Fankhauser and Ed Bacome have been integrating their love of architecture and design into Epcon homes to meet individual and community needs that are popular with 55+ buyers.
For over three decades, we have continued to research and refine our designs as homeowners' tastes and desires have changed. Another reason is that we give Epcon Franchise Home Builders leeway in adapting Epcon's prototypical exterior elevation designs to appeal to the local marketplace.
Our copyrighted floorplans remain the same across the country, but other aspects of the home can be transformed. For example, a brick house in one market can turn into a stone house in another, and the roof may change due to weather conditions or even code requirements in a particular area. We provide our builders with home plans that are proven yet flexible, which allows Epcon Franchise Home Builders the ability to provide the best version of Epcon's plans that will appeal to their local community.
Two Homes, One Plan
The two houses shown below, for all intents and purposes, are the same house. When you step inside, you'll see an open living area with a kitchen, living room and dining room, all of which wrap around a private, garden courtyard perfect for outdoor entertaining or relaxation. From the outside, however, these two homes use different materials and colors to appeal to local preferences.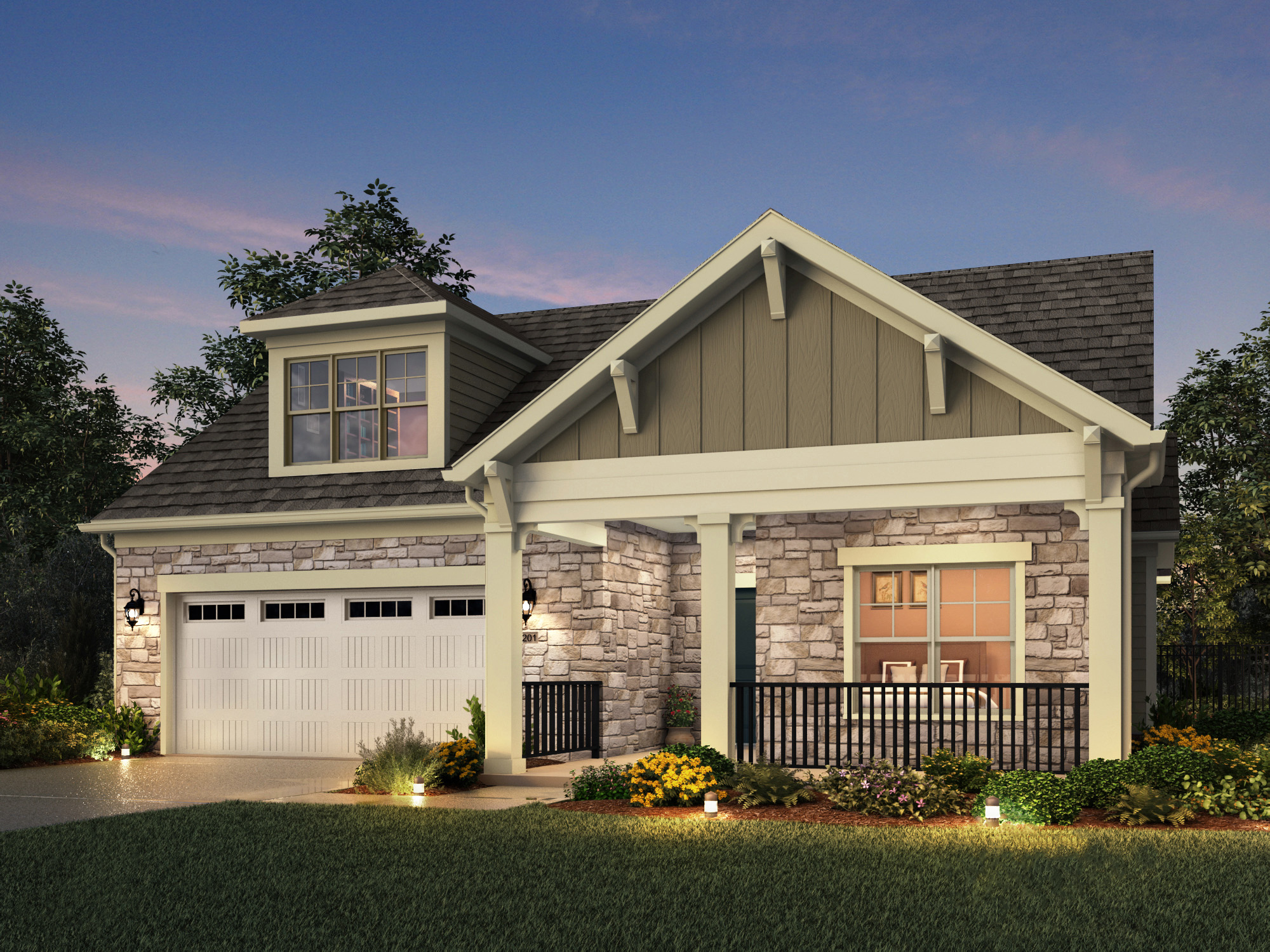 "Just like our customers, every local market has different requirements and aesthetics as to what type of house will fit in with the community," says Paul Hanson, president of Epcon Franchising. "We offer our Epcon Franchise Home Builders the best of both worlds: proven design layouts that are a hit with customers, and the ability to amend our exterior styles to suit the needs of not only the local buyer, but the local market."
Learn More About Epcon Franchising
When you become part of the Epcon Franchising network, you're joining a diverse group of people with a shared passion for creating beautiful homes and being leaders in their markets. Learn more about our Epcon Franchise Home Builders and how you can become one.