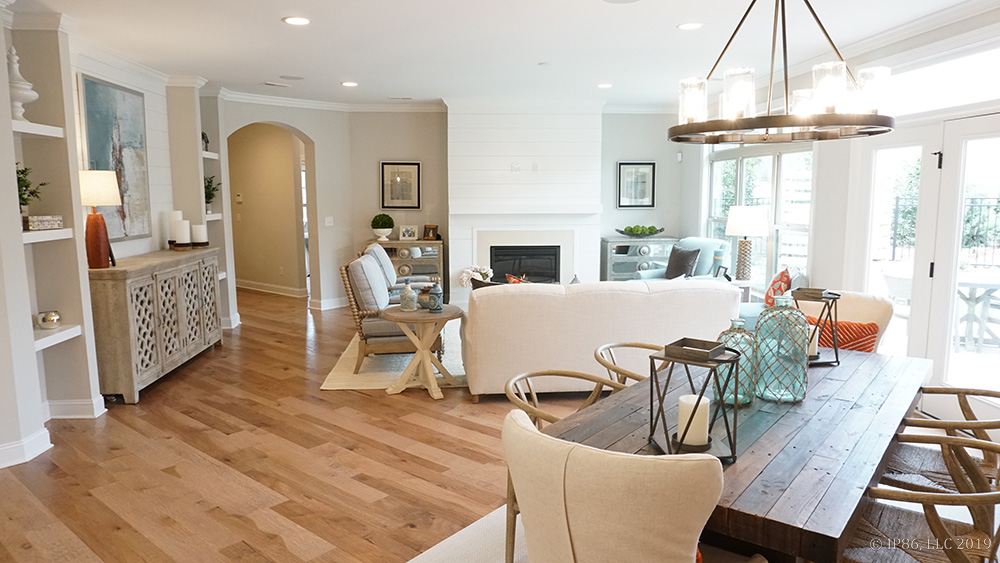 Epcon Communities meets the needs of the 55+ buyer in the greater Charlotte area, highlighting convenience and efficiency
By Julia Edinger, Green Home Builder Magazine
There is widespread need to accommodate the housing needs of the growing 55+ population. Numerous reports project a drastic increase in the number of 55+ homebuyers in the next year and the next decade. This demographic overall has specific needs to accommodate, and builders like Epcon Communities are providing those in projects like The Courtyards at Wesley Chapel.
This community is located in Wesley Chapel, outside of Charlotte, North Carolina. This region offers a number of appealing activities for active adult buyers. Charlotte is home to major sports teams like the Carolina Panthers as well as the outdoor recreation facility U.S. National Whitewater Center, appealing to those with active lifestyles. This community allows the 55+ homebuyer to embrace the activities that the region has to offer with the peace and comfort of the exburbs.
"The Wesley Chapel area, like most areas of the country, was in need of high-end, single-story homes for this 55+ housing demographic," explained Amy McCormick, the Regional Sales Manager for Epcon Communities.
Epcon's goal in creating this community was to provide a space for those buyers. This community appeals both to those already in the area that are downsizing and those who may want to move closer to the area to be near family – even if they don't necessarily want to be in the heart of a bustling city.
Read the full article published in Green Home Builder Magazine.