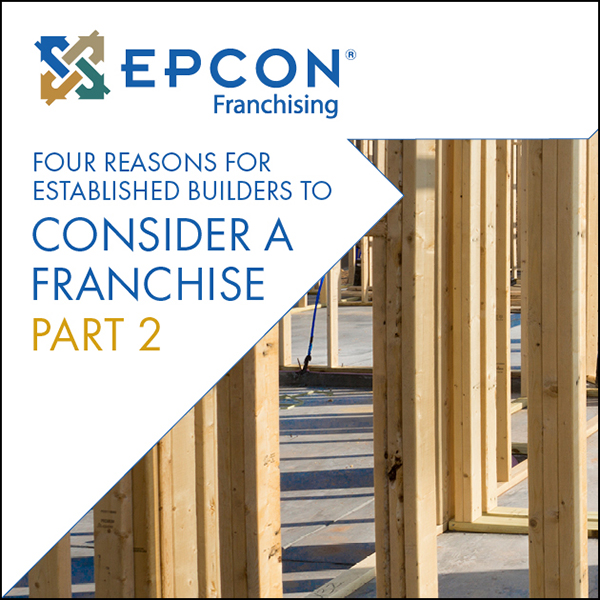 When builders see an opportunity to expand into a new market niche, such as the 55+ active adult market, there is benefit to working with a national leader. This blog series will help answer whether a homebuilding franchise is the right investment, the right business model, and the right way to scale a business.
We address four reasons to consider working with a national franchise through the eyes and experiences of current Epcon Franchise Builders. In this 4-part blog series, we will address how to:
Reason #2: Capitalize on an underserved market.
In 2016, the United States reached a demographic milestone: for the first time in its history, its population passed 50 million seniors. According to SeniorCare, that's more than the combined population of 25 states. In fact, the U.S. Census predicts that by 2025, more than 65 million Americans will be 65 or older; by 2030, that number will climb to more than 73 million. Add in the number of individuals turning 55 and the numbers are even higher.
Metrostudy estimates that the demand for low-maintenance, single family homes is far exceeding supply. 55+ buyers are looking for new homes that offer amenities that appeal to their active lifestyle and free up the time spent on home maintenance.
Since 1986, Epcon and its Franchise Builders have built over 400 communities in 28 states. The 55+ demographic is a potentially lucrative market for builders who can offer these discriminating buyers what they want. Epcon knows what it takes to build homes that are popular with 55+ buyers.
Paul Hanson, President of Epcon Franchising, says, "This demographic typically has a higher net worth and they usually can buy the house they want and not make any compromises." Even with his knowledge of the 55+ housing market, Hanson still is surprised by how much the buyer is attracted to the Epcon community lifestyle.
"People use the clubhouse before they even move into their houses because they build an immediate bond with all of the other buyers in similar life stages," he said.
Andy Dreyfuss, Managing Partner of Nova Triad Partners, an Epcon Franchise Builder in Winston-Salem, North Carolina said that for every $100 worth of house his company sells as an Epcon Franchise Builder, he receives a significant return on investment. Builders at the same price point in his market–selling to other demographics–are not achieving comparable margins.
It all comes down to the fact that right now, the 55+ segment is a great market to capitalize on—defined by strong margins, minimal competition and a buyer pool growing every day.
Click here for the third blog in the series titled Reason #3 – Leverage the knowledge and experience of a national builder.
To learn more about the benefits of becoming an Epcon Franchise Builder, download our free Epcon Franchising Information Report here.