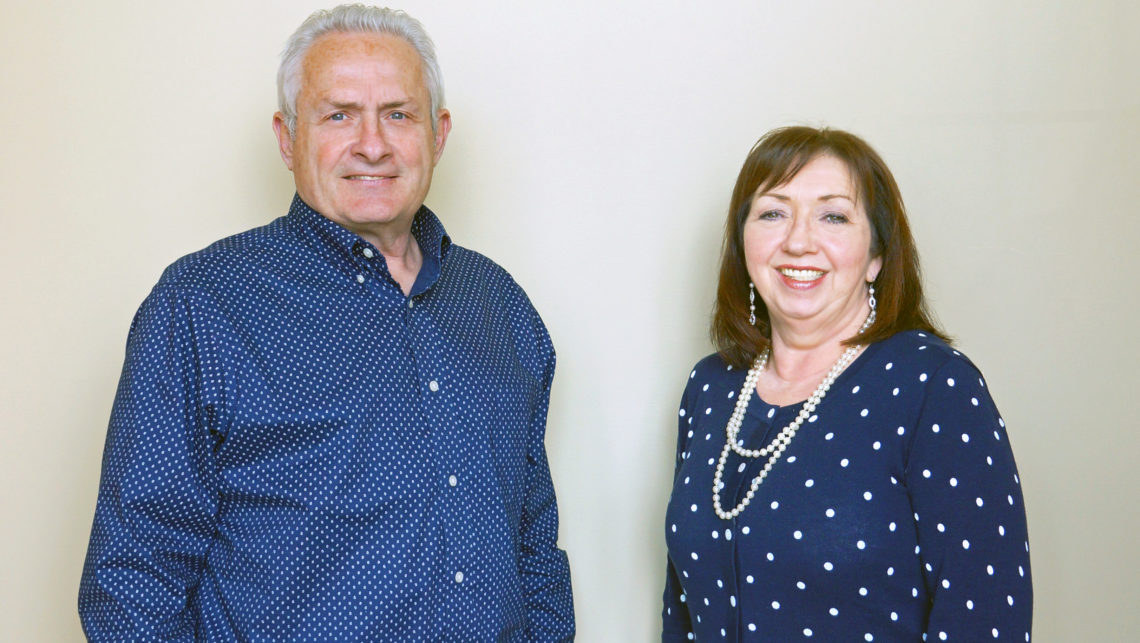 We had the chance to sit down with one of our Franchise Builders, Charis Homes of northeastern Ohio. Charis Homes is led by Glenna Wilson and Todd Scott, business partners with a passion for healthy, energy-efficient homes, transforming their business and the way they work on it as well as inspiring the next generation of builders.
The Path to Energy Efficiency
Charis Homes has a laser focus on building energy-efficient homes. In fact, they just won the 2021 Housing Innovation Award from the U.S. Department of Energy for their innovative Zero Energy Ready Homes. Their commitment to energy efficiency hasn't always been easy, but it's always been worth it. They began researching Energy Star back in 2003 and built their first Energy Star certified home in 2006. Since that time, they've built over 100 homes that are 15-30% more efficient than a standard code home, and they have no plans to stop. Their newest project is a 74-home Epcon community, The Courtyards at New Seasons, located in Green, Ohio.
Building energy-efficient homes is an intensive process. It involves securing the perimeter of a home to eliminate moisture from entering, as well as maintaining the highest energy standards for a home's appliances, lights, windows, doors and insulation. Ultimately, it leads to a healthier environment as well as significant utilities savings over the lifetime of the home. For Todd and Glenna, their path to energy efficiency was meant to be. Their best advice to potential home buyers? Take a moisture reader along when you're in the market to buy a home.
Shifting Workplace Dynamics
As a woman-owned business in a typically male-dominated industry, Charis Homes believes in the power of diverse perspectives in homebuilding. Women now account for over 10% of the construction workforce and Todd has taken notice that construction career paths are becoming more common for women in the industry. He proudly mentioned that Glenna is the first female president of the Building Industry Association of Stark & East Central Ohio. As Glenna puts it, "I have more life behind me than in front of me, and I want to spend my time in beneficial areas." In addition to leading her local BIA and with plans to join the National Association of Women in Construction in Akron, Ohio next year, she mentors local high school and college females who plan to enter the construction industry after graduation.
Glenna's advice to women in homebuilding and beyond is, "To remember it's really important to have a mentor or strong counsel, and ask a lot of questions. Read books, go to seminars, educate yourself – never stop learning. Most importantly, set goals and have a clear vision."
Work-Life Balance in Homebuilding
As former custom home builders, Glenna and Todd understand the toll that homebuilding can take on work-life balance. Many custom builders spend more time working in their business than on it. On a trip to the Carolinas to meet her new grandson, Glenna visited an Epcon community and knew that becoming an Epcon Franchise Builder was the key to evolving her business.
But switching from custom to production building has come with its own learning curve, and it's been challenging to adjust to building homes the Epcon way. As Todd and Glenna expressed, they value being able to have the choice to do things differently. Charis Homes has an established local reputation as an energy-efficient home builder, and they plan to deliver the same quality of homes that buyers in their area have come to expect and trust. The difference is, now they can build without the higher price tag of a custom home and reach a broader target market of buyers.
As they near completion of phase one of their first Epcon community, they anticipate phase two being much easier to tackle. While it's been challenging, they wouldn't steer other builders away from making the same decision they did to become an Epcon Franchise Builder. "If anything, you have to be a risk taker," says Todd. "It's going to be hard work and you will make mistakes but ultimately, Epcon is there for you."
Epcon Franchise Builders, like Charis Homes, solve the challenges they're facing in their business by supplementing their experience with ours. Learn more about how you can become an Epcon Franchise Home Builder.
Work-life balance is just one challenge home builders face. Download the guide "10 Challenges Home Builders Face" to learn more about how to overcome each one.