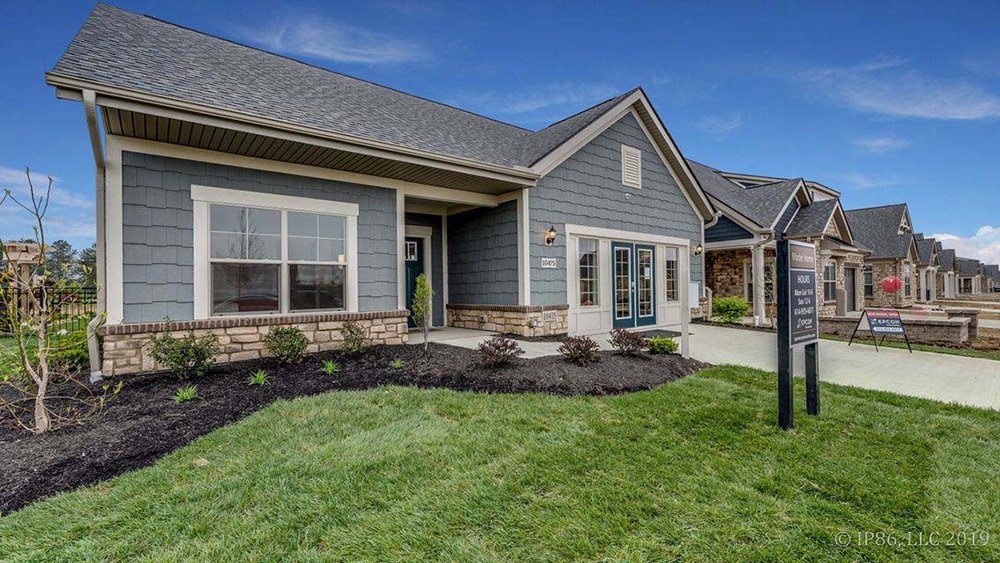 Discover how we support our Franchise Builders with tools to scale their business, marketing strategies and more.
The overwhelming need for single-story, lifestyle communities, combined with the lack of local builders dedicated to the niche 55+ market, continues to create a huge opportunity for Epcon's Franchise Builders. They are perfectly positioned to take advantage of the shortage of housing for the active adult home buyer.
Epcon understands 55+ buyers and has spent over three decades developing time-tested systems for delivering a product that appeals to these buyers. Epcon Franchise Builders go through orientation to start them out on the right path, right from the beginning. Ongoing training provides a way for all of the builders in the Epcon system to keep their skills at the forefront and share best practices with one another.
Here is how Epcon Franchise Builders diversify and scale their business:
1 – Utilize home plans designed to be adapted to local markets
Epcon Franchise Builders are supported with prototype plans, which their local architect then adjusts to meet building codes, zoning requirements, climatic and seismic conditions, and market preferences. This ability to marry Epcon prototypes with local standards has enabled Epcon to become one of the largest builders in the industry. To date, Epcon and its Franchise Builders have developed over 35,000 homes in the United States. 
"I think we have the strongest product in the marketplace and the best designs in the industry, No one has invested the time or money that we have in creating such a small, select group of homes. Our homes are popular because we truly address the needs of the buyer."

Phil Fankhauser, Co-founder and President of Epcon
2 – Avoid costly community land acquisition and zoning interruptions
Epcon Franchise Builders know how to avoid common pitfalls and costly mistakes, as our experts support them through proforma, purchase agreements and zoning. Epcon Franchise Builders are armed with detailed market analysis looking at population trends, competition and demographics in the area, allowing them to find ideal locations for their communities.
"Finding land is key to getting the first project going. That's where the support from Epcon has been crucial. As someone who has never done the horizontal side of homebuilding, you don't know what you don't know. You're making a significant investment, and you want to do it right and not make a big mistake."

Bruce Carrell, Epcon Franchise Builder in Myrtle Beach, SC
Epcon Franchise Builders can get through the zoning process quicker and may start developing in as little as 4 to 18 months.
3 – Develop communities and build homes with speed and quality at the same time
Epcon Franchise Builders pre-sell 15 to 20 homes on average by having purchase agreements in place, rather than waiting for final builds and selling as they go. By doing this, they can minimize their risk in the process. Using this sales model, Epcon Franchise Builders can build a home in as little as 110 days.
"We were looking at the aspect of mitigating risk. It was an opportunity to look at Epcon and the long track record they've achieved."

Pat McKee, Epcon Franchise Builder in Fayetteville, NC
Epcon's expert sales team can provide advice to our Franchise Builders on how to sell for the 55+ market—no outside realtors or brokerages required—so selling homes is always the top priority. Using extensive market and sales research, our builders can hold purposeful community events every month to keep their potential buyers engaged and excited, leading to selling homes faster.  
"I'm able to make decisions based on Epcon's years and years of data from all across the nation. That has helped me grow into the 55+ communities with a speed and certainty that I would not have been able to do if I didn't have that assistance at my back."

Roger Thomas, Epcon Franchise Builder in Cedar City, UT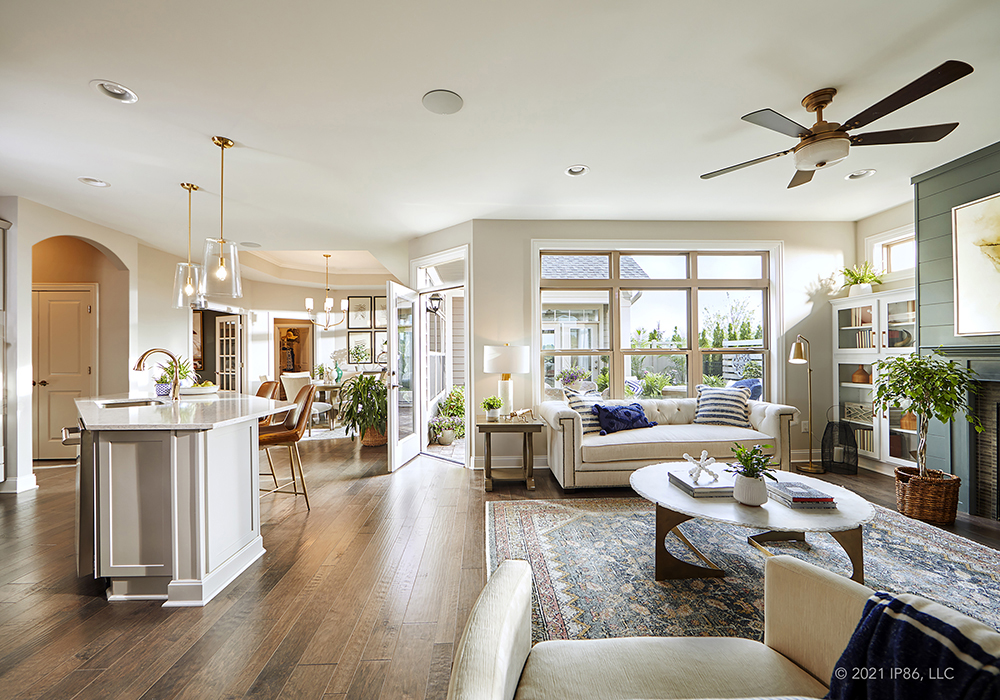 4 – Provide the 55+ market with tailored marketing materials that speak directly to their wants and needs
To supplement local sales and marketing efforts, Franchise Builders can utilize Epcon's national, branded marketing campaigns which include digital and print advertising, product and lifestyle photography, customizable brochure templates, blog and social content, videos and many other promotional materials.
"I wanted to take advantage of Epcon's expertise. They do the research, then they release those home plans to us along with all of the marketing materials, the websites, the advertising, all of that stuff put together. They don't just offer you a design and say go build somewhere. It's a total package."

Larry Neer, Epcon Franchise Builder in Zionsville, IN
Epcon Franchise Builders are supported with a collaborative and user-friendly website, which provides every community with a foundational online presence, which can be tailored to the local market. An intranet also allows Franchise Builders to access a wealth of resources and connect with 80+ other home builders, an essential tool for collaboration. 
"Epcon has been doing this for 35+ years, the company and their systems have even evolved since we originally came on board in 2018. Just because you have been in the construction industry for years, doesn't mean you don't need Epcon's expertise."

Glenna Wilson, Epcon Franchise Builder in North Canton, OH
5 – Epcon makes sure pricing remains competitive
While a Franchise Builder is welcome to use whatever material suppliers and vendors they prefer, Epcon provides a National Account Partner program for Franchise Builders. This is a service that assists Franchise Builders in running their businesses competitively with volume discounts and a streamlined rebate process.
"Where else can a small boutique builder join a top builder and have access to all the resources that Epcon has available?"

Keith Arneson, Epcon Franchise Builder in Ames, IA
Learn more about Epcon Franchising
Fill out the Franchise Builder information request form to connect with Epcon's business development team, who can help answer questions specific to your business and market.