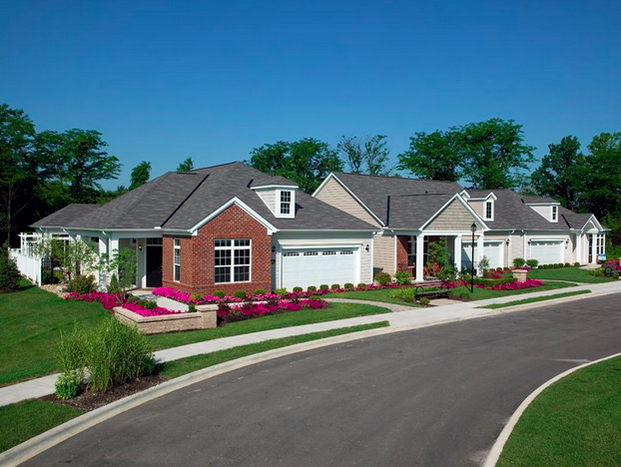 Discover how we support our franchise home builders with continual training, marketing strategies and more.
Baby Boomers — roughly 76 million strong according to the U.S. Census Bureau — will buy 52 percent of the new homes sold through 2019, and that's just the beginning of a "silver tsunami" that is expected to last for 20-30 years.
According to a survey commissioned by Epcon Franchising and conducted by Metrostudy, hundreds of thousands of those Baby Boomers will have a tough time finding the homes they want in the near future. The overwhelming need for single-story, lifestyle communities, combined with the lack of local builders dedicated to this market niche, has created a huge opportunity for Epcon's Franchise Builders, who are perfectly positioned to take advantage of the shortage of housing for the active adult home buyer.
Epcon understands 55+ buyers and has spent nearly three decades developing time-tested systems for delivering a product that appeals to 55+buyers. Epcon Franchise Builders don't need previous home building experience, because their custom business model and consistent training start them out on the right path right from the beginning.
This is how we do it:
Epcon home plans are designed to be adapted to local markets
Franchise Builders are supported with prototype plans, which are then adjusted by the local architect to meet building codes, zoning requirements, climatic and seismic conditions, and market preferences. This ability to successfully marry Epcon prototypes with local standards has enabled Epcon to become one of the largest companies in the industry: Epcon franchise home builders have completed 350 Epcon communities in 28 states with more than 28,000 homes already built.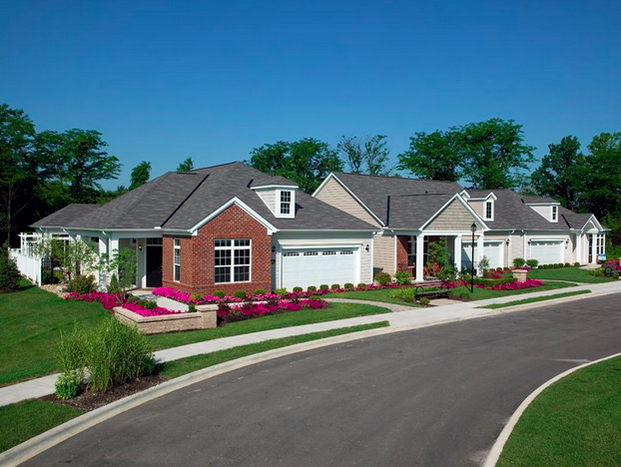 "I think we have the strongest product in the marketplace and the best designs in the industry," says Phil Fankhauser, co-founder of Epcon. "No one in history has invested the time or money that we have in creating such a small, select group of homes. Our homes are popular because we truly address the needs of the buyer."
Epcon provides a collaborative and user-friendly retail website
Epcon Franchise Builders are supported with a collaborative and user-friendly retail website, which serves as the foundation for national marketing and provides every community with an online presence. This website is constantly being updated and enhanced by corporate staff, and Franchise Builders also may control the information on their community's sites to tailor it to the local market.
An additional intranet also allows Franchise Builders to connect with one another, which is an important tool for measuring business.
"One of the biggest things is the intranet," says John Wahlen, a Franchise Builder in Milwaukee. "I can talk to other owners of franchises. Our sales team can link into things that are happening around the country that are successful."
Epcon markets nationally, Franchise Builders market locally
To supplement the Franchise Builder's local marketing efforts, national, branded marketing is provided, such as digital display advertising, product photography, customizable brochure templates, lifestyle photography and artwork, blog writing, printed advertising templates, television ads, and many other promotional materials.
"I wanted to take advantage of Epcon's expertise in this particular market," says Terry Neer, co-owner of a home building franchise location in Indianapolis, Indiana. "They do the architectural research. They build the homes to make sure that they work and that they work well. Then they release those home plans to us, along with all of the marketing materials, the websites, the advertising, all of that stuff put together. We build communities that offer an experience that you cannot get from any other builder. They don't just offer you a design and say, 'Go build somewhere.' It is a total package."
Epcon provides the tools to stay organized
Epcon provides Franchise Builders with construction schedules, construction budgets, sample scopes of work, and contracts in a flexible format so that they may adjust to their local business needs. This allows Epcon Franchise Builders to remain professional, competitive, and knowledgeable about the entire process of developing an Epcon community.
Epcon makes sure pricing remains competitive
While a Franchise Builder is welcome to use whatever material suppliers and vendors they prefer, Epcon provides a National Account Partner program for Franchise Builders that has information on locally competitive pricing. This is a service that assists Franchise Builders in running their businesses competitively.
Training is always available
Because Epcon Franchise Builders may have no prior experience in the home building industry, Epcon provides substantial training in a wide variety of formats. Online training modules focus on franchise and business ownership topics, construction guidance, marketing, zoning, and land acquisition. Franchise Builders can reach out to adjunct faculty for special subject matter concerns — nationally recognized new home sales trainers, construction specialists, market specialists, and others.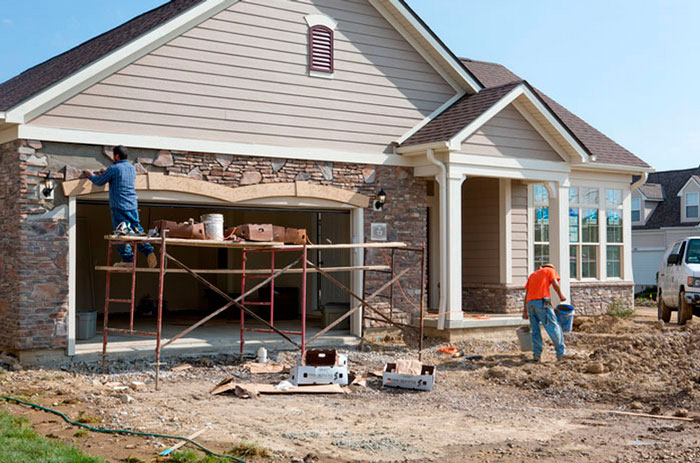 "One of the things I love about it is there has never been a time that I have reached out to Epcon that they haven't been responsive," says Peter Engles, a former marketing executive turned Epcon Franchise Builder. "They were there for me and walked me through the process in every aspect that they can."
Learn more about Epcon Franchising
For in-depth details about the Epcon franchise opportunity, download our free franchise report.