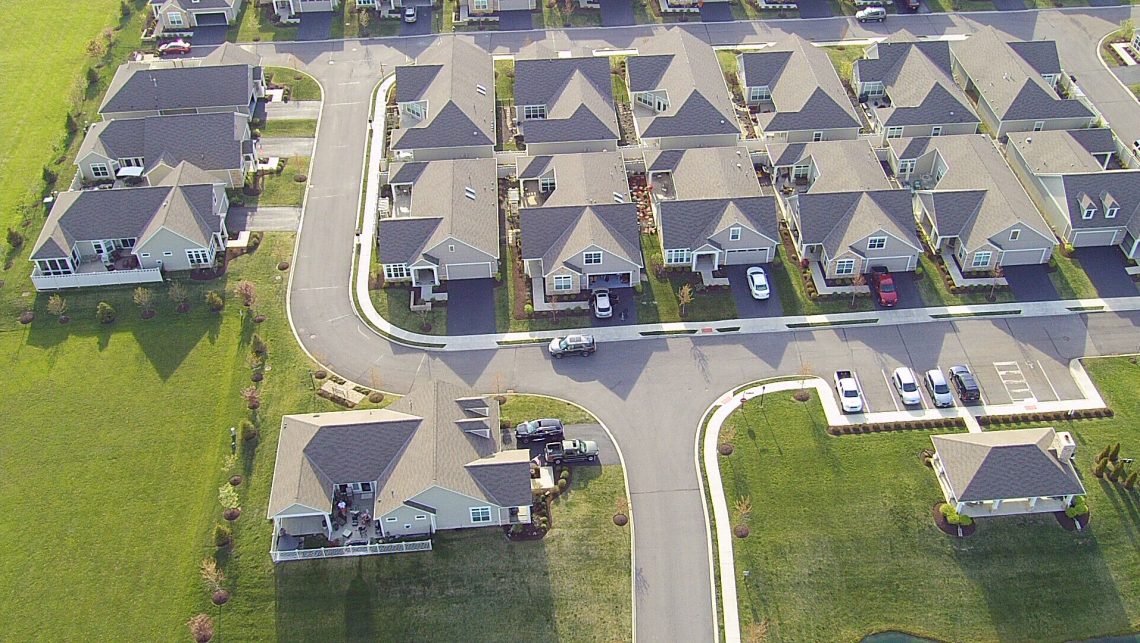 While preparing for a possible downturn, Epcon Communities is mostly optimistic about the coming year
By Scott Sowers
Published: November, 2019
When the Treasury bond yield curve became inverted on Aug. 14, 2019, economists warned of a possible recession rolling in late in 2020. The news has since dropped off the front page, but the economic indicator is still there to see. Home builders know all too well what an economic calamity can do to their business.
BUILDER recently checked in with Paul Hanson, president of Epcon Franchising, a subsidy of Dublin, Ohio–based Epcon Communities, which is ranked No. 45 on the latest Builder 100 list. The topics of discussion included the senior market, recession concerns, and why Central Ohio has turned into a hot real estate market.
BUILDER: Why does Epcon favor the 55-plus markets, and are there any other segments offering opportunities?
Hanson: Just over 30 years ago, our founders saw an unmet need in the Columbus area for low-maintenance ranch homes and experimented with a first project that quickly became popular with the 55-plus demographic. Since then, Epcon Communities and our franchise builders have developed and built over 400 communities within this unique niche of home building.
We prefer to stick with this singular and disciplined approach for several reasons. First, quite candidly, we are of the opinion that a builder cannot be all things to all people. Many builders attempt to enter this space by offering products they have built in traditional single-family communities.
Our products, by contrast, are unique layouts that are the result of continuous research into what the buyer wants. Second, research shows well over one-third of all new-home buyers are over the age of 50, and our products and amenity-rich communities are very well-received by buyers in that age range.
And finally, studies show that 55-plus buyers control a strong majority of this nation's wealth, so they are able to buy the home they want, when they want it. What other segment within the home building industry can boast statistics such as those? It's an incredible business to pursue right now.
BUILDER: How is Epcon preparing for an economic downturn?
Hanson: We do not expect a pullback in housing in the next year because we see so much unmet demand in our markets. In fact, in the next year, Epcon Communities is expecting to double its number of communities in Central Ohio alone. That said, every strong company is prepared for the unexpected. We recently invested in a full-time vice president of product development to ensure that our products continually meet evolving market conditions, we have spent the last several months upgrading our software and purchasing capabilities to increase efficiency, and we are investing in new marketing resources and assets to keep ourselves ahead of the competition.
BUILDER: What lessons were learned from the Great Recession?
Hanson: I am sure many of the lessons we learned are similar to what any other builder learned—limit your exposure on inventory homes, fight the urge to keep employees longer than you should, and take the initiative early in renegotiating labor and supplier agreements that are no longer compatible with market realities.
One added lesson that is somewhat specific to us as a company that is both a builder and a developer is that it is impossible to get a good enough deal on a bad—or even questionable—location. We feel that our buyers want to live in the best locations, so we do not consider any sites that are not a consensus A+ location. Since the Great Recession, we have seen consistently strong absorption and sales prices, and we feel that is due in large part to this discipline.
BUILDER: Columbus has become a hot real estate market—is that having any effect on the company?
Hanson: We are very proud to call Central Ohio home. For years, the area has had strong job growth in banking, insurance, and tech, as well as having the added economic benefits of being home to a state capital and major university. All of this has had a very positive impact on our company, as many of our buyers desire to stay in Central Ohio or move here to live near their children or grandchildren. Without a strong job base to attract and keep younger workers, we would not have the opportunity to build homes and develop communities that have proved to be so popular with 55-plus home buyers.
Article originally posted on Builder Online.