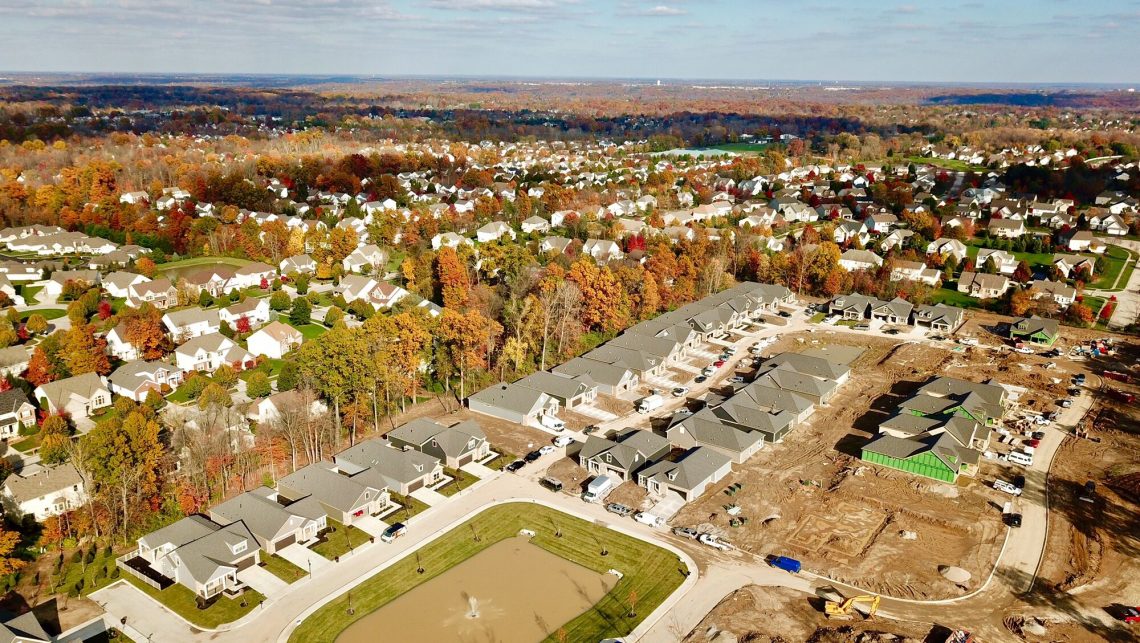 It can be difficult for small businesses in any industry to compete against national brands that have name recognition, deep pockets, and finely tuned processes. Big companies have national buying power that often allows them to sell products at a lower price. They also have the ability to test policies and procedures and iterate on them to create a smoothly running machine. Despite these advantages, it is possible for small businesses to compete effectively.
Differentiate yourself on specialty, not price.
It's tempting to cut prices or take shortcuts on quality when a national company enters your market. Competing on price, though, is rarely the answer, especially when you already have set prices that have worked for your business.
Instead, focus on something that doesn't fit the larger company's business model. For example, in homebuilding, despite the fact that 55+ buyers are the largest and most underserved segment, many national builders haven't taken advantage of the opportunities that exist in the 55+ detached home market. Approximately 32 million Baby Boomers plan to move, according to Metrostudy, and they are expected to make up 30 percent of home buyers this year, according to Realtor.com®. Yet, national builders typically do not focus on small infill projects, building an amenity such as a clubhouse with a pool for a community of 50 homes or buying parcels that yield fewer than 100 lots. This leaves a niche that is perfect for existing smaller builders to fill without having to compete as directly with national builders.
There are similar opportunities in other industries if you focus on what differentiates your business. Highlight the products or services that the national brands don't do well instead of trying to beat them at their own game. It'll allow you to maintain your prices and quality without taking a hit from the competition.
Streamline your process.
National brands know and rely on the benefits that come from standardized business models and lower expenses. National businesses spend thousands of dollars perfecting everything from the products they sell and the technology they use to how they train employees and choose new locations.
By instituting detailed policies for every aspect of your business—training, inventory, accounting, marketing and more—you can also benefit from a streamlined process. Also, consider a franchise, which can give you access to the kinds of perfected materials a large, national company is able to create. For example, a homebuilding franchise can give you access to tested floorplans that have been extensively vetted to meet the lifestyle needs of specific groups of buyers, which saves more time and money. A homebuilding franchise may also offer collateral materials like color renderings and 3D tours to go with each plan—tools that could be prohibitively expensive for individual builders to create.
In other industries as well, franchises have the national buying power to lower your supply costs and existing marketing materials to help grow your business. There should be a comprehensive manual that covers hiring, training, inventory, marketing and more. You'll also typically have access to technology and other tools that the franchisor provides, like a custom POS system, consumer-facing app or 1-800 customer service line.
Increase your sales and marketing.
It may seem counterintuitive to spend more money when you're competing against a national company with seemingly endless funding, but marketing and sales dollars can drum up the additional business you need. For example, in home building, creating an in-house sales team that exclusively sells your products can enhance your competitiveness with national builders that have used this strategy for decades. In other industries, getting out into the community and sponsoring local school events or charities is a great way to spread the word about your locally owned business.
Resist the urge to begin heavily discounting if it's something your brand hasn't done in the past. Once you start offering coupons regularly, it's hard to sell your products at full price. As previously stated, you don't want to cut back on quality either. Customers need to trust your business to provide the quality they expect.
When national companies enter a new market, they bring national marketing support, experienced sales and marketing teams, streamlined processes and national buying power. By focusing on a different niche, using detailed policies and spending time and money on sales and marketing, small businesses can compete with national brands.
Article originally posted on kivodaily.com.