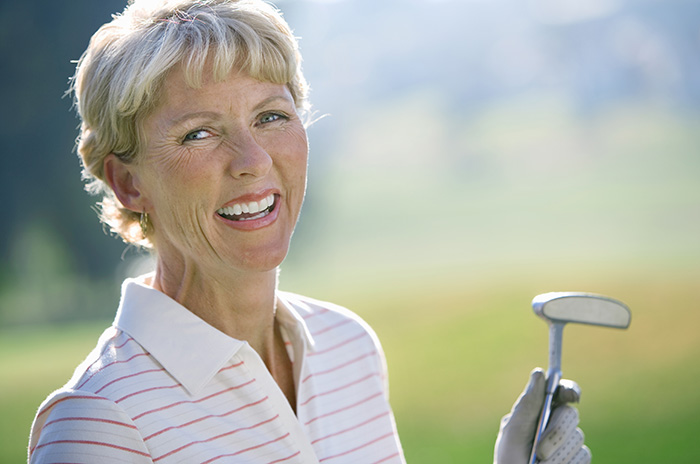 Homebuilding franchises can help builders meet this group's demands.
Sixty-two. That's the average retirement age for women in the United States. The number is only slightly higher for men. Now digest those indicators with 78.8, the average life expectancy in the United States, which has been steadily climbing for years. According to the Center for Retirement Research, the retirement period for both men and women has been on an upswing and is only expected to increase over the next few decades.
This means Americans have plenty of free time after retirement. Growing numbers of retirees, including affluent Baby Boomers, are choosing to rebrand the post-retirement years as a time to indulge their passions and hobbies and maintain an active lifestyle free from everyday hassles.
So, shouldn't their housing match their lifestyle? This rapidly growing and high wage-earning demographic segment is looking for a specific kind of housing, and businesses that appeal to them will have a greater opportunity for success.
Retirement community? Not so fast
A Metrostudy (division of Hanley Wood) report found that people 55+ are projected to form the highest percentage (52 percent) of new home buyers. Given that these active lifestyle buyers are looking to indulge their passions, they're not yet ready for "old people" retirement homes. Instead, they prefer a residence that is easy to maintain, freeing up time to pursue fun activities without wasting precious resources on home chores. Many active adult communities provide exterior home maintenance, including lawn care, snow removal and trash pickup.
While a multi-family unit or apartment might fit this "easy-to-maintain" bill, most buyers don't want a radical departure from their current living style, which is a single-family home. In fact, a study by the National Association of Home Builders found that a majority (65 percent) of new home buyers would prefer a single-family home. That said, many Baby Boomers do want to downsize into single-story, reasonably sized homes.
Since a home purchase is a long-term investment, these 55+ buyers are looking for homes with open floor plans and wheelchair accessibility should they need such accommodations in the future. Specifically, they need floor plans that are easy to navigate and include an owner's suite that can be accessed without dealing with steps.
Unfortunately, homes that meet all of these requirements are not easy to find, and builders without experience building this type of home may struggle to create the right floorplans. Nationally, the Metrostudy report found a large discrepancy between demand and supply of homes for the 55+ market — especially in the kinds of homes that these prospective customers want to buy. That leaves a market demand that can be filled by builders who have proven systems in place with homes that appeal to the 55+ segment and processes that allow them to build such residences rapidly for faster return on investment.
Why Epcon Homes Efficiently Meet Demand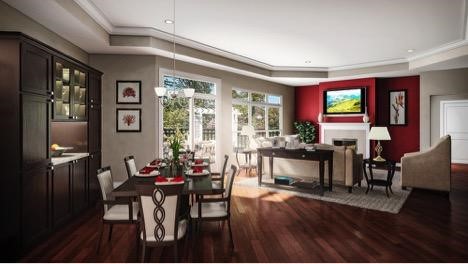 Given that there's a huge market demand for active adult residences, homebuilders that can quickly and efficiently build these kinds of homes can capture market share. Working with a franchise allows builders to leverage a franchisor's market intelligence and systems to quickly come to market using proven floor plans.
In addition to smaller, low maintenance homes, these buyers are looking for features like outdoor patios, high ceilings, natural light and storage space, according to a Hanley Wood study. Active adults are also looking for amenities and a sense of community. They want clubhouses, walking trails, swimming pools and fitness facilities. Top franchise builders have done extensive internal market research to come up with floorplans and community plans that perfectly fit the 55+ buyer's needs and wants. This formula enables franchise builders of all sizes to develop — and sell — entire communities quickly.
Equally important, franchise builders join a system of experienced builders across the country who can offer advice and insights into gaining zoning approvals, effectively negotiating labor and supply costs, and managing to realistic timetables while using consistent building plans that can speed up construction and reduce waste. This allows franchise builders to increase their sales velocity and maximize their opportunity for a rapid return on investment.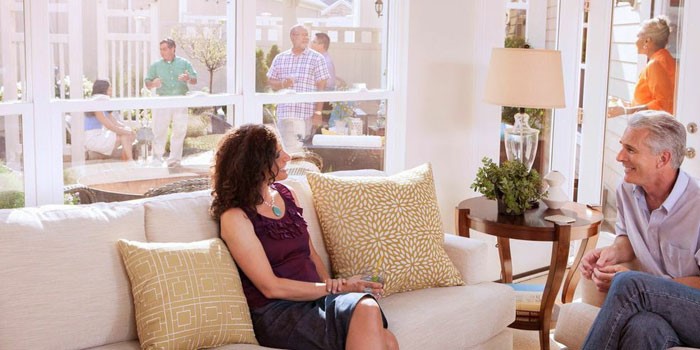 In short, builders who work with a franchise will be better suited to quickly meet the demands of the active adult buyer while decreasing the risk associated with building for a new type of buyer. Combine a franchisor's proven, copyrighted floorplans with sales and marketing support and proprietary systems, and a builder can easily follow the franchisor's recipe.