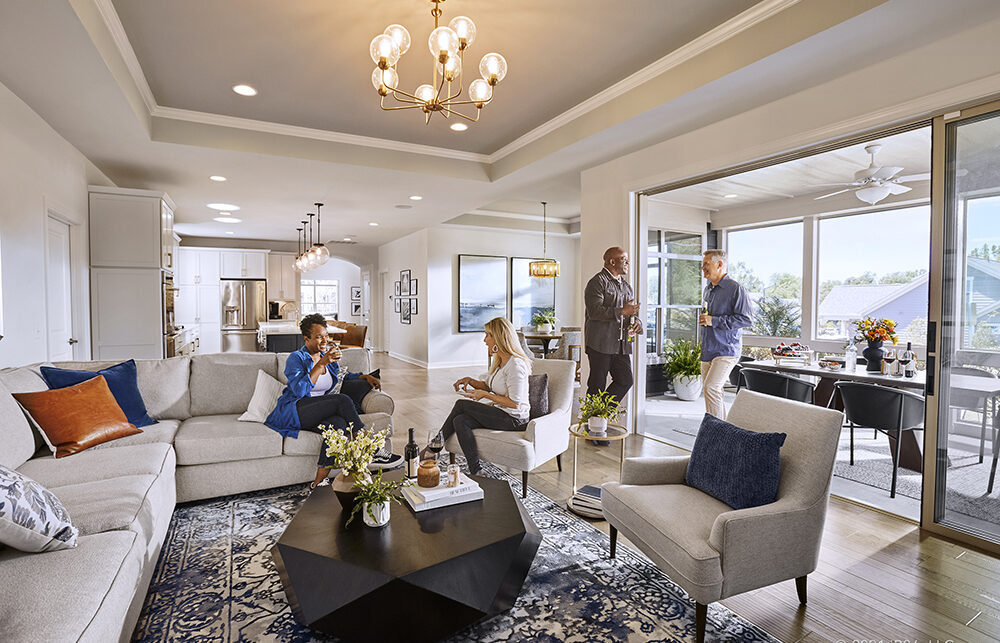 Epcon's unique homebuilding opportunity allows home builders around the country to tap into the plans, support and resources needed to build smarter, increase sales velocity and scale faster in the 55+ housing market. Our copyrighted home designs provide an exclusive and time-tested product that sells with 55+ home buyers in markets across the country. But a big part of our appeal is much simpler. We're leaders in this market because we understand the type of home 55+ buyers want, what amenities they like and the type of tight-knit communities they want to live in.
We've interviewed our home buyers in multiple communities, to see why they chose an Epcon home and what an Epcon community means to them. Here's a sample of what these buyers had to say.
"Enjoying the Moments"
Hear from Chip and Sharon. Their old home was too big and they took more time taking care of it than enjoying it. That is, before they moved to an Epcon community.
"So Good to be Home"
Meet Leta, a widower who knew that it was time for a change. Her old home felt a little lonely. Now she's found a new home, and a new beginning, with Epcon.
"The Perfect Fit"
Sunny and Rick wanted to downsize, but were concerned about the impact it could have on their lives. Moving to an Epcon community ended up being the perfect fit.
"Everything We Needed"
After a health concern, Steve and Bobbi began to think more about their future. They wanted peace of mind and found everything they needed with Epcon.
"Next Step Through Life"
Dave and Darla's new Epcon home is the perfect size – plenty of room to host family dinners, but not so big that they have to spend all their time entertaining in this next step through life.
"New Lease on Life"
Vicki and Todd relocated to a new state and were nervous about downsizing their home. With Epcon's help, their new home has given them a new lease on life.
Learn more about Epcon
Epcon Communities builds luxury ranch homes and low maintenance communities in Columbus, Ohio; Indianapolis, Indiana; Charlotte and Raleigh, North Carolina and has recently expanded to the Atlanta, Georgia market. Epcon Franchising is comprised of over 80 Franchise Home Builders that build in states across the country. Learn more about what we offer.