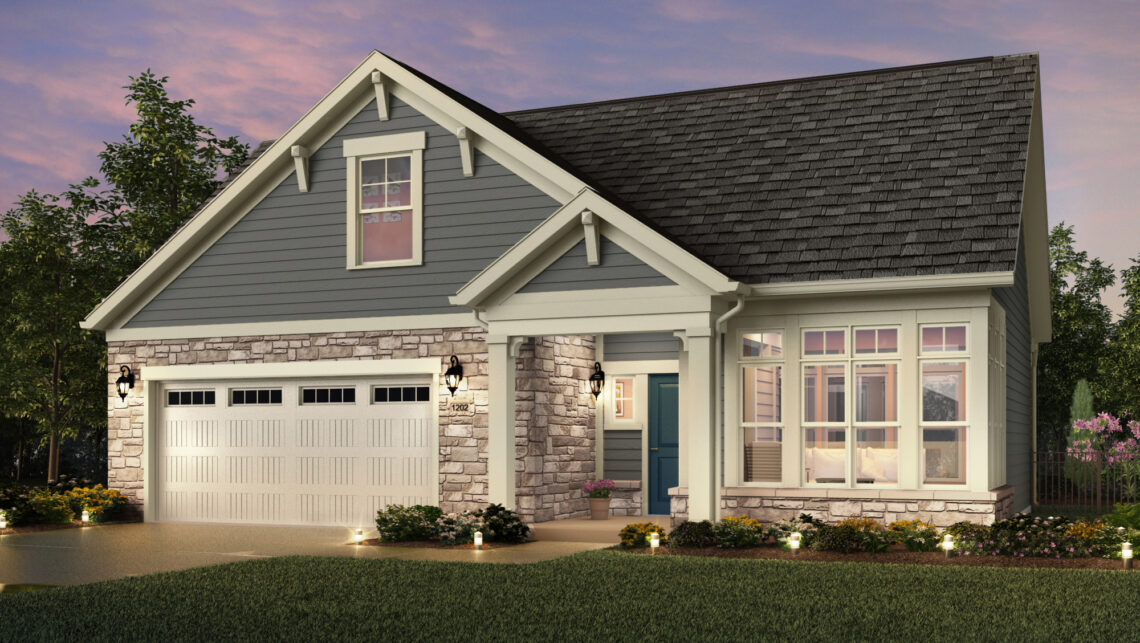 Managing design options can be a difficult challenge for home builders.
Today's home buyer expects their purchasing process to include certain levels of personalization to suit their needs. It's not just cabinet hardware, flooring and paint colors. Buyers have requests on everything from gourmet kitchens and spa-like bathrooms, to landscaping features and structural add-on spaces. All of these options convey a lifestyle and, more importantly, make a prospective buyer an active participant in the process of creating something special – a home just for them.
"Optioning" is a necessary tool for home builders to stay competitive in the marketplace. But keeping pace with what customers want, is something few builders have the internal resources or expertise to sustain. Personal tastes and industry trends are constantly evolving. Just a few years ago, who could have predicted that so many of us would be working from home? And what was once a "must-have" in home décor is now seen as "dated". The resulting process is a constant whack-a-mole game of trying to hit the latest trend that pops up. This is often done without a coherent design strategy or program for implementation, with each new option causing further divergence from the original business model.
Options, Options, Options
To cope with all of this, most builders rely on external consultants. But this comes at a cost, and with some potential drawbacks for builders over time. Design work is typically copyrighted material and licensed by an architect or designer for one-time use. For the developer, this means recurring design fees and little control over plan delivery schedules.
But the alternative could be worse. It may seem like a good idea to design and maintain plan options internally or even on-the-fly, but the result is seldom desirable. Being a builder and designer simultaneously is a highwire balancing act, with neither side getting the attention it deserves. And then there is the organizational stress that comes with managing and maintaining design options internally, without being able to lean on experts. This can be both frustrating and expensive in the long run.  Before you know it, you're operating like a custom home builder, without the design excellence or profit margins this business model should generate. And you're doing so with tighter schedules and budgets. So, what are your options? One is to offer fewer options.
A Quality Approach
You can take a different path to options management – one formed through a qualitative approach. It all starts with a process of working with well-qualified designers, architects and engineers, to provide "base plans" that appeal to the current home buyer. These designs are vetted and sharpened through a rigorous process, with input from internal and external resources. Then these plans are taken for a "test drive" in the field to iron out the kinks and evaluate customer feedback. Additional design work and value engineering ensure that each home plan creates a proper foundation to build upon. No design option, no matter how popular, can save a poorly executed base plan design.

Less is More
There is a widely-held belief in the construction industry that you have to be all things, to all people, at all times. Any sale is a good a sale. For home builders this means offering as many plans as possible. What a tiring exercise – and not just for the builder – it's exhausting for potential buyers too. Research has shown that having too many options can lead to indecision and regret. This choice overload syndrome hurts sales and customer satisfaction. Yes, analysis paralysis is real.
As a production home builder, you can't please everyone. Instead, Epcon's focus has been to develop a few well-designed unit types. This simplifies the home buying process, avoids unnecessary management complexity, streamlines marketing efforts and keeps the business plan on track.
A Wholistic Strategy
Once the buyer has fallen in love with a base plan, adding design options is a much easier sell. Epcon incorporates these into the "base designs", not as appendages, but with a wholistic approach in mind. From programming, through all phases of design and construction, options are an integral part of how we operate. This requires advanced planning and coordination of all aspects of the product portfolio. It's a forward-thinking approach developed to ensure a seamless transitioning from base plans, to alternate elevations and other structural options. A plan option, that might otherwise seem like a clunky addition, transforms into a beautifully integrated part of the overall home design. It's a win-win for builder and buyer alike.
Experience and Support
Epcon's design option strategy allows Franchise Builders to quickly scale up operations, with tried-and-true design options that have stood the test of time. Furthermore, we continuously reevaluate the marketplace to update the plan sets based on sales, profitability and design trends. Our Franchise Builders no longer have to worry about figuring out what sells or what's next. And when additional support is needed, we have a dedicated team to assist each builder.
With a track record as a developer, Epcon has helped numerous other home builders achieve the same thing. Optioning is an integral part of that story, and Epcon has the experience and expertise to know what works and what doesn't. If you want to simplify your home building process, becoming an Epcon Franchise Builder will go a long way to achieving that goal.