Epcon systems enable all individuals to grow a construction company specializing in 55+ home building
You do not have to be an existing builder to learn how to grow a construction company and become an Epcon Franchise Builder. Having building or marketing experience is great, but anyone who has a drive for developing beautiful communities and has sufficient capital resources may be able to start a home building business with Epcon's help.
Epcon Franchise Builders are able to tap into more than three decades of experience and the Epcon business blueprint, which helps franchise owners with little to no building or marketing experience develop neighborhoods, as well as build and sell homes.
For existing builders who may have experience building custom homes, Epcon's plans, support and systems can help them make the leap to production home building and the potential to build and sell dozens of homes each year.
The Advantages of Epcon
Epcon has documented the details of our development processes and operations and we provide them to you to grow your construction company. This data is the foundation of a definitive, step-by-step system for developing, building and marketing Epcon Communities. You can also receive the benefit of ongoing, field-tested product research and development, and access to powerful construction and development resources to help you stay ahead of the competition.
As an Epcon Communities Franchise Builder, you can get detailed scopes of work, along with guidance through established development and construction processes, prototype CAD drawings and specifications, sample site and landscape plans and other materials to help you build your business. We are never more than a phone call or email away.
Existing Builders
Epcon's plans and systems allow you to quickly move into a new segment of the real estate market.
Our processes are designed to help you build faster, sell faster and recoup your investments more quickly, while benchmarking costs against peers and leveraging strong marketing assets to increase pre-sales.
New Builders
Epcon's plans and systems mean that you start out with an executable business plan with a strong track record, and you join a team of builders with decades of experience — and plenty of advice to help you as you and your communities grow.
Epcon has another advantage for people who may be considering several types of franchise opportunities: Once your community is sold out, the franchise agreement ends unless you wish to begin a new community — and our business model is designed to help you sell your community and complete construction fast. Restaurant franchise concepts typically include 10-, 15- or even 30-year agreements. Of course, several Epcon Franchise Builders have been with us for two decades — redeploying their capital by continuing to start new communities.
Location
Many builders ask, what kind of location should I be looking for? Epcon has performed extensive market research to determine the most promising types of locations, and they share those site criteria upfront. That means working with you to help identify a viable location.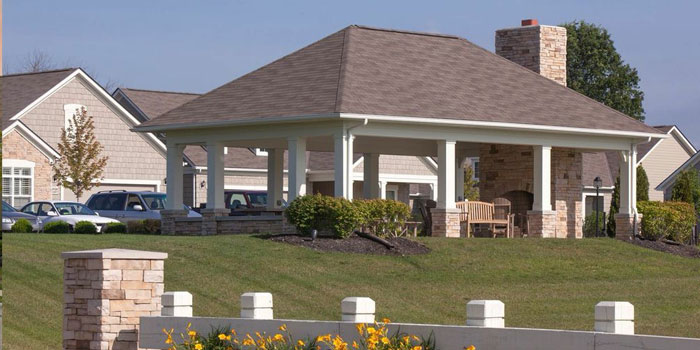 Epcon's Intellectual Property
Think of it this way: With award-winning house plans, well thought-out communities and demand that is in the news nearly every day, Epcon Communities Franchise Builders are in an ideal position. They have a strong business plan that is positioned to quickly meet the needs of a groundswell of buyers.
"Success can be much more likely when you are following proven processes: in sales and marketing, in financial modeling and controlling costs, in construction. They are all part of the intellectual property that we share with our Franchise Builders," says Epcon co-founder Phil Fankhauser.
Learn more about Epcon
Contact us to learn more about our unique homebuilding opportunity in the niche 55+ market.