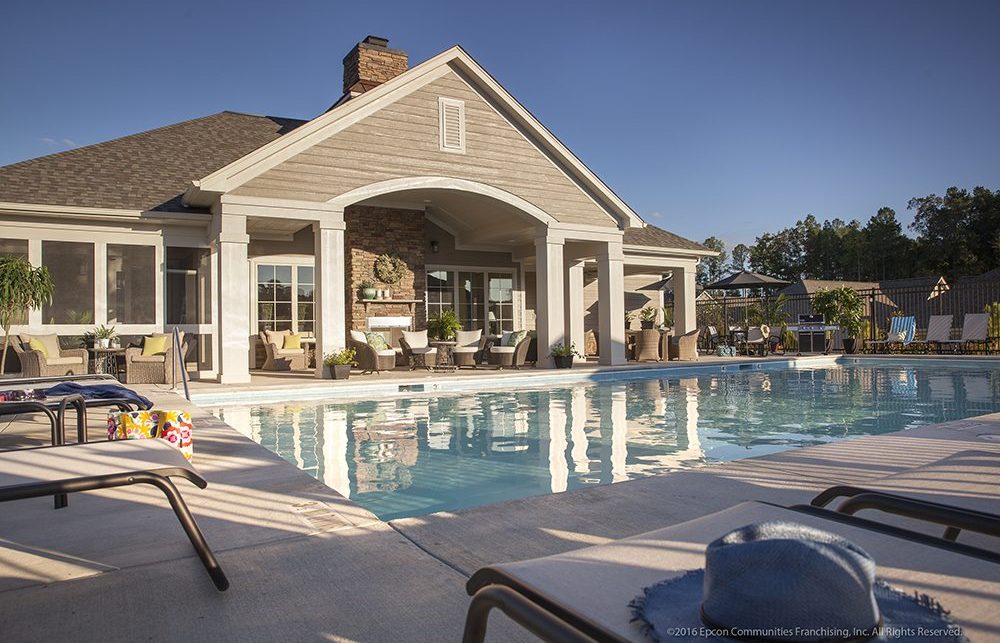 How to make your franchise the total package
By Rob Krohn, VP of Marketing
Published: August 2019
The support a franchisor provides is huge. It's one of the biggest reasons many franchisees turn to franchising instead of starting their own business from scratch. If you are going to provide marketing support for your franchisees, and you should, it's important to make sure franchisees actually use the materials you create. To provide the best marketing support, create content that covers the right topics and incorporates franchisee feedback.
Creating the right marketing materials
Professional marketing collateral is a valuable tool that many franchisees can't create on their own. High quality content is a great way to attract customers, and smaller content pieces can help reengage with customers. A blog, social media sites, emails, videos, white papers or case studies can help franchisees reach their customers.
Different types of franchises will find value in different types of content. For example, a restaurant should use a variety of social media sites to engage with customers. Meanwhile, business-to-business concepts are more likely to need more robust content like ebooks, white papers and case studies.
Writing about the right topics and offering the right promotions is also crucial to success with marketing collateral. Think about your franchisees' end customer and their preferences. You may need to provide different topics or promotion options for franchisees in different parts of the country. Different regions have unique preferences, and your marketing materials should allow franchisees to customize to those preferences.
Don't be afraid to incorporate new technologies into your content strategy. Videos can be a great way to communicate, and in some industries, you may even be able to take advantage of tools like 3D cameras. For example, Epcon creates 3D virtual tours of our floorplans for franchise builders. These tours would be cost prohibitive for franchise builders to create on their own, but they can be a great tool in pre-selling homes. Staying up-to-date on the latest technology trends ensures you don't fall behind and that you're reaching customers in new and interesting ways
Producing Professional Marketing Materials
Your website is your most important marketing tool. All other types of content and methods of pushing out content should lead back to it. Whether you have one website for your entire brand or offer franchisee-specific mini sites, you should make sure they are robust sales tools for franchisees. This should be mobile friendly, so visitors can have a great user experience no matter which device they use to browse. The site should also have an interactive map with locations and an overview of your products or services.
All content, including your website, should feature professional photography and images. Anyone can take a picture of a place with their phone, but you want your locations to stand out and truly catch the eye. Hire an industry-specific professional photographer to take photos that can be used on your website, social media sites and any other marketing materials you create. The right photographer will provide the direction you need, and lead you to a much higher quality end product.
Think outside of the box on what photos to take, too. You'll be using them in many materials, so having a variety is important. Get interior and exterior shots of your locations, as well as photos of a wide range of products. If your business is service-based, stock photos with models can be a great way to illustrate your offerings.
Distributing Your Marketing Content
Content is not useful if no one is reading it. Your franchisees may be able to purchase and place their own ads using an approved creative, but they may not know how to send a direct mail piece or email blast. The franchisor's marketing team shoud provide guidance and training for franchisees on how to use the materials you create.
Social media is a great way to share content, but make sure you are employing the right people for the job. Just because someone has personal social media pages doesn't mean they'll be able to successfully manage your business accounts. Hire someone in-house or outsource to an agency that understands how to use social media for business.
Incorporating Franchise Feedback
What is the point of creating a marketing strategy and providing tools and materials if your franchisees won't use it? To make sure you are providing valuable resources that franchisees will actually use, get feedback from your franchisees. Ask them what they want or need to succeed. They'll be more likely to use it if they feel like they have been heard.
Some brands get feedback through a franchisee advisory board, but it does not have to be that formal. Designate someone on your team to talk to your franchisees regularly and see if they are using the materials you are providing and how else your team can be a service.
Marketing support is an important tool for franchisors to provide franchisees. With the right team and the right strategy, you can provide materials, and direction that helps franchisees' bottom line.
Article originally posted on Franchising World's website.