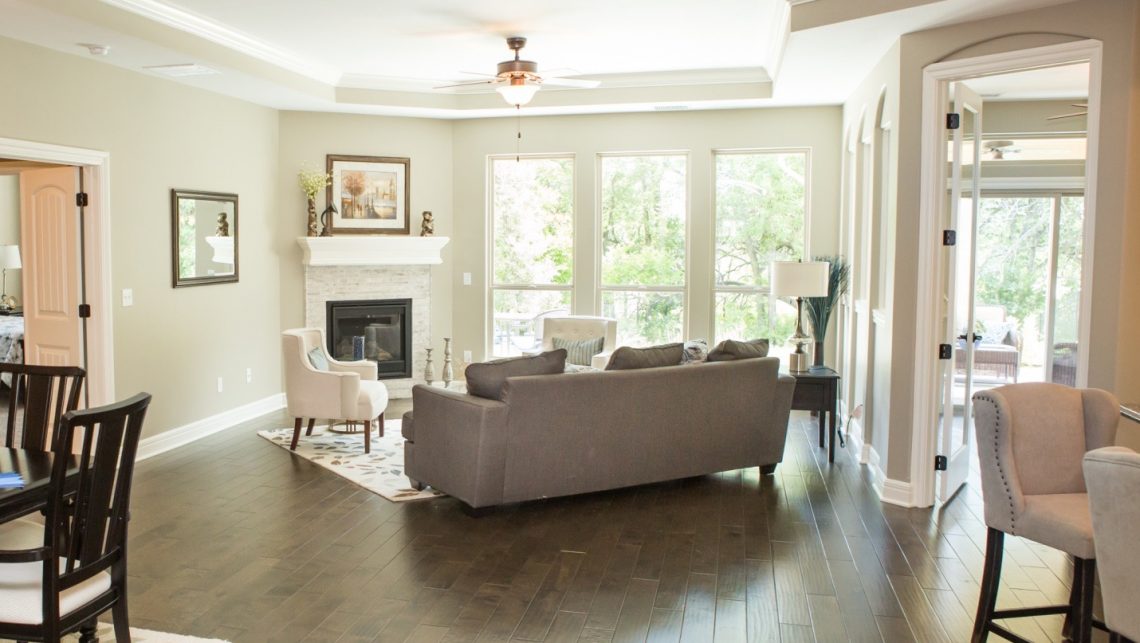 Community outreach and charitable efforts are a part of Epcon Franchising's culture.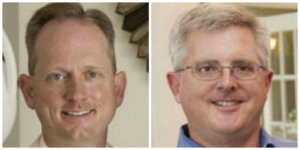 When Epcon Franchise Builders Pat and Mike McKee launched their homebuilding business, McKee Homes in Fayetteville, NC, they decided that charitable giving would be integral to their mission. As a result of their strong and high-impact partnerships with the Alzheimer's Association and support of area organizations such as Helping a Hero and other charitable groups, Mckee Homes is now recognized as a "Home Builder for a Cause," cementing the company's reputation and brand strength in a competitive real estate market.
Epcon's charitable outreach attracts homebuyers to the brand
Epcon's corporate Pathways of Hope foundation, established in 2006, has donated hundreds of thousands of dollars through organizations such as Condos for the Cure, volunteer efforts and in-kind donations of materials and services. Epcon and its  Franchise Builders are equally invested in charitable giving as one of the foundations of their business. For example, the McKee brothers host the annual Walk to End Alzheimer's every September in memory of their father to increase awareness of the debilitating disease and to raise money for related research. The walk alone has raised hundreds of thousands of dollars for the cause.  
The McKee Homes' Walk to End Alzheimer's is a relatively easy mile-long exercise that used to wind its way through the Mckees' Epcon community in Fayetteville. For a few years, the event introduced hundreds of participants to Epcon by drawing them into the neighborhood for the day. The event has proven to be so successful over the years that it now takes place at an area stadium.
Such endeavors can be invaluable in forging goodwill in the community. "Donating to charitable causes makes us feel good for sure, and as a marketing person, I know the value of people relating your business name to good causes and giving back," Pat says.
Charitable efforts are a natural outgrowth of Epcon's commitment to being an active participant in their local communities
Partnering with national and local charitable organizations makes Epcon Franchise Builders prime examples of businesses being active participants in their local communities.
Pat McKee says that Epcon's open floor plans for single-story ranch homes with wide doorways and single-step entryways have allowed McKee Homes to build adaptable homes more easily — especially when they were called on to build one for a wounded veteran through an organization called Helping a Hero. In fact, one of Epcon's many strengths is the elements of accessibility in its homes.
Epcon's copyrighted house plans are designed based on cutting-edge market research. Epcon invests heavily in studying consumer buying preferences and tweaks floor plans accordingly. This means that Epcon Franchise Builders build homes that people want to buy.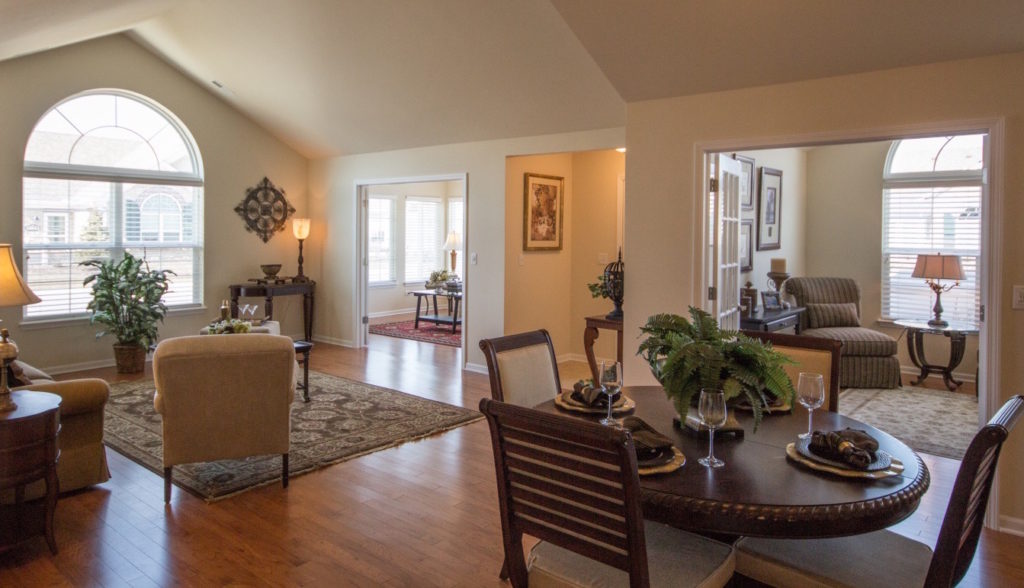 Epcon's one-story homes, such as the kind that McKee Homes builds, with their emphasis on low-maintenance living, appeal to a wide demographic including the 55+ population who would rather focus on the "want-to" activities in their lives instead of the "have-to's" such as lawn-mowing and raking.
The homes use open floor plans and private outdoor spaces perfect for entertaining friends or hosting family celebrations. The communities themselves feature community amenities such as pools, clubhouses, and pavilions designed to draw neighbors together.
House building franchise delivers a lifestyle, not just a home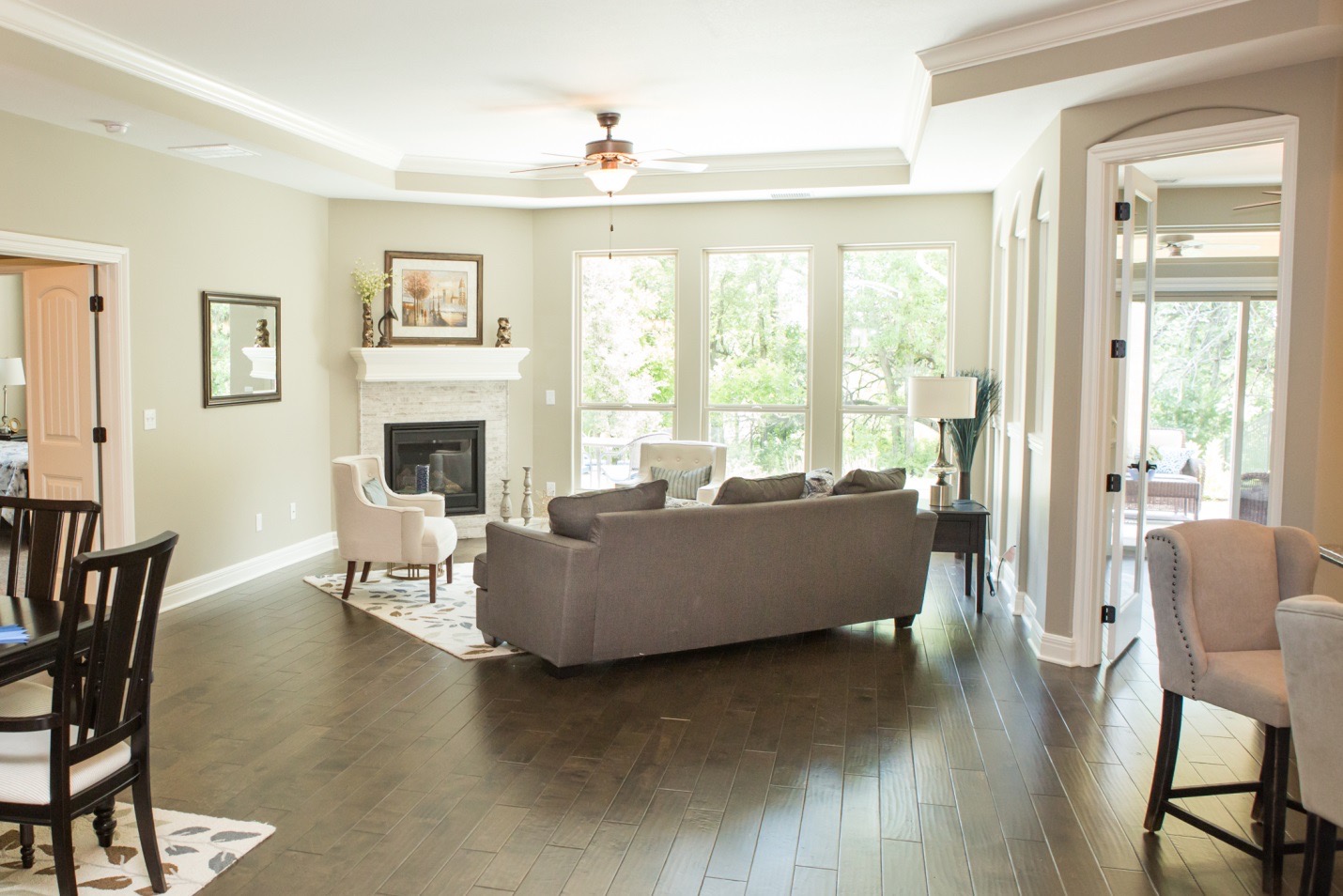 Epcon Communities Franchising Inc. is the 40th-largest home builder in the U.S.) and the 22nd-largest privately owned homebuilding company in the country (Builder Magazine, May 2016. Epcon and its Franchise Builders have sold more than 28,000 homes throughout the United States.
Epcon invites small to medium-sized homebuilders to become part of the homebuilding franchise and leverage Epcon's 30 years of experience in homebuilding and 20 years of experience in franchising to build their business. Through Epcon, builders gain access to market-tested home designs, community development plans and marketing materials; project management templates and guidance; supplier relationships; sales training and best practices; coaching; and insights into labor and material costs for similar projects nationwide.   
Investigate the Epcon franchise opportunity
For in-depth details about the Epcon franchise opportunity, download our free franchise report. You can also learn more by visiting our research pages.
Disclaimer: The offer of a franchise can only be made through the delivery of a Franchise Disclosure Document. Certain jurisdictions require registration prior to the offer or sale of a franchise. We do not offer franchises in jurisdictions where we are not registered (or exempt from registration). Epcon Communities Franchising, Inc. 500 Stonehenge Parkway, Dublin, Ohio 43017. Minnesota Franchise Registration No. F-3531.