2020 IBS Custom Building Central Session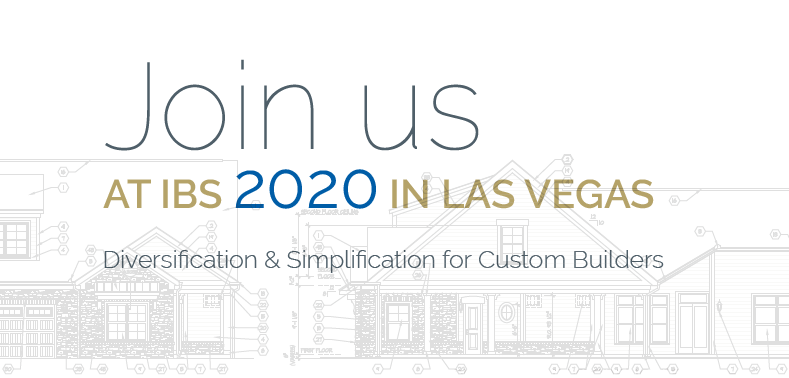 You are personally invited
to hear from John Delin of Integrity Group and Andy Dreyfuss of Nova Triad and why they believe adding production homebuilding gives them the proven blueprint for developing communities popular with 55+, active adults.
WHEN: 1:45 - 2:15 PM on Tuesday, January 21, 2020
WHERE: NAHB IBS 2020 Custom Building Central, LVCC, Las Vegas, Nevada
ABOUT: Hear from John Delin, Integrity Group, Dallas, TX and Andy Dreyfuss, Nova Triad, Winston-Salem, NC, as they describe the growth they have experienced since choosing to supplement their custom building and land development portfolios with a production building operation. Learn about detailed strategies they have used to compete effectively with the larger builders in their markets. Among others, these strategies include streamlined systems and processes, considerable national purchasing power and substantial increases in credibility and brand exposure realized by acquiring the tools of a national builder. Gain insights into reasons why they believe adopting a production home building model gives them a proven blueprint for building homes popular with 55+, active adult buyers in their markets.
What you'll take away:
Tips and advice to help you build smarter, scale faster and stand out in your local market
Detailed strategies to compete effectively with national builders in your market
Ways to streamline your processes
Tips to help you gain more purchasing power
Click here to add this session to your calendar.
Disclaimer: The offer of a franchise can only be made through the delivery of a Franchise Disclosure Document. Certain jurisdictions require registration prior to the offer or sale of franchise. We do not offer franchises in jurisdictions where we are not registered (or exempt from registration). Epcon Communities Franchising, Inc. 500 Stonehenge Parkway, Dublin, Ohio 43017. Minnesota Franchise Registration No. F-3531.